Admit It, Republicans: The Border Is More Secure Than It's Been In Decades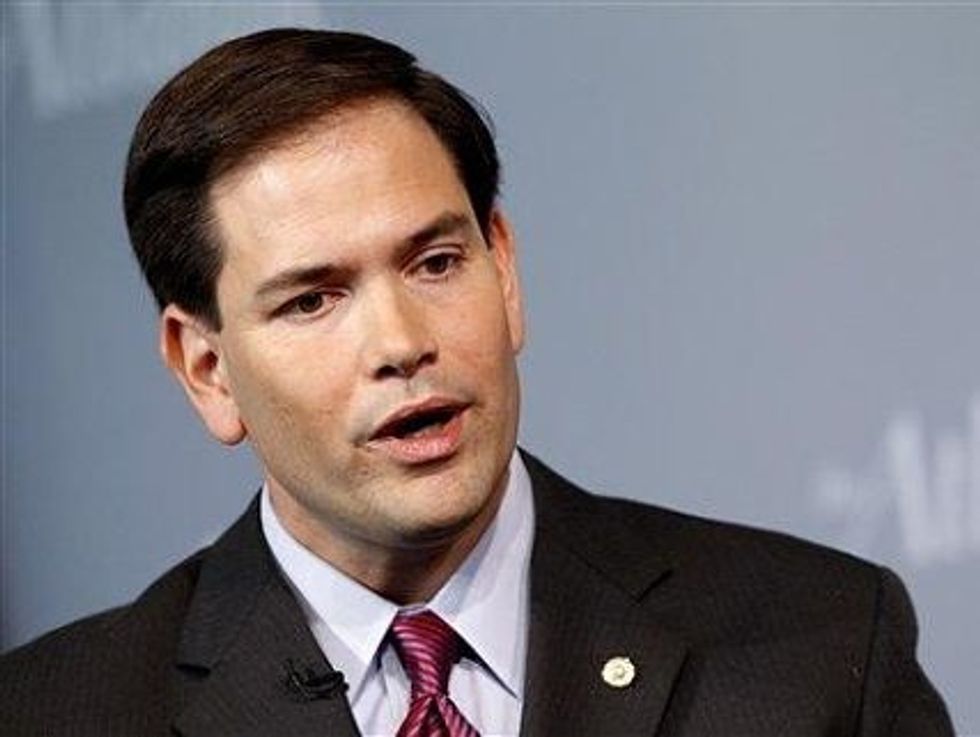 The political motives behind Republicans joining a bipartisan effort to pass comprehensive immigration reform are clear. Mitt Romney won less of the Latino vote than John McCain, who won less than George W. Bush. And if this trend continues, at some point Republicans will lose Texas and basically end their hopes of ever winning the White House again.
This isn't a ploy to win more more Latino votes. It's a ploy to stop losing so many.
Senator Marco Rubio (R-FL) pushed the so-called "Gang of 8" to include a border commission in its plan. It will be made up of elected officials from the border region who have to certify that the border is secure before immigrants can proceed down the "tough but fair" path to citizenship. This means people like Arizona governor Jan Brewer could stop the whole process cold.
The Washington Post's Greg Sargent reports that sources in the Senate tell him that this board is only "advisory." But Rubio and his chief of staff Cesar Conda spent Monday assuring Fox News' Sean Hannity and the real bigwigs in the Republican world that enforcement would be the first element of immigration reform, meaning that the border commission will be far more than just advisory.
The fact that Rubio has to assure Republicans that he will secure the border first brings us to the essential problem with the right's mindset on immigration, and why they will likely commit electoral suicide and kill this bill. In reality, the border is more secure than it has been in decades — some say safer than ever.
Undocumented immigration from Mexico is at net zero or below zero, meaning more undocumented workers could be leaving this country. The economy drives immigration, and since 2005, border crossings are falling dramatically. But the Obama administration has also stepped up enforcement, deporting more undocumented workers than the Bush administration each year since taking office. As a result, violent crime continues to drop in border cities.
But this fact is untenable to Republicans, who can't bear the thought that the guy who got Osama bin Laden is also better at securing the border than Bush.
Senator Jeff Sessions (R-AL) completely ignores the reality of the situation by parroting ridiculous right-wing talking points. "We would be in a much better position to achieve immigration reform if the Obama administration had spent that last four years enforcing federal law rather than dismantling it," he said Monday. "Brave immigration agents have been left with no recourse but to sue their own department head, simply so that they—like any other law officers—will be allowed to do their jobs."
A handful of ICE agents are suing the Obama administration for deciding not to deport students and veterans who would be eligible for citizenship under the DREAM Act. Instead, the focus is on deporting violent criminals — a strategy that is clearly working.
Any Republican who says the border needs to be secure first is just looking for a way to kill immigration reform. Now — before the economy heats up and draws undocumented workers back into our broken system — is the time to pass immigration reform.
Yes, of course the border needs to be secure first. Fortunately, that job is mostly done.
Photo credit: AP Photo/Haraz N. Ghanbari, File