Advertisers Flee Trump Ally Alex Jones After He Attacks Florida Teens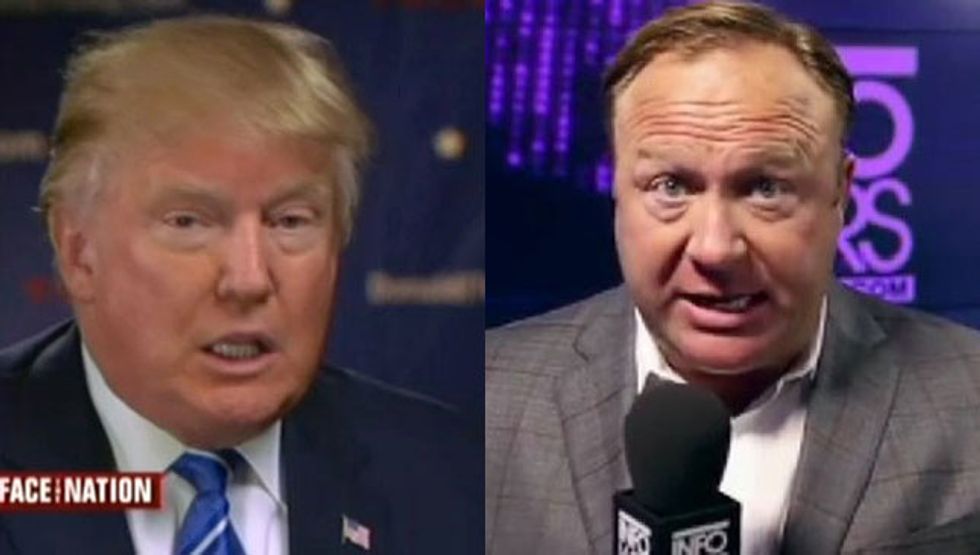 Reprinted with permission from Shareblue.com
On the heels of an exodus of NRA business partners, Trump ally Alex Jones is facing his own financial backlash for attacking teen survivors of the Florida school shooting.
Jones was recently reprimanded for promoting the sick conspiracy theory that survivors of the shooting are actors. CNN contacted his advertisers for comment, which is how many of them learned their ads were appearing on his videos.
And now, a number of those companies have suspended advertising on Jones' Youtube channel.
"Several brands expressed concern about the ads' placement to CNN and said they have reached out to YouTube about the situation," CNN noted.
On Sunday, Jones posted a lengthy response, claiming that he was the victim of a "free speech crackdown."
In addition to being a well-known purveyor of despicable conspiracy theories, Jones is also a longtime ally whom Trump has repeatedly praised. Trump even sat for a lengthy interview with Jones during the presidential campaign. And Jones has claimed to be in regular phone contact with Trump.
Jones now finds himself in the unpleasant company of the NRA, which has also attacked and smeared the Parkland teens. Because of those despicable actions, numerous businesses have rejected any association with the organization.
Americans are fed up with gun violence, and they are on the side of the young victims. And advertisers fleeing Jones and the NRA is an encouraging sign that their message is getting through.