Far Right Lauds Affirmative Action Decision -- And Aims At Civil Rights Act
@npr_matrix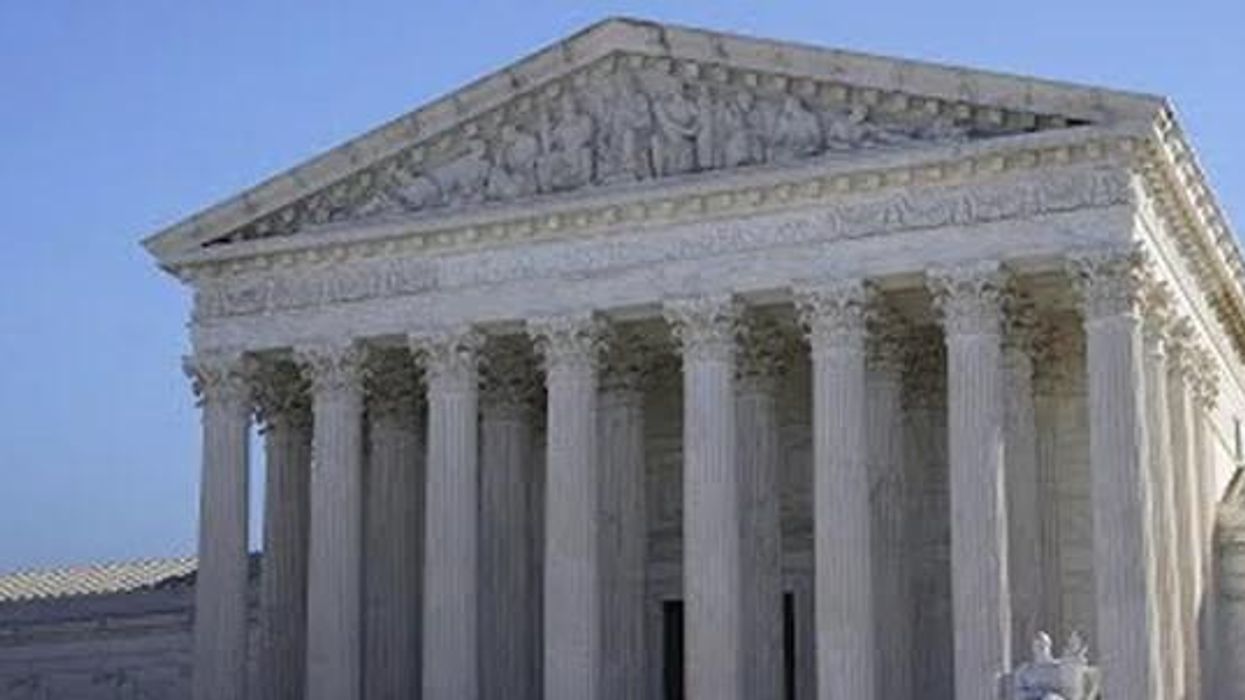 As the Supreme Court handed down its decision that the race-conscious admission policies of Harvard College and the University of North Carolina violated the Equal Protection clause of the 14th Amendment, effectively dismantling affirmative action in higher education, right-wing media poured praise on the conservative justices for ending what they claim is a "discriminatory" and "racist" practice.
On June 29, the Supreme Court's decisions in both SFFA v. Presidentand Fellows of Harvard College and SFFA v. University of North Carolina essentially decided that race can no longer be a factor in college admissions, striking down affirmative action. Both cases involved Students for Fair Admissions, a nonprofit with financial ties to anti-civil rights strategists, suing Harvard University and the University of North Carolina over their admissions processes that the group claimed violated Title VI of the Civil Rights Act of 1964 and the 14th Amendment, respectively. The elimination of affirmative action has been a right-wing policy goal for years and has been bankrolled through SFFA in order to see its elimination come to fruition.
Right-wing media continuously amplified their hatred of affirmative action leading up to its elimination, platforming guests who view the policy as "un-American." Some right-wing figures that are celebrating the end of affirmative action have now begun calling for the end of the Civil Rights Act of 1964 and "disparate impact" regulations, revealing their ultimate goal to destroy civil rights protections in the United States.
The Supreme Court's decision to dismantle affirmative action coincides with a network of "parental choice" activists and right-wing media figures demanding radical changes to the U.S. education system. Anti-critical race theory proponents like Christopher Rufo and Russ Vought have worked hand-in-hand with right-wing media to mount aggressive smear campaigns against critical race theory and diversity policies. These groups have deliberately tried to gut the 14th Amendment, which would create massive obstacles to communities of color in education.
As part of their attacks on education, Fox News hosts have already started calling for the destruction of the public school system, arguing that the U.S. should "defund government education" and replace it with private school vouchers. The network has also spread misinformation about critical race theory, even claiming that proponents want to "brainwash your child so that they feel guilty about being born white." Right-wing media attacks on the education system serve to minimize the impact that the Supreme Court's decision to end affirmative action will have on diversity and equity in higher education.
Right-wing media agreed with Supreme Court that affirmative action is "unconstitutional," labeling it a "racist" and "discriminatory" practice:
Some right-wing figures praised former President Donald Trump for his Supreme Court picks who helped bring affirmative action to an end:
Former Trump adviser and white nationalist Stephen Miller called the decision a "colossal win for USA. Colossal achievement for 45 in shaping the Court to realize this victory."
Failed congressional candidate and "proud Islamophobe" Laura Loomer celebrated the decision as a "great day" that "was only made possible today thanks to President Donald J Trump's nomination of 3 SCOTUS justices."
Newsmax contributor Karoline Leavitt claimed that "President Donald Trump made today's historic decision to end the racist college admissions process possible because he delivered on his promise to appoint constitutionalist justices."
Despite polling on affirmative action showing high rates of approval with marginalized groups, right-wing media argued that the Supreme Court's decision was "popular" with all Americans:
Former Fox News host Megyn Kelly tweeted, "Race-based admissions will still continue bc these institutions will find sneaky ways of doing it, but they will no longer have the absurd cover of law. THESE POLICIES HAVE BEEN HURTING MINORITY GROUPS FOR DECADES. And ppl of all races oppose them. This is a great day for America."
Fox News Radio host Guy Benson tweeted, "We are told SCOTUS is 'losing legitimacy' by issuing rulings that are 'out of touch' or unpopular. That misunderstands the justices' function, of course, but many of the same people who've engaged in such concern trolling will be screaming over today's decision." Benson also posted an image of polling data, seemingly ignoring that the results showed that among American adults familiar with affirmative action, nearly every racial category mostly saw it as a "good thing."
Fringe and right-wing accounts also celebrated the decision as a victory for white people and discussed what's "next up":
Reprinted with permission from Media Matters.