Affirmative Action Survives The Supreme Court — Barely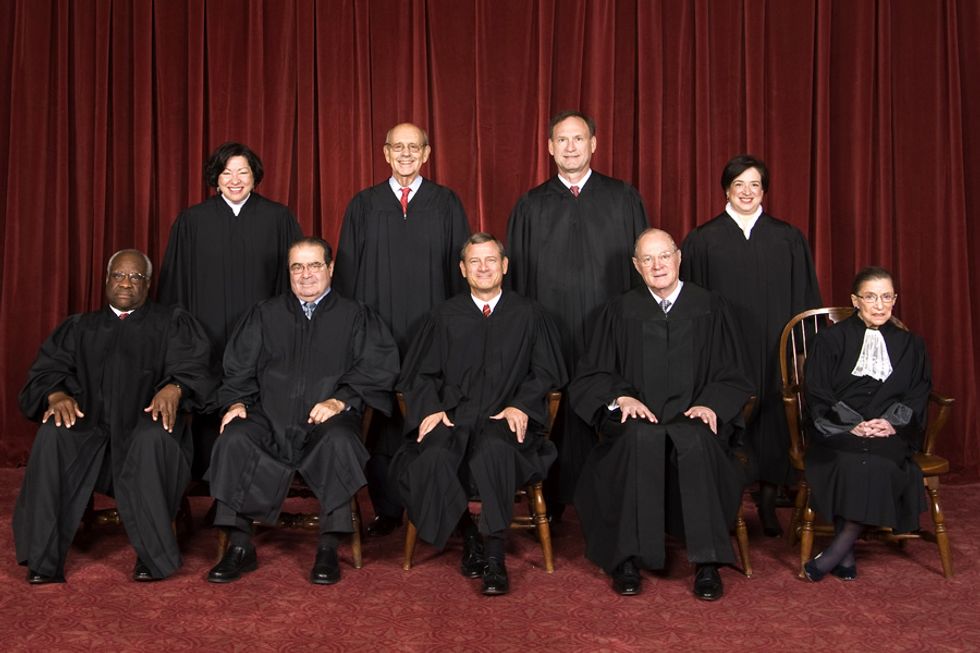 By a 7-1 vote, the Supreme Court ruled Monday that the use of race-based affirmative action must be held to a heightened scrutiny that allows it to be used only if it is the sole means of increasing diversity on campus. They sent the case of Fisher v. University of Texas back to the Federal Court of Appeals to be reviewed by that standard.
"The University must prove that the means chosen by the University to attain diversity are narrowly tailored to that goal. On this point, the University receives no deference," Justice Anthony Kennedy wrote in the majority opinion. "Strict scrutiny must not be strict in theory but feeble in fact."
The case was built upon 2003's landmark decision in Grutter v. Bollinger, which held that race may be a factor in increasing diversity, though quotas may not be used. In her majority decision, Justice Sandra Day O'Connor wrote, "The court expects that 25 years from now, the use of racial preferences will no longer be necessary to further the interest approved today."
Just a few years later in 2007, Abigail Fisher was rejected by the University of Texas-Austin because her grades were not good enough, according to the university. The school accepts the top 10 percent — which Fisher was not in — of each high school in Texas, and then accepts the remainder of its freshman class based on a variety of factors, including race.
Fisher, who graduated from Louisiana State University, disputes UT's claim. "There were people in my class with lower grades who weren't in all the activities I was in who were being accepted into UT, and the only other difference between us was the color of our skin," she said in a video posted by the Project on Fair Representation, the conservative group backing her case. She sued for her application fee, arguing that the use of racial considerations denied her rights as an American.
The Court of Appeals will now decide if, in Justice Kennedy's words, "no workable race-neutral alternatives would produce the educational benefits of diversity."
In his concurring opinion, Justice Clarence Thomas argued for the complete rejection of Grutter that many court watchers were expecting in the court's ruling in Fisher, which will likely be reheard by the highest court after the lower court hears it again.
"I suspect that the University's program is instead based on the benighted notion that it is possible to tell when discrimination helps, rather than hurts, racial minorities," Thomas wrote.
Thomas' argument is that affirmative action is like segregation and slavery — despite the fact that its goal is inclusion. Thomas apparently cannot tell the difference between programs that promoted racial diversity — programs he likely benefited from despite his belief that they hurt his career — and government-sanctioned travesties that enslaved and persecuted African-Americans.