After Canceling Pelosi's Afghan Trip, Trump Approves Military Jet For First Lady's Vacation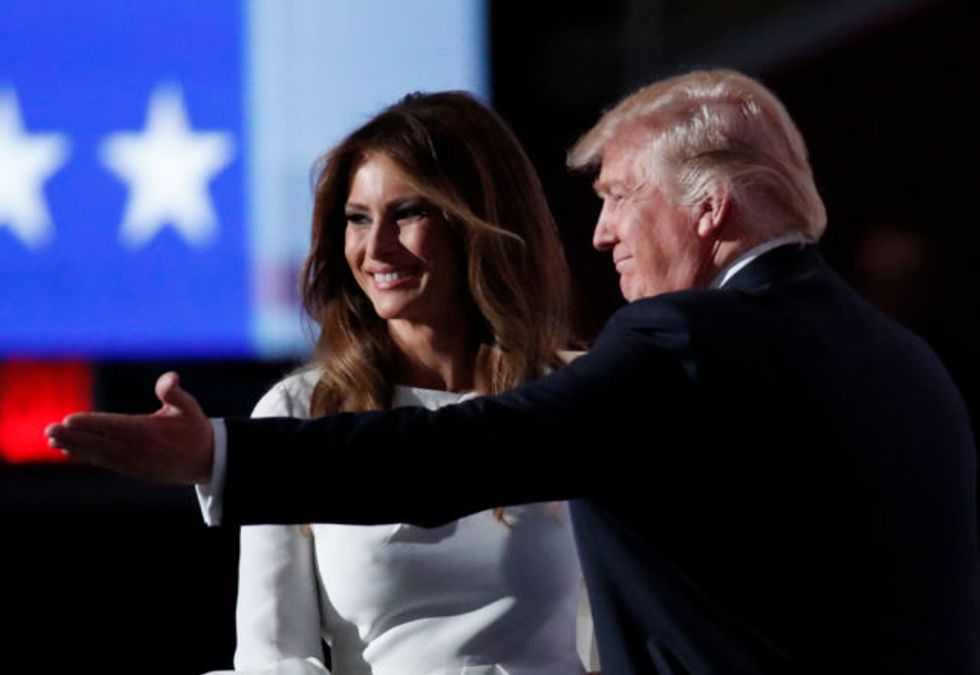 Reprinted with permission from Shareblue.
Trump has disingenuously announced a halt to congressional travel, citing the government shutdown, while flying his wife Melania for a weekend vacation on a government plane.
Melania Trump was flown to Florida for a trip to Trump's Mar-a-Lago luxury resort. Not only did she fly on a government plane to get there, but at all times she is under the protection of a Secret Service detail.
Because of the shutdown, those agents will not be paid while defending her life.
Yet at the same time Trump allowed his wife to enjoy these luxuries, he canceled a trip led by House Speaker Nancy Pelosi to thank soldiers stationed in Afghanistan.
Trump revealed the details of the trip through his cancellation letter, while his henchmen leaked the details of a planned commercial flight that Pelosi's team had begun planning.
The actions from Trump and his team created a security breach for Pelosi, who is second in line to the presidency behind Vice President Mike Pence.
Trump then announced that he had canceled all congressional travel and continued to cite the shutdown for his reasoning.
But Trump is a hypocrite. After shutting down the government before the Christmas holiday, he traveled overseas and saw the military stationed in Iraq (after two years of avoiding the troops, he was publicly shamed into the trip).
To get there, Trump traveled on Air Force One and was under the protection of the Secret Service and the U.S. military throughout his travel. His current bogus argument about not traveling during a shutdown doesn't seem to have applied to his own activities.
Trump's shutdown is hurting millions of Americans. He is losing the war for public opinion over the shutdown, with the vast majority of Americans back Democrats in opposing the wall and calling for the government to be reopened.
His response to losing yet another political battle is the petulant cancellation of political trips, going so far as to endanger the life of his political rival Pelosi.
But he can't even do that overtly political stunt right.
His venal hypocrisy is on full display as Melania Trump is ferried at taxpayer expense to his luxury resort while he refuses to pay thousands of government employees.
Published with permission of The American Independent.