After Flight To Washington, Trump Seen With Large Group On Golf Course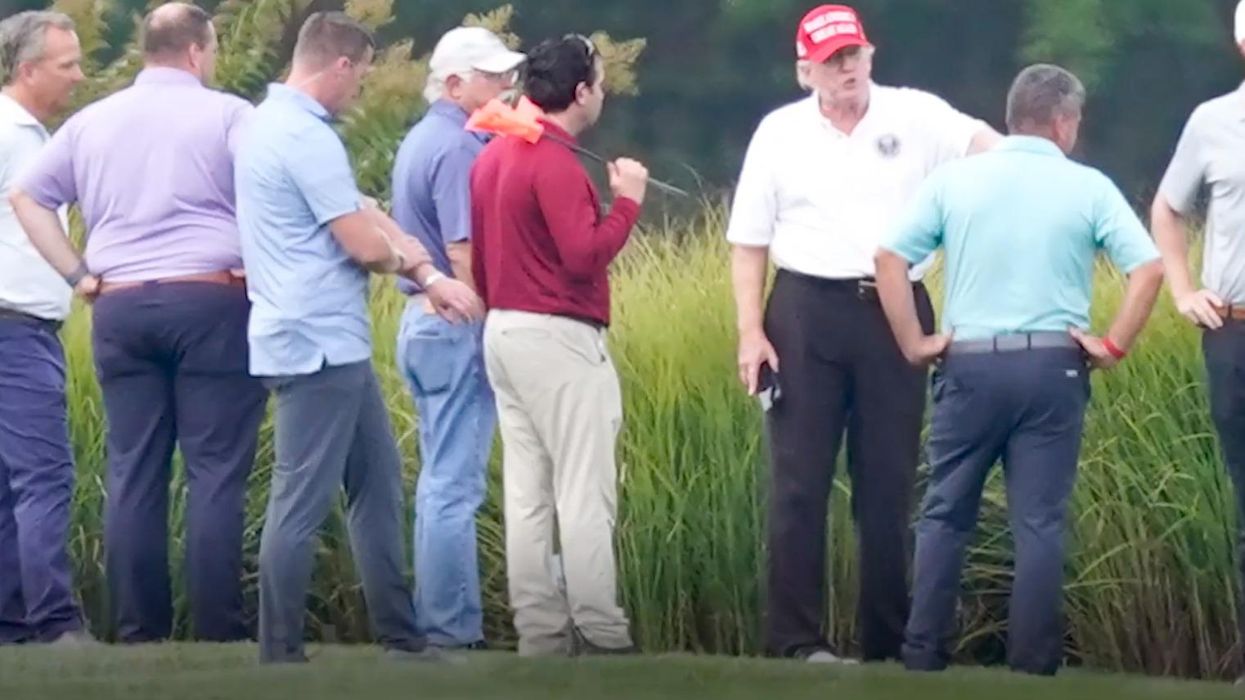 Youtube Screenshot
The internet went wild with speculation Sunday evening, with even top attorneys making law jokes after Donald Trump was seen getting off a private plane at Dulles International Airport outside Washington, D.C., wearing golf shoes and casual attire.
If anyone summons up any good ideas about what's going on let us know
— George Conway🌻 (@gtconway3d) September 12, 2022
Some on social media insisted that he was being arrested, or there was a sealed indictment awaiting him, while others speculated he might be attending his son-in-law's private fundraising dinner, but all those guesses – or wishful thinking by some – were apparently false.

killjoy https://t.co/1hT0ErTL8Z

— George Conway🌻 (@gtconway3d) September 12, 2022
NBC News Senior White House Correspondent Kelly O'Donnell Monday afternoon posted video of Trump walking around his Virginia golf course, with a "large group" of people, but apparently not actually playing golf, she says.
Former Pres. Trump at his Virginia golf property today but not appearing to play as he moved about with a large group. This video was shot at considerable distance. pic.twitter.com/AVwjl32kWp

— Kelly O'Donnell (@KellyO) September 12, 2022
Investigative journalist Nina Burleigh adds this photo, with attorney George Conway wondering if Trump is "selling the property."
Some speculated that Trump was meeting on the golf course to avoid any listening devices. Many noted there did not appear to be any golf clubs around.
Reprinted with permission from Alternet.