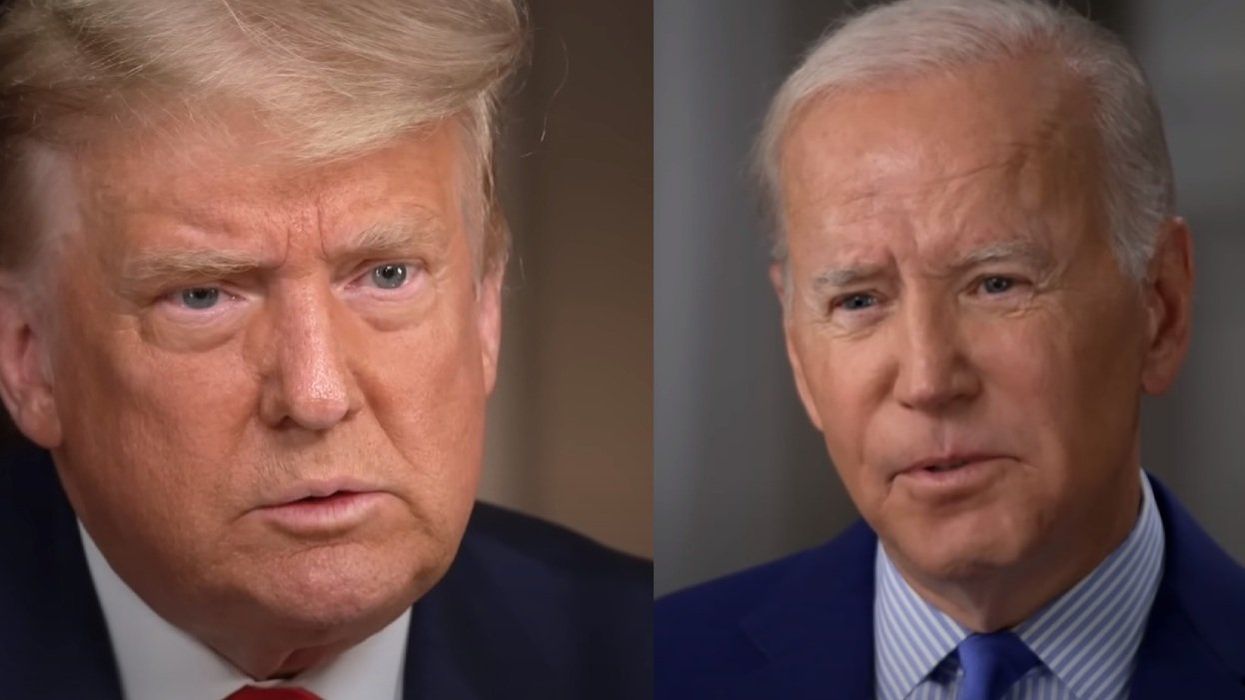 Americans tuning in to Fox News Tuesday night, hours after Donald Trump was arraigned on 37 federal criminal felony charges, had a big surprise: Donald Trump is the "President of the United States," and Joe Biden, the man actually in the White House, is a "wannabe dictator."
That's what Rupert Murdoch's right-wing "news" network decided to tell its shrinking band of viewers, rather than the truth.
Also not telling the truth was Trump himself, aided by Fox News which, unlike CNN and MSNBC (but exactly like Newsmax and C-SPAN) decided to run his post-arraignment speech live, with no anchor doing any fact checks or providing any context.
"These things are not true, but Fox News is doing their damnedest to help," noted MSNBC's Stephanie Ruhle on-air, one of many who noticed and were disgusted enough to speak out.
Axios national political correspondent Alex Thompson posted the video of Fox News host Brian Kilmeade announcing, "this is the president of the United States, about to address a crowd of supporters."
\u201cFox News introduces Trump\u2019s speech w/ \u201cthis is the president of the United States\u201d\u201d

— Alex Thompson (@Alex Thompson) 1686704215
The Recount posted the clip of Fox News' chyron that reads: "Wannabe Dictator Speaks at the White House After Having His Political Rival Arrested" (in all-caps.)
\u201cA real Fox News chyron at the end of its 8 p.m. hour.\u201d

— The Recount (@The Recount) 1686705270
And no, Donald Trump is not the President of the United States, Joe Biden is. And Joe Biden is not a "wannabe dictator," nor did he have "his political rival arrested."
Reprinted with permission from Alternet.