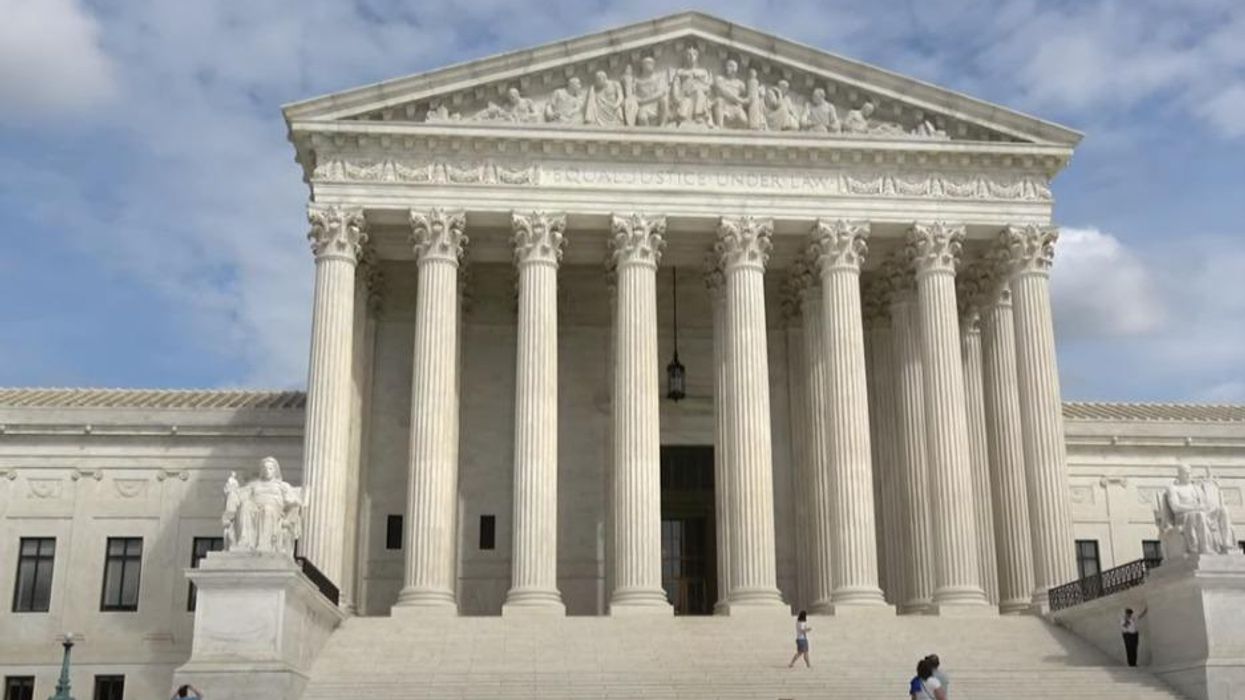 I've never been a huge fan of affirmative action. There's something about objective standards — however arbitrary they may be — that gives kids from working-class backgrounds a fair chance to succeed against those who were to the manor born. The American dream story has been told many times over by good test takers like me without a dime to spare. By comparison, there's something about giving extra points to someone because of what group they happen to belong to that strikes many fair-minded people as unfair. Give points for overcoming obstacles or personal accomplishments, that I understand, but not simply for race alone.
The problem is that diversity is a compelling objective not only for a university classroom but also for our society as a whole. It is critical when I teach a criminal law class that I have students participating in the discussion who understand issues from different perspectives; it does change the educational experience. And it is critical that we educate and train lawyers who will serve all communities in our society.
I'm not trying to reargue the Supreme Court case. That conclusion has been coming for a long time. It has been state law in California since 1996. We have learned to live with it in our state university system, and so will you. What I'm arguing is that diversity is still just as important as it has always been, and the challenge is how to achieve it without resorting to race-conscious admissions and/or endless lawsuits. Especially not endless lawsuits.
What has happened in California is instructive. In the immediate aftermath of Proposition 209, banning affirmative action in public education, the number of Blacks and Hispanics at the most selective schools in the state system literally tanked. That's true.
But as my friend Erwin Chemerinsky, the Dean of the University of California Berkeley Law School, one of the jewels of the system, told me on my podcast, many of the schools in the system, including his, then developed new programs and approaches to achieve diversity without race-conscious admissions. They did it with broad outreach and aggressive recruitment, involving both faculty and alumni, without in any way lowering their standards. They did it by relying on a whole host of factors to define excellence rather than simply applying a straight numerical formula. They did it without lowering the ultimate quality of the class.
Is it easy? Absolutely not. But even apart from this decision, and not necessarily because of it, many universities have been moving away from reliance on standardized test scores and ranking systems that are based on them because, among other things, of the cultural biases that are inherent in them. Again, I'm the first to admit to being of two minds about the move toward more subjective admissions. I hope it will help to build more diverse classes, including some kids who may not be as skilled at test taking, without sacrificing those who may not have the connections to check enough other boxes (like alumni connections or donor potential or, as one former admissions dean used to call it, the "glitter factor") that otherwise command attention.
What happens next, unfortunately, is likely to be another round of lawsuits as the post-affirmative action world "shakes out." Is it OK to take account of the obstacles applicants have overcome? Almost certainly yes, so long as those obstacles are not solely defined in racial terms. Is it OK to take account of economic hardships? It should be, as long as the hardships are not measured solely by ZIP codes that are race-based. And so the challenges will go. Admissions officials should be given broad deference in fashioning admissions systems, but sadly much litigation should be expected, and in the short run, at least, the danger is that admissions officials will be afraid to be bold when they most need to be.
To find out more about Susan Estrich and read features by other Creators Syndicate writers and cartoonists, visit the Creators Syndicate website at www.creators.com.
Reprinted with permission from Creators.