What John Fetterman's Diagnosis Means For Him -- And America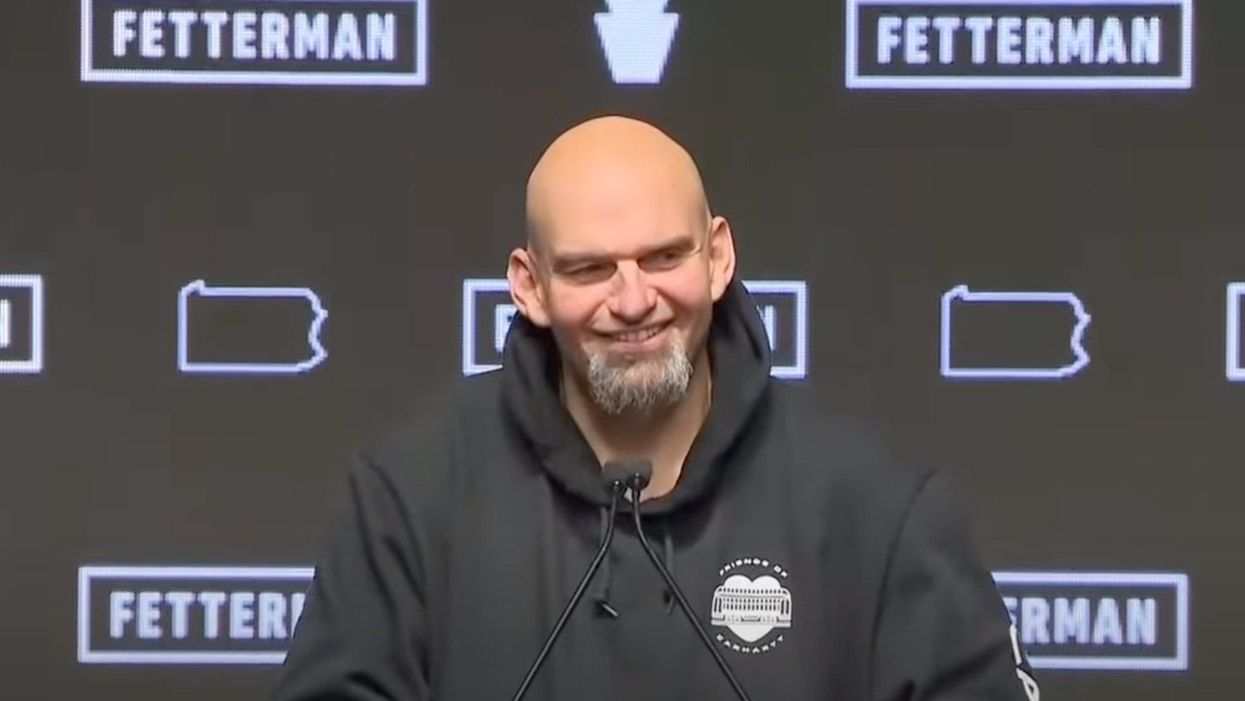 He set out to be the senator from Pennsylvania — not a spokesman for people with disabilities, which he unintentionally became after suffering a life-threatening stroke, which became an issue in the Senate race and has posed challenges as he adapted to his role in the Senate.
And then last week, he announced that he was checking into the hospital to be treated for clinical depression, which unintentionally makes him something of a symbol, if nothing else, of the mental health issue in politics, which is hardly a role anyone would seek.
But one which needs a spokesperson.
It was in 1972 that a fine senator, Tom Eagleton, was bounced from the Democratic ticket (he had been nominated as the vice presidential candidate, to run with George McGovern) when it was revealed that he had been hospitalized for treatment of depression. It was political poison. He was quickly replaced as a candidate.
In 1988, a rumor was intentionally spread that Michael Dukakis, the Democratic nominee for president, had suffered from depression and been treated for it after losing a reelection campaign. I was his campaign manager; it wasn't true. He had never been seen by a psychiatrist. Jokingly, one might say, anyone who runs for president should be. But he hadn't.
Nonetheless, the rumor, intentionally spread by the Republicans, wouldn't stop. Then President Ronald Reagan referenced it in a press conference, and we had no choice but to deny it. "Dukakis not crazy; more at 11 ... " The news was almost that bad. We dropped half a dozen points overnight. On a rumor that wasn't true. Political poison of the worst sort.
Mental health is a crisis that never gets the attention it deserves in part because no one wants to volunteer to be the spokesperson. But volunteers are desperately needed. Even unintentional ones, maybe especially so.
According to his wife, there is no one less interested in talking about his own health at this point that John Fetterman, who would much prefer to be talking about the problems facing his constituents.
In an email to constituents, she made clear what the family was going through: "After what he's been through in the past year, there's probably no one who wanted to talk about his own health less than John."
But asking for help, and doing so publicly, is as brave and important an act as any a senator could do.
His wife said she was proud of him. The rest of us should be grateful.
It's a sort of sad coincidence that the senator should be checking in to the hospital on the same day that the family of super macho hero Bruce Willis reveals his devastating diagnosis of dementia. There are so many illnesses that are verboten, that need to be discussed, that need to be the subject of some sunshine and light. We have teenagers suffering from anxiety and isolation while their parents struggle with depression and their grandparents with fears of dementia. And yet it still takes a celebrity diagnosis to capture our attention, to give us a spokesperson, to trigger discussions that are long overdue.
John Fetterman is lucky in one respect. He will receive excellent care. And when he returns to the Senate, as he will, he will be in a better position to help ensure that others who face similar challenges are able to receive the compassionate care that they deserve as well. That is what is meant to be.
To find out more about Susan Estrich and read features by other Creators Syndicate writers and cartoonists, visit the Creators Syndicate website at www.creators.com.
Reprinted with permission from Creators.