After Jacksonville Shootings, Councilman Demands Gun Reform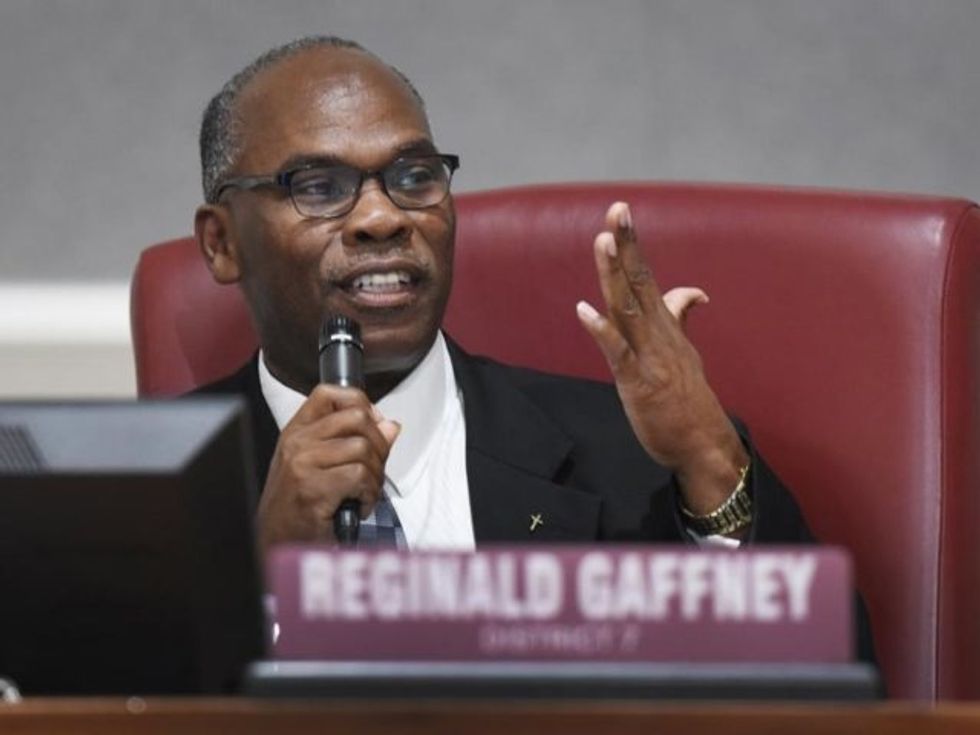 Reprinted with permission from AlterNet.
A Jacksonville, Florida city councilman named Reggie Gaffney spoke to local news anchors after a mass shooting at a video game tournament that left four people dead.
"My question — I'm asking to America, I'm asking to Jacksonville, I'm asking to the state — what are we going to do about guns?"
He said that the country and Jacksonville are facing a gun problem. Sunday's shooting is the second headline-grabbing shooting in Gaffney's district in the last 48 hours.
"We've really got to ask ourselves two questions," Gaffney said. "What are we going to do about guns? And we've really got to get focused on getting closer with the Lord."
Watch the video below.
Chris Sosa is the Senior Editor at AlterNet. His work also appears in Mic, Salon, Care2, Huffington Post and other publications. Follow him on Twitter @ChrisSosa.