The Ageless Kenny Rogers Just Keeps On Working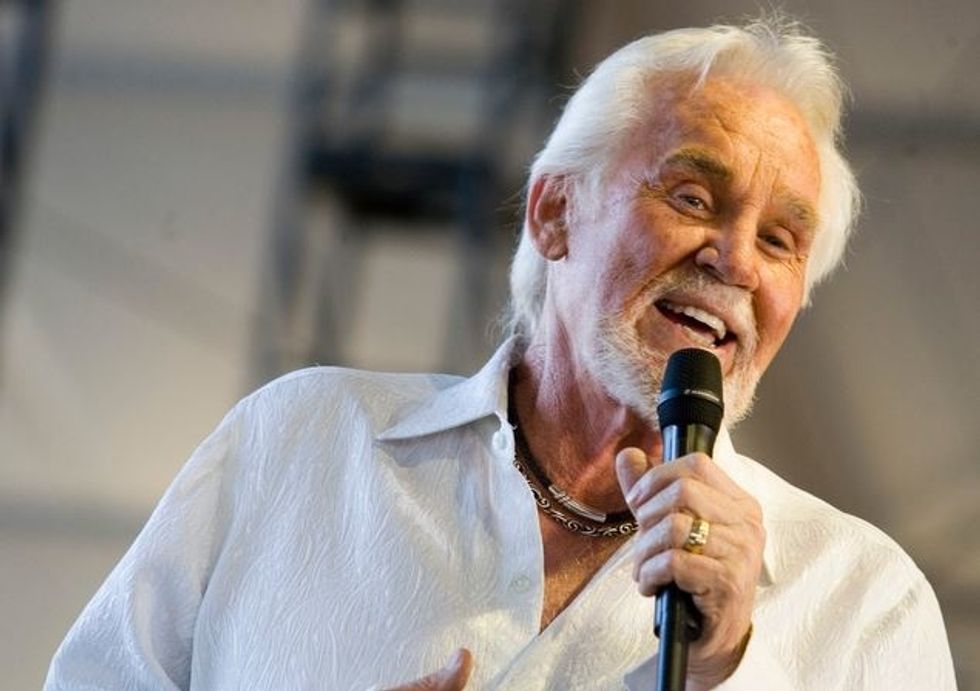 By Joshua Tehee, The Fresno Bee
When it comes to career longevity, Kenny Rogers picked up some sage advice from comedian George Burns: Stay booked.
"So, that's what I do. Stay booked and keep moving," says Rogers, who at 75 continues to record and play his brand of country-tinged pop music after 55 years in the business.
Rogers has booked some impressive gigs.
Last year, he played the main Pyramid Stage at Britain's Glastonbury Festival (to more than 130,000 enthusiastic fans) and headlined Festival Timitar, a world music festival in Agadir, Morocco, (his first-ever appearance in Morocco). Rogers was the only artist to perform at both Bonnaroo Music and Arts Festival in Manchester, Tennessee, and the CMA Music Festival in Nashville, Tennessee, in 2012.
The way Rogers figures it, there are two ways to succeed. You can do what you do better than anyone else. Or you can bypass all comparisons and do something no one else is doing.
"That's where my strength has always been," says Rogers, who started his career singing and playing upright bass in a jazz band before joining The New Christy Minstrels. Later he played in the psychedelic rock band The First Edition. He released his first solo album in the late '70s.
Roger's has also had a knack for spotting a great song, whether it's Lionel Richie's "Lady," Barry Gibb' "Islands in the Stream," or Don Schlitz' "You Can't Make Old Friends," which Rogers recorded in 2013 as a duet with Dolly Parton and earned the duo a Grammy Award.
In all, Rogers has recorded 24 No. 1 hits, including "The Gambler," which topped the country and pop charts and became a TV movie starring Rogers in the title role of Brady Hawkes. The movie spawned four follow-up miniseries and attracted more than 100 million viewers nationwide. It launched a second career for Rogers as an actor.
Rogers doesn't care much about acting anymore, though his personality, which he describes as "impulsively obsessive," keeps him busy with pursuits outside of music. He was recently awarded an Honorary Masters of Photography by the Professional Photographers of America. In fact, he has published three books of his photography and is busy at work on the fourth. He was invited to the White House to shoot a portrait of Hillary Clinton when she was the first lady.
Before photography, it was tennis. He played for eight years and was good enough to get a national doubles ranking.
Currently, he's scoping the field for a new obsession, he says, though there's little chance of anything replacing music as his true joy.
"Music is what I am. Everything else is what I do," he says. "I had no idea it would last this long."
Nor did he think it would have such an impact on pop culture.
Signature sound aside, Roger also has a signature look — close cropped silver beard and swept back hair. That look spawned its own user-submitted website, Men Who Look Like Kenny Rogers (www.menwholooklikekennyrogers.com).
Rogers has seen the site and thinks it's hilarious. His favorite doppelganger is Hot Tub Kenny: "He was a guy in a hot tub with three of the ugliest women I've ever seen."
Photo: MyCoachella via Flickr