Al Gore Predicts Trump May Not Be Long For The White House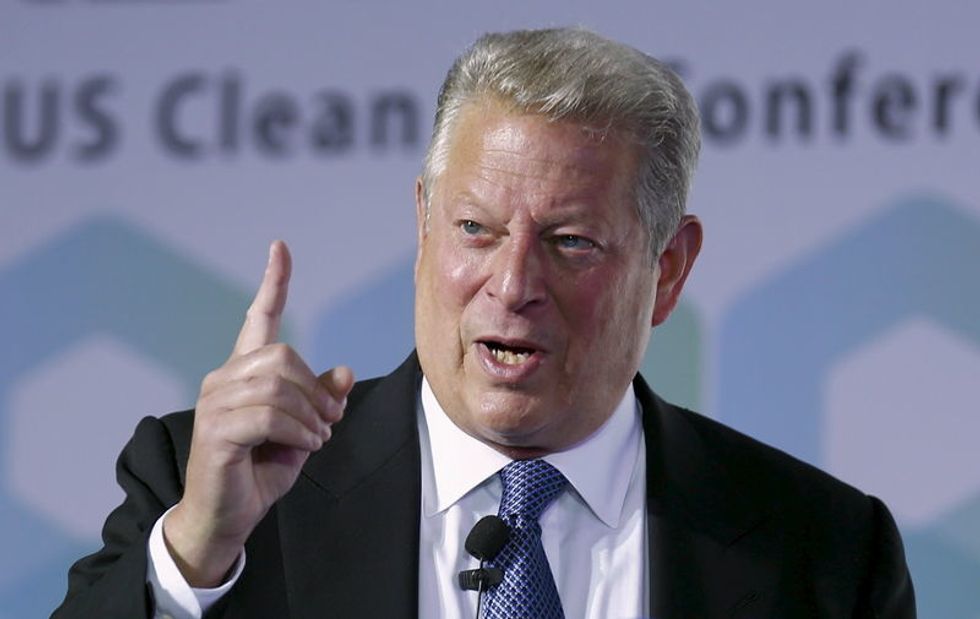 Reprinted with permission from AlterNet.
Al Gore reportedly drew appreciative laughs from a European audience at a premiere of his new documentary when he insinuated that President Donald Trump might be ejected from office. Gore is touring the globe with his latest environmental film, An Inconvenient Sequel: Truth to Power.
"We're only six months into the experiment with Trump. Some experiments are ended early for ethical reasons," Gore said to the audience. While he acknowledged his comments were "provocative," he declined to retract them.
Gore also expressed confidence in the environmental future of the U.S. despite Trump's withdrawal from the Paris climate accord. He believes that American cities, states and corporate leaders will ignore the president and meet U.S. obligations anyway.
"We have a global agreement and the American people are part of this agreement in spite of Donald Trump," Gore said.
He reassured the foreign audience that the U.S. will "soon once again" have a president who is committed to combatting the global climate crisis.
Watch Al Gore's recent appearance on HBO's Real Time with Bill Maher below:
Chris Sosa is an associate editor at AlterNet. His work has appeared in Mic, Salon, Care2, Huffington Post and other publications. Previously, he was a campaign specialist and media spokesperson for People for the Ethical Treatment of Animals. Follow him on Twitter @ChrisSosa.