Evangelical Leader Says Justice Alito Leaked Supreme Court Decision
@DevilsTower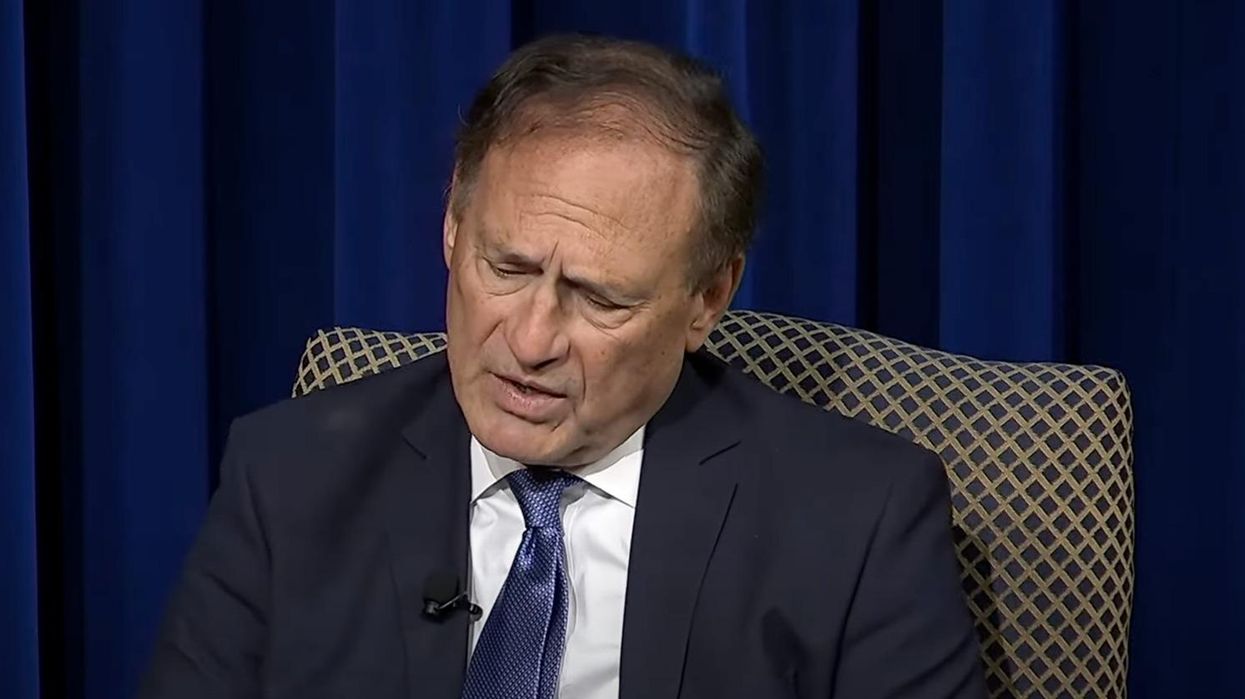 Youtube Screenshot
Rev. Rob Schenck has written a letter to Chief Justice John Roberts informing him that Justice Samuel Alito leaked the outcome of a critical 2014 Supreme Court ruling that gifted corporations with religious rights and allowed them to deny health care to employees. The revelation of Alito's leak in that case adds weight to the likelihood that he also leaked the draft text of the decision destroying the right to abortion under Roe v. Wade.
Schenck is an evangelical minister and author who was told in advance about the decision in Burwell v. Hobby Lobby after a friend of his dined with Alito. According to the letter, after learning of the pending ruling, Schenk was able to use the information to prepare material and statements in advance for when that ruling was announced. He even contacted the Green family, owners of Hobby Lobby, before the ruling was released, to let them know how it was going to go.
Rev. Schenck wants Chief Justice Roberts to keep that in mind when searching for who leaked a draft version of Alito's Dobbs v. Women's Health Organization of Jackson opinion.
Considering there may be a severe penalty to be paid by whoever is responsible for the initial leak of the recent draft opinion, I thought this previous incident might bear some consideration by you and others involved in the process.
Reprinted with permission from Daily Kos.