Poll: Voters Strongly Support Biden's Families Plan
@kerryeleveld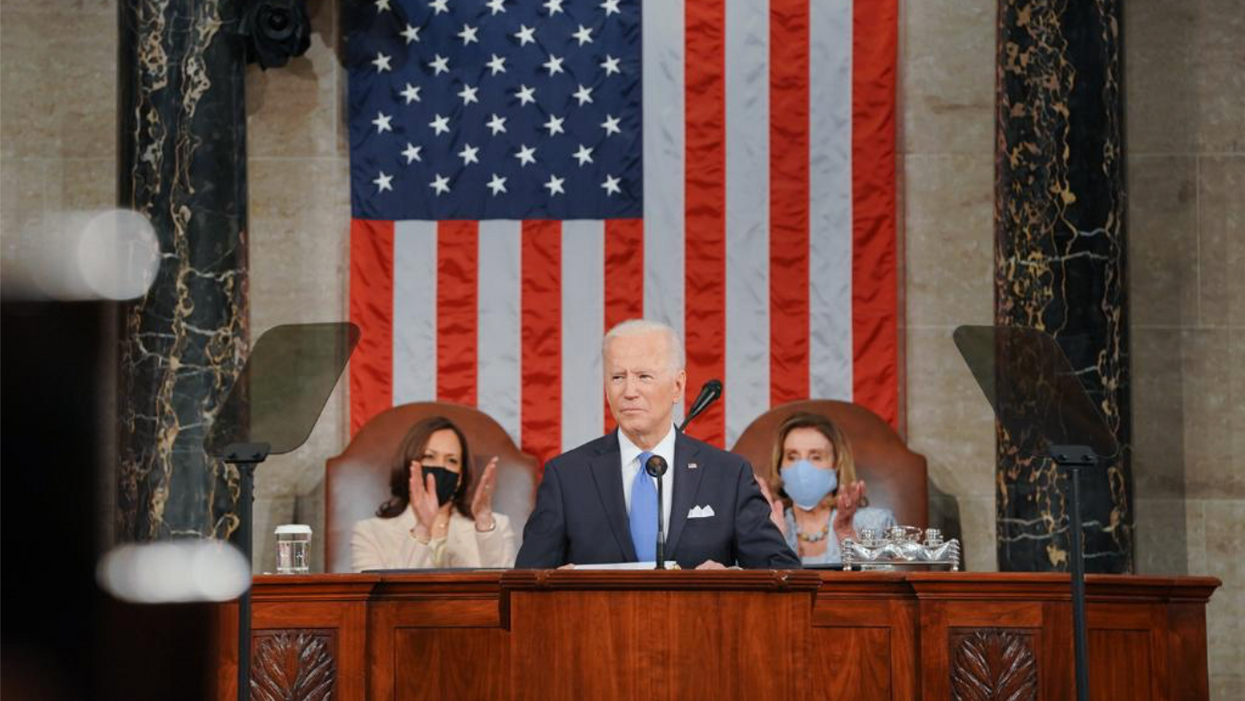 Screenshot from official @POTUS Twitter
Reprinted with permission from Daily Kos
President Joe Biden has barely begun to roll out his American Families Plan, and it's already proving to be pretty popular, according to fresh polling from Politico/Morning Consult.
At base level, 58 percent say they either strongly or somewhat support the $1.8 trillion investment to improve the nation's child care, education, and paid leave programs. That support includes 86 percent of Democrats, 54 percent of independents, and 25 percent of Republicans.
But some of the individual components of the plan are more popular than the proposal as a whole.
Ensuring low- to middle-income families pay no more than seven percent of income on child care: 64 percent support, 22 percent oppose
Free preschool for all 3 to 4 year olds: 63 percent support, 26 percent oppose
Two free years of community college: 59 percent support, 31 percent oppose
$15/hour minimum wage for child care workers: 59 percent support, 31 percent oppose
Extending expanded child care tax credit: 57 percent support, 26 percent oppose
Two years of subsidized tuition at HBCUs: 56 percent support, 31 percent oppose
At least 10-18 percent of respondents were undecided on every one of those initiatives, so there's presumably room to grow support for them as the White House puts more time and energy into selling the package.
The two most popular items—a seven percent of income cap on child care expenses and universal preschool—also garnered solid GOP support, with 45 percent of Republicans backing the income cap and 42 percent supporting universal preschool. The popularity of individual initiatives may prove important if Democrats decide to fold certain pieces of Biden's jobs and families proposals into one package.
That's a solid start on an initiative that President Biden has only begun to explain to the public. It's also generally in keeping with the popularity of Biden's other trillion-dollar initiatives addressing the pandemic and jobs/infrastructure, though Biden's $1.9 trillion pandemic relief package typically polled in the 40s/50s with Republican voters.