Whatever Happened To Americans' Sense of Humor?
@FromaHarrop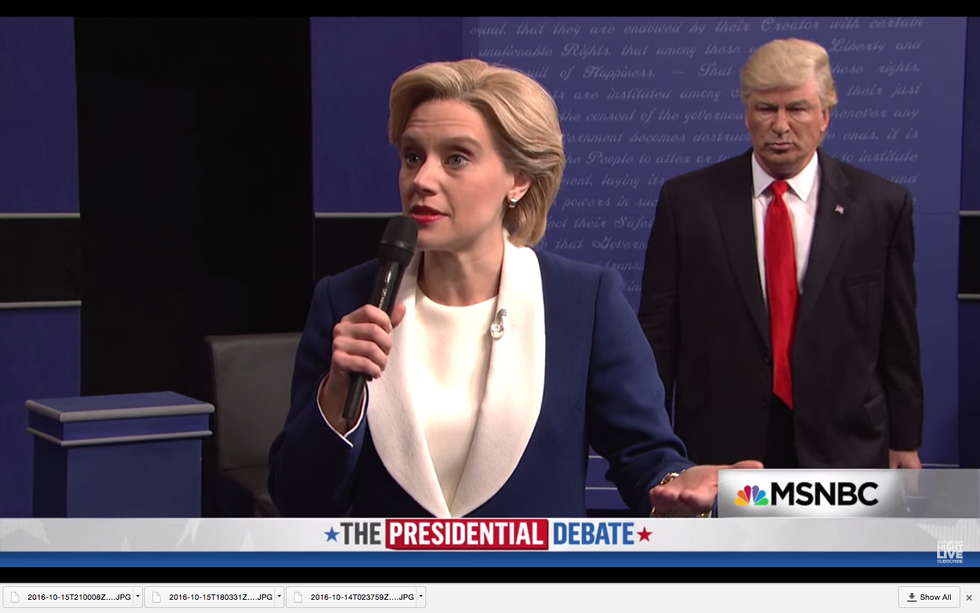 You'd think there'd have been more laughs. Hard-fought political campaigns drenched in sweat and tears usually produce moments of levity. But Americans seem to have lost their sense of humor, becoming late-night angry, frustrated and sick with anxiety.
Mark Twain said: "The secret source of Humor itself is not joy but sorrow. There is no humor in heaven." The problem is that Americans can't agree on what to be sorrowful about. Many can't even recognize as false the "facts" fueling their woes, so trapped are they in their alternate reality.
Political wit has traditionally provided sparks of light in the darkest of times.
Winston Churchill: "If Hitler invaded hell, I would make at least a favorable reference to the devil in the House of Commons."
Abraham Lincoln during the Civil War: "I can make more generals, but horses cost money."
Made today, such remarks would easily ignite demands for apologies from groups feeling insulted — or, in many cases, feigning umbrage for political effect. Often the demands follow failed attempts at wit, which is too bad. Efforts to lighten things need encouraging.
Theodore Roosevelt poked Grover Cleveland as "His Accidency." And when George H.W. Bush persisted in likening his opponent Bill Clinton to Elvis Presley, Clinton responded, "I don't think Bush would have liked Elvis very much, and that's just another thing that's wrong with him."
Wit requires using words and ideas in quick, inventive and humorous ways. Donald Trump's insults were mere stink bombs. And his alt-right chorus was a uniquely dimwitted bunch. The alt-right's idea of funny is grossly worded memes tacked on obscene images. Yuk, yuk, yuck.
Trump did show some comedic promise at the Al Smith dinner, delivering some decent jokes written for him. Self-mockery is not in Trump's natural repertory, but he got laughs complaining that everyone loved Michelle Obama's speech but not his wife's when she used the exact same (plagiarized) words.
But then his rudder broke off, as it so often did, and Trump veered into leaden attacks on that "corrupt" woman. Trump's own idea of funny wasn't funny, but it sometimes sounded that way because of his New York patter.
Bernie Sanders, though Jewish and from Brooklyn, revealed no sense of humor. Vermont must have beat it out of him.
That said, Calvin Coolidge of Putney, Vermont, fired off some of the presidency's most sophisticated wisecracks.
At a White House briefing, "Silent Cal" gave one-word answers of "no" to a string of questions dealing with Prohibition, the World Court and the farm situation. As reporters were leaving the room, Coolidge called out, "And don't quote me."
Hillary Clinton, meanwhile, hasn't said a single really funny thing on her own. (Perhaps someone can correct me on this.)
Much of the left has replaced humor with snark, which is heavy and grouchy and does not zing. The one bright lift this season came from the "Saturday Night Live" skits making fun of Clinton, Trump, Sanders and the media figures covering them.
Whatever happened to the clever retort? Whatever happened to the smart rejoinder? Portrayed as a plodding man, Lincoln said, "I am a slow walker, but I never walk back." Not hilarious but a return shot.
Perhaps we lost our ability to laugh during the recent campaign because we didn't find ourselves to be funny. One of the nominees was a dangerously crazy man. Scarier than Trump himself was that so many Americans found him acceptable.
Well, Churchill said, "If you're going through hell, keep going."
But also remember Will Rogers' nod to the opposition: "Everything is funny, as long as it's happening to somebody else."
Follow Froma Harrop on Twitter @FromaHarrop. She can be reached atfharrop@gmail.com. To find out more about Froma Harrop and read features by other Creators writers and cartoonists, visit the Creators webpage at www.creators.com.