America's Greediest: Meet YUM! CEO David Novak, Keeping Fast-Food Wages Minimal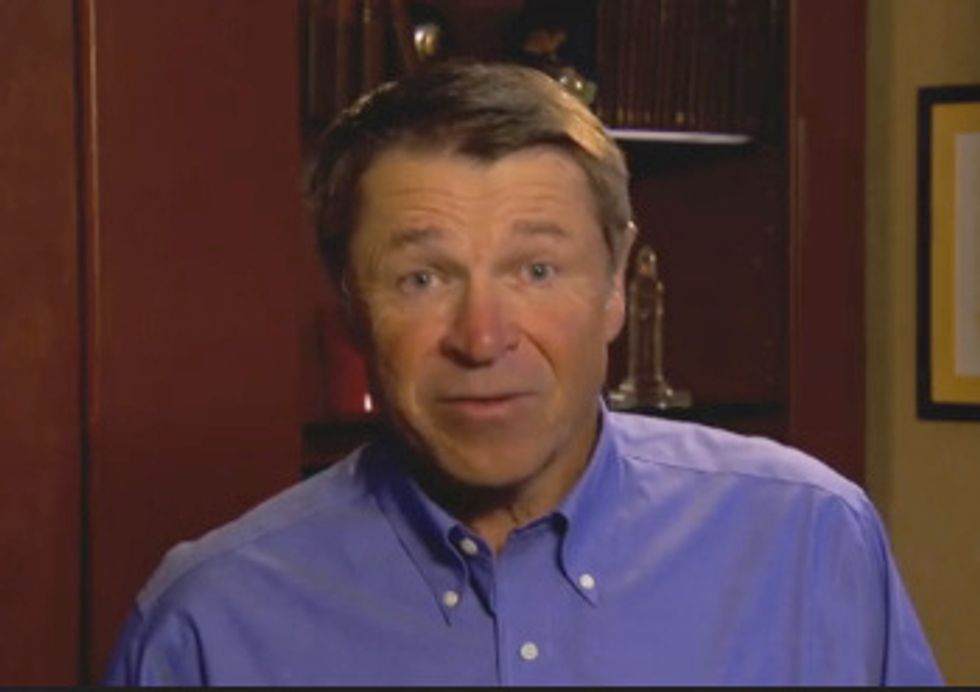 Among the most venerable Yuletide traditions is the annual appeal on behalf of the "neediest cases," which has spread nationwide since it first appeared in the New York Times so long ago.
More than a century later we still have the poor with us, of course, and the rich, not to mention the unspeakably super-duper-rich – many of whom comport themselves in ways that likewise provoke public concern, especially in an era of growing inequality and impoverishment.
National Memo editor-in-chief Joe Conason believes the time has come to revive a somewhat less charitable tradition that he and his late colleague, the great progressive journalist Jack Newfield, established at The Village Voice during an earlier era of avarice:  "The Greediest Cases."
This holiday season we will feature a series of profiles of America's Greediest Cases, and we encourage readers to nominate deserving public figures in the worlds of business, government, media, entertainment, and sports who exemplify the grasping materialism and rank hypocrisy of our time.
In honor of the nation's struggling fast-food workers – whose movement the great Nelson Mandela would surely have supported – our inaugural case is a much-admired leader of that industry.
For well over a decade, David Novak has led YUM! Brands, the not-so-aptly named parent company of such junk-food chains as Kentucky Fried Chicken, Taco Bell, Pizza Hut, A&W Restaurants, and Long John Silver's, as its CEO. During that time the multi-billion-dollar company has expanded its global franchising power deep into China while hugely multiplying its profits – all at the expense of its minimum-wage workforce as well as consumers, farmers, and taxpayers.
YUM! isn't better or worse than its competitors in the industrial-inedible racket — but it has prospered mightily. Novak boasts of "driving one of the highest returns on invested capital in the restaurant industry," and increasing its share price by 10 times. He hasn't done badly either, with total earnings in 2011 and 2012 of $94 million, reflecting "performance pay" in equity that helps to avoid a hefty share of income tax that the rest of us must subsidize. (According to a new report from the Institute for Policy Studies, the CEOs of the top six publicly held fast-food chains took home over $183 million in such deductible compensation, reducing their companies' tax payments by an estimated $64 million.)
Glomming tax subsidies for executive compensation isn't the only way that Novak's company feeds at the public trough. Its low-wage, minimal-benefit employment structure is subsidized by food stamps and Medicaid. And with remarkable ingenuity, its executives have sought access to the food stamp program, which was designed to provide healthy nutrition. Not satisfied with YUM!'s massive, ongoing contribution to America's obesity and diabetes pandemics, the company's lobbyists have sought to persuade officials in several states to let low-income families use food stamps at Taco Bell and KFC.
Meanwhile, Novak spends millions on Washington lobbyists, politicians, and trade associations to ensure that minimum wages remain low and labor unions gain no foothold in all those thousands of greasy outlets.

The YUM! CEO seems like a cheerful guy – and why not? Aside from the company aircraft, the luxurious homes in Louisville and Palm Beach, and the massive perks of his job, Novak has created his own family foundation, called Lift A Life, which finances various local good works in furtherance of God's will, etc., etc. And he has written a bestselling book on business management, upliftingly titled Taking People With You: The Only Way To Make Big Things Happen. (With brilliant synergy, the foundation is promoting the book and Novak's brand – while royalties are donated to charity.)
Their foundation, run by his daughter Ashley Butler, explains its mission with unconscious irony:
We know that life can be challenging and resources are often limited. The Lift a Life Foundation is designed to help alleviate the financial, physical, emotional and educational burdens that hold back individuals and their families from achieving stability and impacting their sphere of influence for good. There still is promise and hope in the world, if we choose to see and nurture it beyond what we could hope or imagine.
Indeed, resources are surely limited — particularly for those toiling in YUM franchises – without much prospect of improvement. Novak's spokesmen constantly intone that better wages and benefits will mean fewer jobs, more layoffs, higher prices, ruined franchisees — an economic apocalypse in the restaurant business.
Like so many of the greediest, Novak showcases charity to the destitute while denying basic dignity to workers. But when confronted with the power of organized indignation, his company blustered, backed down, and ultimately surrendered — after the Coalition of Immokalee Workers, a Florida migrant labor organization, mounted a long, successful national boycott of Taco Bell to demand decent treatment of tomato pickers. For years, YUM! spokesmen had claimed that a penny a pound more for tomatoes would cause industrial havoc. Then suddenly, it didn't seem to matter and YUM! signed a landmark deal with Immokalee.
The triumph of those seemingly powerless agricultural laborers – aided by their student, activist, and celebrity allies — should inspire the fast-food workers now fighting for a decent life. They can win, too. And when they do, all the dire bleating of YUM! and McDonald's and the National Restaurant Association will evaporate faster than grease on a griddle.
Screenshot: World Food Programme