Analysis: How Clinton Video Was Designed Face By Face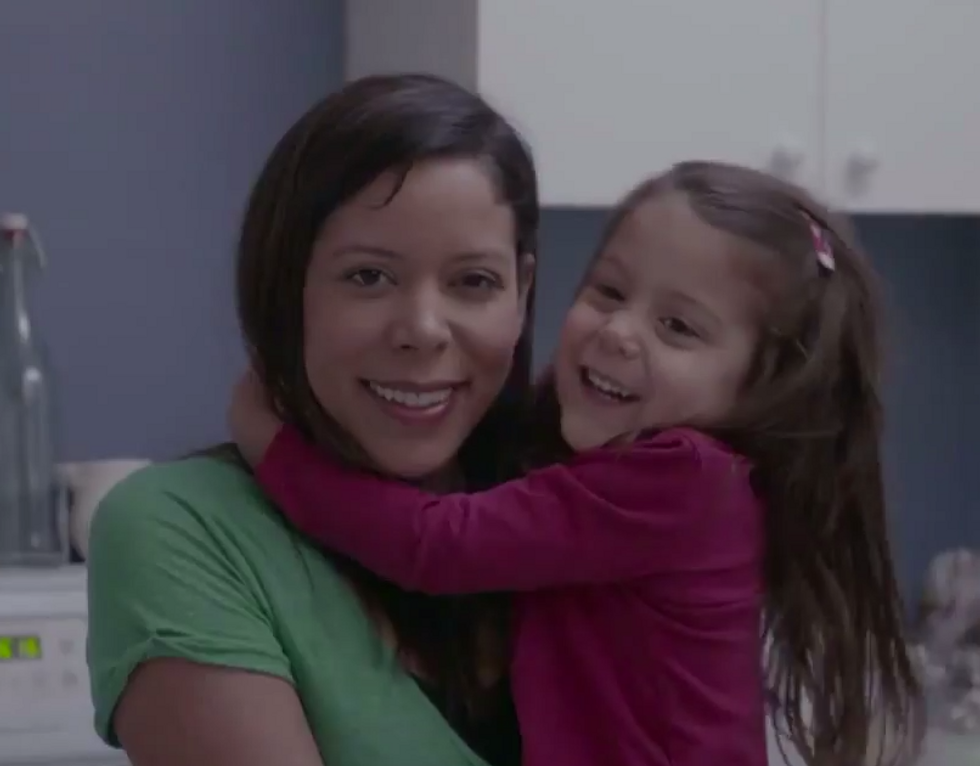 By David Lightman, McClatchy Washington Bureau (TNS)
WASHINGTON — Hillary Rodham Clinton can be a strong presidential candidate only if she gets broad, enthusiastic support from a new generation of voters. And that may be tough.
She's the far-ahead front-runner for the Democratic nomination and may well coast to the party's convention in 2016. But without the backing of younger voters, particularly women, as well as independents and liberals, she faces trouble in the general election.
The former secretary of state's 2 minute, 18 second announcement video Sunday went right after those constituencies. It prominently featured a young mother, a woman in her 20s looking for work, an engaged same-sex couple and young children.
President Barack Obama eight years ago knew how to tap into that generation and its yen for younger, fresher politicians. He used social media as no national figure ever had before.
"Part of his appeal was ideological and part was generational," said Brad Coker, managing director of Mason-Dixon Polling & Research in Florida.
In many ways, Clinton faces the same kind of challenge that's tested Democratic frontrunners for decades. Democratic presidential candidates usually fall into one of two camps. There are the "inevitable" nominees who build support from the party establishment, notably labor unions, elected officials and big donors. Then there are the insurgents who are repelled by many of those same forces.
Clinton is more popular with women than men, but there's been evidence that younger women are not eagerly embracing her, or for that matter the Democratic party.
"Women under 30 tend to look for something new," said Coker.
They often didn't rally around the Democrats' efforts in 2014 U.S. Senate races to accuse Republicans of waging a "war on women."
Such tactics remain problematic. A Quinnipiac University poll released last week found that 42 percent of all women in swing state Colorado, where the war-on- woman strategy backfired, found Clinton trustworthy.
One bright note for Clinton: She did better among women in the poll's Iowa findings. The nation's first caucus state is far more familiar with her, and she plans to make to her first campaign stop this week.
Even there, though, recent news was not all positive. Quinnipiac's March 29-April 7 poll found her favorability among all voters in Iowa has "dropped significantly."
Clinton will find in Iowa and elsewhere another hurdle: convincing Democratic liberals.
One potential pitfall will be her vote in the Senate in 2002 to support the war in Iraq.
It likely hurt her in 2008 against Barack Obama, who opposed the war. And former Rhode Island Gov. Lincoln Chafee is thinking of challenging her for the nomination in part to remind Democrats of her pro-war vote. Chafee is not in he same category as Obama and unlikely to seriously contest for the nomination, but raising the issue on a debate stage could rekindle liberal doubts about Clinton.
So far, other potential challengers have been careful not to sharply criticize Clinton, and have gained little political traction.
By going too far left, though, Clinton risks alienating independent voters she many need in some primaries, where they can vote Democratic, as well as the general election.
Should no serious Democratic challenger emerge, and the skeptics remain unconvinced, the danger for Clinton is that she wins almost by default, a too-common occurrence with Democratic front-runners.
Former Vice President Walter Mondale in 1983 and 1984 sewed up almost every Democratic establishment figure, only to have barely-known Sen. Gary Hart of Colorado suddenly emerge as a challenger.
The left, independents and younger voters all hungered for someone new and out of the usual box, and eight days after Mondale won Iowa, Hart buried him in the New Hampshire primary. Mondale eventually won the nomination, but as a weakened candidate.
The blueprint for Clinton could be her husband. As Bill Clinton sought the 1992 nomination, liberals rallied around Sen. Paul Tsongas of Massachusetts or Jerry Brown, the once and future California governor.
Clinton strategists figured Brown and Tsongas lacked the broad support to mount a strong challenge, and they were right. As the primary season ended, Clinton strengthened his appeal to independents by slamming hip-hop artist Sister Souljah.
A month later, the 45-year-old Clinton picked Al Gore, then 43, as his running mate. The bid for younger voters helped make his campaign all about a new generation bent on improving a rickety economy.
Clinton, 67, won't have that advantage. Liberals are unenthusiastic, and independents are skeptical. Under-30 voters were in elementary school when her husband won the White House.
Her big advantage as she starts this journey: "There's a bloc of voters looking for an anti-Clinton candidate, and just can't find one," Coker said.
(c)2015 McClatchy Washington Bureau, Distributed by Tribune Content Agency, LLC
Image: Screenshot via YouTube/Hillary Clinton