Analysis: Iowa Welcome Mat Awaits Christie, But Not Jersey Swagger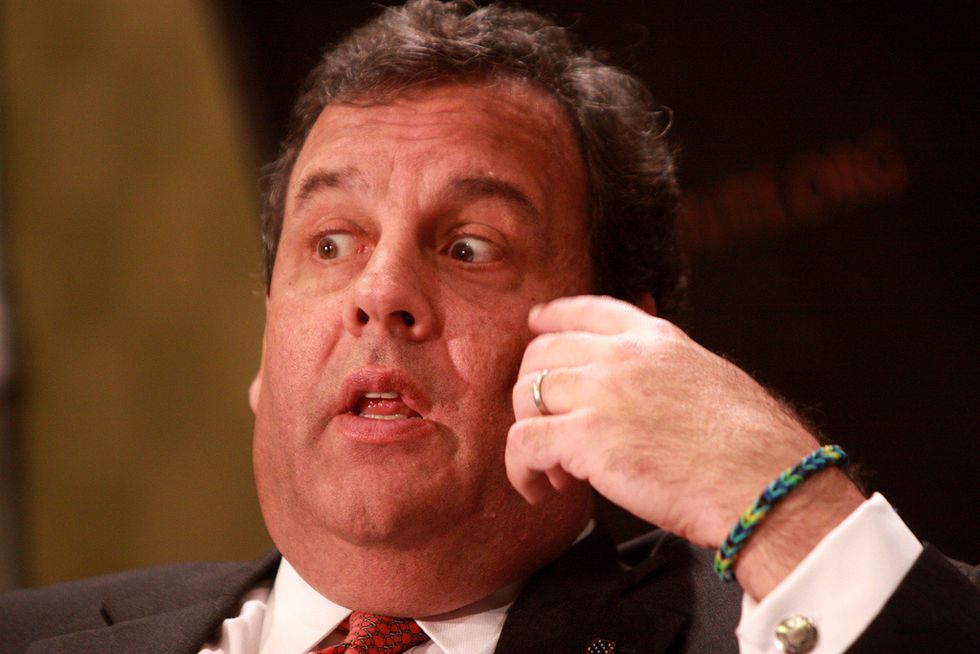 By Mark Z. Barabak, Los Angeles Times
DES MOINES, Iowa — As the Chris Christie Mystery Tour continues, he may want to swing by Iowa, where a rare welcome mat awaits the embattled governor of New Jersey.
Christie, chairman of the Republican Governors Association, has been plying the party fundraising circuit, raising cash, if not his political profile, ahead of a possible 2016 presidential bid. The problem is the George Washington Bridge scandal back home, which has made Christie, for now at least, the political equivalent of plutonium: a possible danger if you get too close.
That has resulted in the oddly furtive nature of Christie's recent travels, a cavalcade of closed-door fundraisers, jealously guarded schedules and candidates — including the beneficiaries of Christie's money-gathering efforts — conspicuously keeping their distance.
But here in Iowa, fellow Republican Governor Terry Branstad is glad to share a stage with Christie.
"Any Republican governor that comes here, I will welcome them," Branstad, who is seeking a record sixth term in November, said in an interview Thursday.
He said there was no reason for Christie to give up his chairmanship of the governor's association, as some have suggested.
"He's been a good fundraiser," said Branstad, a former head of the group. "Unless there's more that I'm not aware of, I see no reason why he should do that."
Branstad did, however, offer some advice, which carries the weight of the most powerful and important Republican in the state that will host the first balloting of the 2016 presidential campaign: If Christie hopes to do well here, he needs to dial back some of the Jersey attitude.
The advice, from one who has been waging and winning campaigns in Iowa for nearly four decades, should be no surprise. Even before the bridge scandal, one of the big questions surrounding a Christie candidacy was how the famously pugilistic governor would play among the extravagantly polite voters of the first caucus state.
"I think he's a real good retail politician and I think he handles town hall meetings really well," Branstad said. But, he added, "Wouldn't hurt to be a little more humble. Iowans really like their leaders to be hard-working and humble."
Branstad has no plans to endorse a candidate for president, especially this early — "I want to be a good host; I want all the candidates to feel welcome in Iowa" — but he made his preference clear: He would like to see a governor lead the party into the next presidential election. Mentioned, unbidden, were Texas' Rick Perry, Louisiana's Bobby Jindal and Wisconsin's Scott Walker.
"They have executive experience," Branstad said. "Look at the disaster we have now. We have a senator" — President Barack Obama, who secured the White House in his first Senate term — "who has never had executive experience and never run anything [now] running the country. And that's the reason why we're in trouble."
A small thumb on the scale, perhaps, but it could weigh against Senators Rand Paul of Kentucky and Ted Cruz of Texas, freshman Republicans eyeing a White House bid. Cruz, who plans to pay a fourth visit next month, has already generated considerable buzz among Iowa GOP activists.
Photo: Gage Skidmore via Flickr