Andrew Getty May Have Died Of Natural Causes Or Accident, Officials Says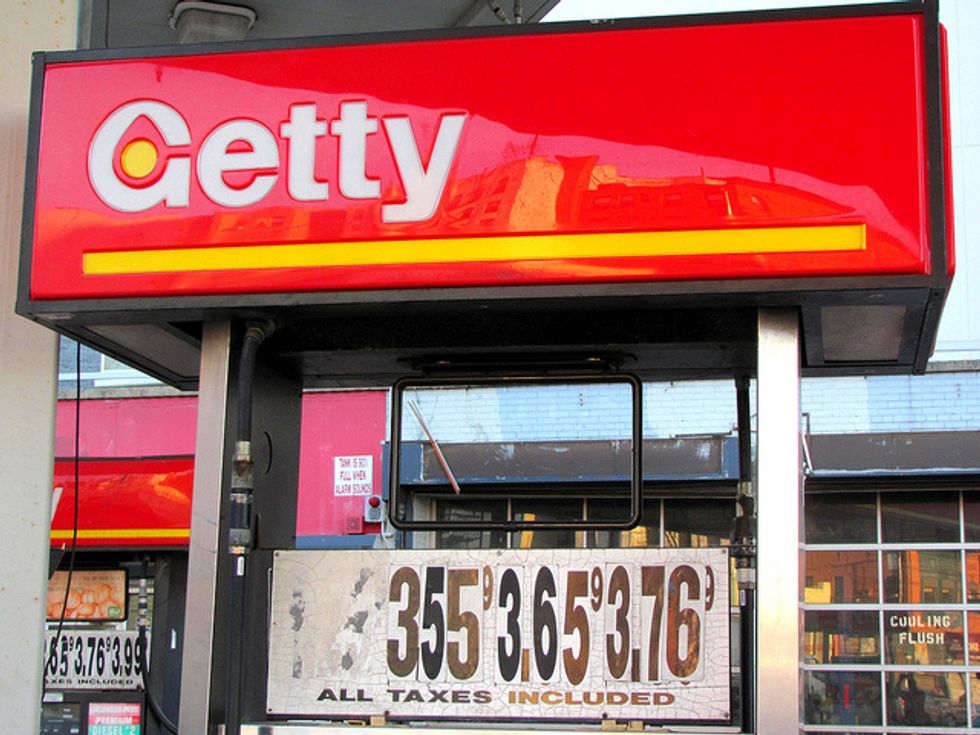 By Matt Hamilton, Kate Mather, Javier Panzar and Richard Winton, Los Angeles Times (TNS)
LOS ANGELES — Andrew Getty, an heir to the Getty oil fortune, appears to have died of natural causes or an accident inside his Hollywood Hills estate, a coroner's official said.
A time of death has not been determined, but a preliminary investigation suggests foul play was not involved, authorities said. A security hold — a directive from detectives to the coroner's office not to publicly disclose details about a case — has been placed on Getty's coroner's file.
A law enforcement source told The Times that Getty was found naked from the waist down in the bathroom of his Hollywood Hills estate Tuesday and appeared to have suffered from some type of blunt-force trauma. It's unclear whether the injury was caused by a fall or something else.
LAPD Commander Andrew Smith, a department spokesman, cautioned that it was still "very, very early in the investigation" but said that based on initial observations, "this does not appear immediately to be a criminal act."
LA County Coroner's office spokesman Ed Winter said he appeared to have died of natural causes or an accident.
In San Francisco, Ann and Gordon Getty confirmed their son's death in a statement in which they asked for privacy during an "extremely difficult time."
Police and coroner's officials have yet to release the name of the man whose body was found Tuesday afternoon at the gated, three-story villa on Montcalm Avenue.
Inside, investigators recovered prescription medication and learned that the man had not been feeling well in recent months, Winter said. A physician's appointment was scheduled for Wednesday.
The LAPD's elite Robbery-Homicide Division detectives are handling the case because of its high-profile nature.
A woman who was described as a friend of Getty's discovered the body and called 911 about 2:18 p.m., officials said. She was escorted from the home by police, who said she is cooperating with detectives as a witness.
A law enforcement source familiar with the investigation said there were no immediate indications the woman was involved in Andrew Getty's death.
Just two weeks ago, Getty had sought a restraining order against a woman, according to court records. His attorney declined to comment.
Andrew Getty, 47, was the grandson of oil baron J. Paul Getty and part of the Getty trust.
He is one of four sons of Ann and Gordon P. Getty, one of J. Paul Getty's three sons.
Getty's death is the latest misfortune to befall the wealthy family.
J. Paul Getty's fifth son — the only child he had with his fifth wife — died of a brain tumor in 1958 at age 12, and another son died of a suspected suicide in 1973.
That same year, J. Paul Getty III — Andrew Getty's cousin — was kidnapped in Italy and held for ransom for more than five months.
The 16-year-old was released after the family, which had been sent the boy's severed right ear, paid the kidnappers $2.8 million.
Gordon Getty in 1999 confirmed that he had a second family living in Los Angeles, news that came to light after the three daughters born of another woman filed court documents requesting that their last name be changed to "Getty."
The revelation that the well-known composer and philanthropist had a second family — while remaining married to his current wife, Ann — became tabloid fodder, but it was something of an open secret in elite social circles.
The home where Andrew Getty was found dead had a storied history. The 70-year-old villa, which he purchased in 1996, was previously owned by three-time Oscar-winning film composer Miklos Rozsa.
Photo: rocor via Flickr