Another Cohen Bombshell? Mysterious Payment To Tech Firm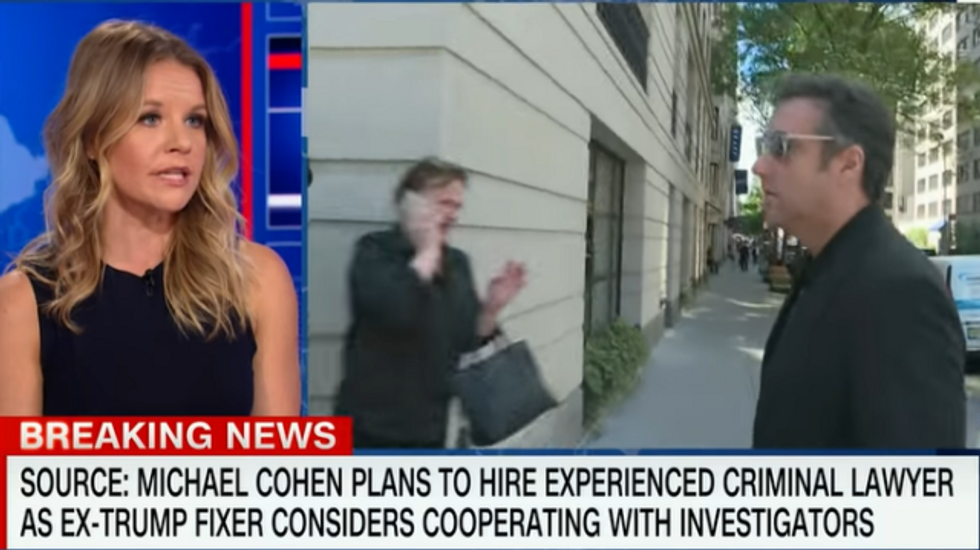 Reprinted with permission from AlterNet.
Buried in the details of charges Michael Cohen pleaded guilty to on Tuesday is a mysterious claim — and potential bombshell — that went largely overlooked in the original reporting of his conviction. Cohen's admission that he violated campaign finance law at the direction of President Donald Trump — then just a candidate — by making hush money payments to silence women who said they had had affairs with Trump drew the most attention. Cohen made those payments and was eventually reimbursed — transactions that allegedly constitute crimes and were not properly reported.
But in addition to the payouts to the women, there was another large sum for which Cohen was later reimbursed, according to the court documents:
The $50,000 represented a claimed payment for "tech services," which in fact related to work COHEN had solicited from a technology company during and in connection with the campaign.
The document gives no more information about this payment, but the language suggests investigators may know more details about it — including the technology company in question — that they have not yet revealed.
CNBC reported this detail Wednesday night, though other outlets had mentioned it previously.
The payment certainly raises more question than it answers. It's clear why Trump and Cohen would have wanted to use underhanded payments to silence women who allegedly had affairs with Trump — the whole point was to keep the news a secret. But why would they use the same method to pay for a technology company's services during the campaign? As long as the services were above board, this would be a legitimate campaign expense.
CNBC notes that Cohen's lawyer Lanny Davis has made intriguing remarks that may point to an answer. Cohen, Davis told MSNBC's Rachel Maddow on Tuesday night, may have "knowledge about the computer crime of hacking and whether or not Mr. Trump knew ahead of time about that crime and even cheered it on."
If Cohen had participated in covering up Trump's involvement in the hacking that disrupted the 2016 campaign, this fact would be explosive.
Alternatively, the payment could relate to Cambridge Analytica, the data firm that Trump's campaign employed that recently shuttered in the wake of a massive data breach scandal. However, that firm was hired on the books, so it's not clear why an additional $50,000 payment would have been kept hidden.
Cody Fenwick is a reporter and editor. Follow him on Twitter @codytfenwick.