Mastriano And Other Trumpists Flock To Anti-Semitic Conspiracy Conference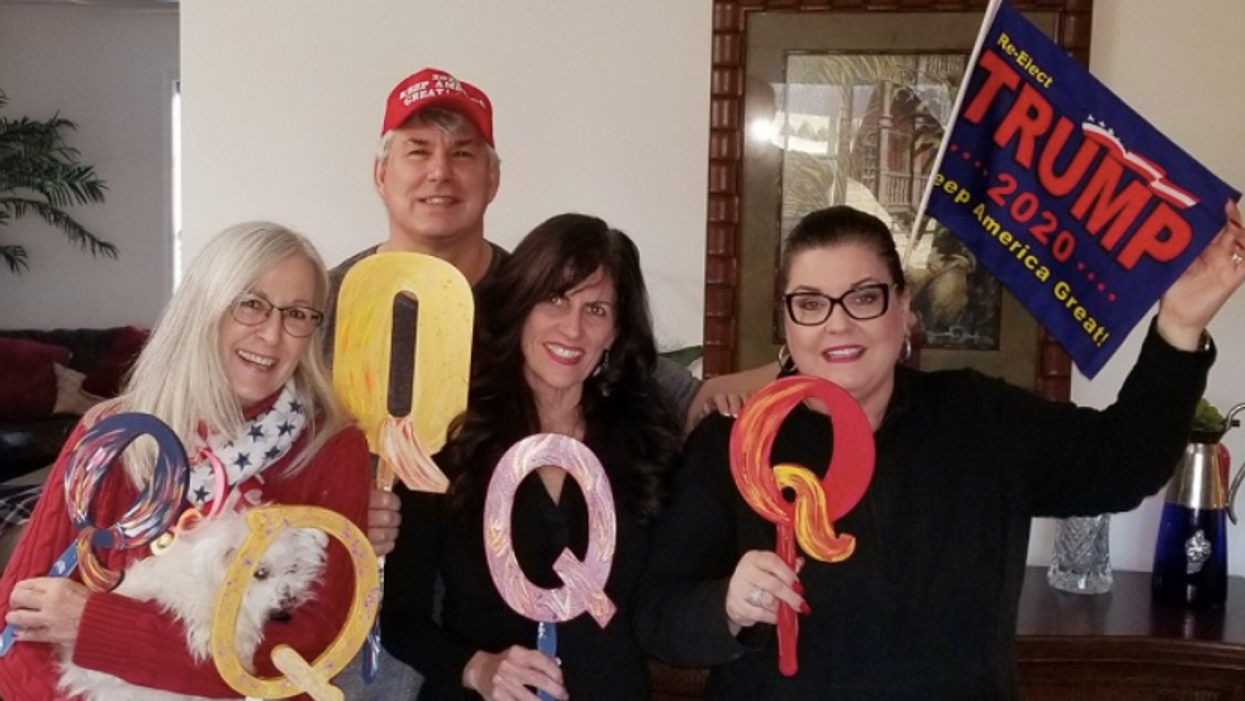 Twitter
Numerous Republicans, including Pennsylvania gubernatorial contender Doug Mastriano, are scheduled to speak at a conference hosted by podcast hosts and QAnon conspiracy theorists Allen and Francine Fosdick. The Fosdicks have promoted conspiracy theories alleging Jewish people, led by the Rothchilds, have been manipulating events such as wildfires through "space weather" and lasers; aim to subjugate the human race; and have evil "bloodlines" with other prominent Jewish people.
Allen and Francine Fosdick host the online program Up Front In The Prophetic. The Fosdicks have pushed numerous conspiracy theories over the years, including repeatedly promoting QAnon. Their website currently features numerous links promoting Pizzagate, the conspiracy theory that prominent Democrats have trafficked children through a Washington, D.C., restaurant.
The Fosdicks announced that they are hosting a conference on April 22-23 in Gettysburg, Pennsylvania, featuring "conservative leaders and upcoming representatives that put America First." The list of scheduled speakers include Mastriano, who is also a conservative commentator, state senator, and QAnon supporter; Pennsylvania lieutenant governor candidate Teddy Daniels; Pennsylvania U.S. Senate candidate Kathy Barnette; commentator and former Trump lawyer Jenna Ellis; Trump spokesperson Liz Harrington; and Maryland delegate and QAnon-supporting gubernatorial candidate Dan Cox.
Right Wing Watch previously reported on the scheduled attendance of Republican officials at the event and noted that Mastriano "has made multiple appearances on the Fosdicks' program and even met with them in his office."
In 2021, Mastriano and Philadelphia County Court of Common Pleas Judge Paula Patrick were scheduled to attend the 2021 version of the conference but both did not attend after media attention. Mastriano's gubernatorial website currently shows the 2022 conference on his list of upcoming events.
Media Matters additionally found that the Fosdicks have frequently promoted conspiracy theories involving the Rothschilds manipulating events for global domination. Such claims have long been used as an anti-Semitic cudgel against Jewish people to claim they are secretly controlling or engineering events for their benefit. Here are numerous examples from the Fosdicks' Facebook page:
The Fosdicks promoted the conspiracy theory that the Rothschilds were behind California wildfires through the use of "space weather" and lasers. (Georgia Republican Rep. Marjorie Taylor Greene infamously pushed a version of this conspiracy theory.) They posted a link to a now-removed YouTube video titled "Space Weather, Rothschild & Agenda 21" and quoted a line from the video's description, which stated: "PG&E is controlled by one of the world's richest families, the Rothschild's whose Agenda 21 goals seem to be coming along quite nicely with all of this 'accidental' destruction." During the video, the narrator stated: "Is it possible that these fires are not merely the result of a benevolent corporation that's merely incompetent, but rather one that's far more sinister? Space weather. Directed-energy weapons. Rewilding California when insurance companies will no longer insure because the risk is too high. People are beginning to ask the right questions."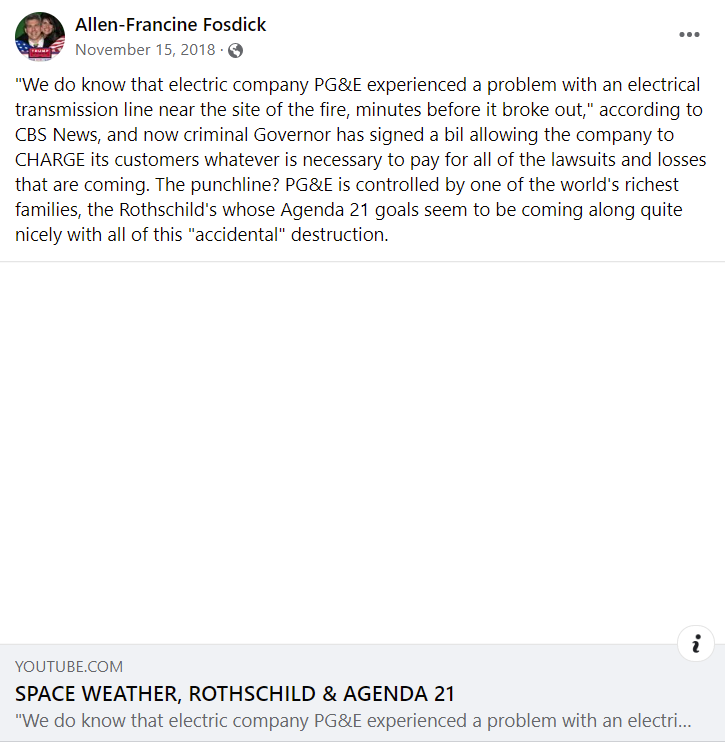 cloudfront.mediamatters.org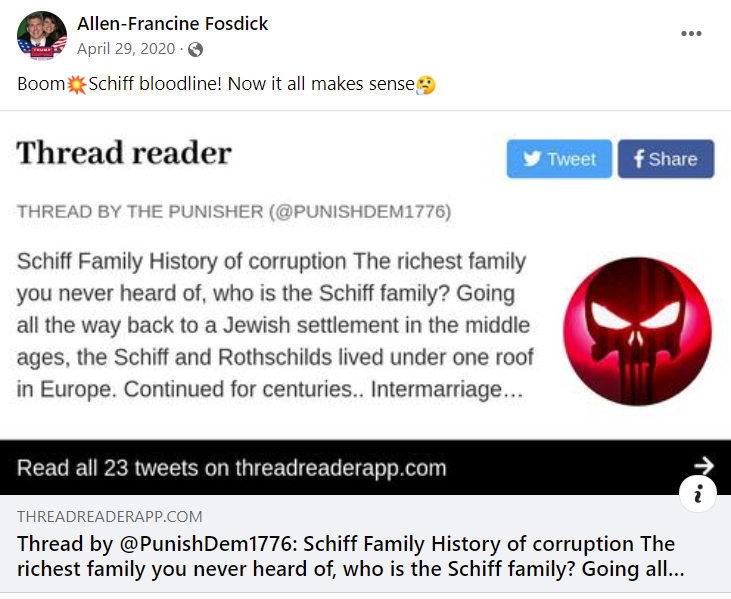 cloudfront.mediamatters.org