Appeals Panel Rules Trump Accountants Must Provide Tax Returns To Grand Jury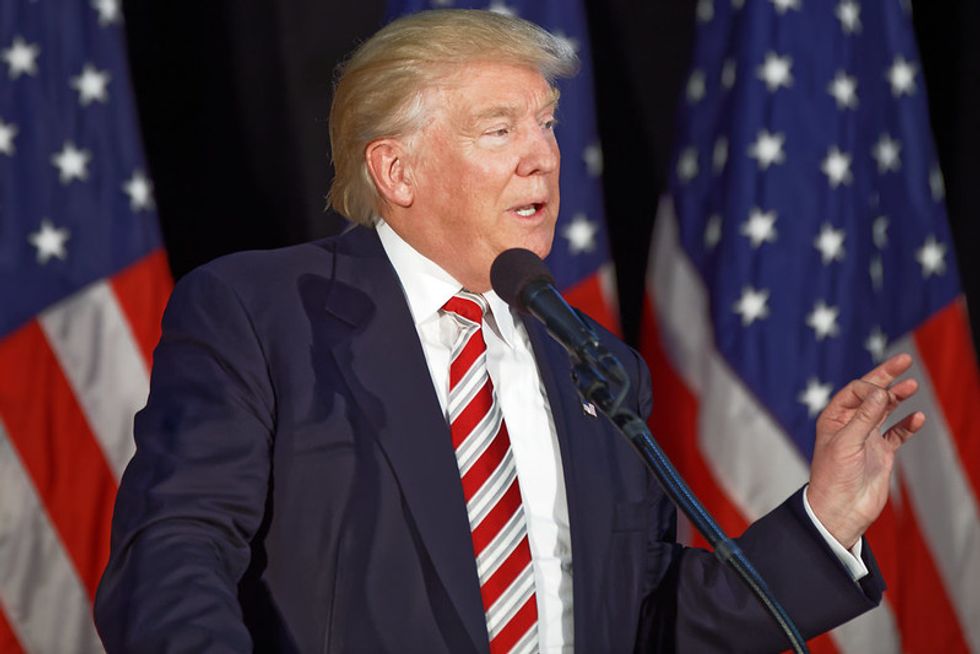 Donald Trump's accounting firm must turn over Trump's tax returns to a grand jury in New York investigating hush money payments he made to two women ahead of the 2016 election, a federal appeals court ruled Monday.
The three-judge panel on the Second Circuit of Appeals unanimously ruled that Trump is not immune to criminal investigation, as Trump's lawyers argued, and said that Trump's accounting firm, Mazars, must hand over his tax returns to the grand jury.
The grand jury was convened by Manhattan District Attorney Cy Vance, who subpoenaed Trump's tax returns as part of an investigation into the hush money payments.
Trump is all but certain to appeal the ruling to the Supreme Court.
However it's unclear whether the Supreme Court will hear his appeal. If the Court chooses not to hear Trump's argument, the appeals court ruling will stand and Mazars will have to turn over the tax returns.
Last month, a federal appeals court in Washington, D.C., also ruled that Trump's accounting firm must turn over his tax returns to the House Oversight Committee, which is also investigating Trump's finances.
That ruling was 2-1, with Trump-appointed judge Neomi Rao siding with Trump in a dissent that relied little on the law and instead on Trump's reasoning.
Trump's payments to adult film actress Stormy Daniels and former Playboy model Karen McDougal are at the heart of the grand jury investigation. Both women claim to have had sexual relationships with Trump and say they were paid not to talk about those alleged affairs in the run-up to the 2016 election, when the revelations might have hurt Trump's campaign.
Trump's former lawyer and longtime "fixer," Michael Cohen, pleaded guilty in August 2018 to campaign finance violations in connection with those payments, which he helped facilitate.
Trump repeatedly denied the payments for several months, claiming he knew nothing about them. However, audio recordings later showed him coordinating the payments with Cohen. Trump later changed his story, saying he had known about the payments only later on and had reimbursed Cohen fully.
Unlike all other modern presidents, Trump has patently refused to release his tax returns, claiming they are under audit. Democrats have tried to force his accounting firm to turn over the documents, which they say could yield important information on a number of concerns, including how Trump has profited personally off the presidency.
Published with permission of The American Independent.