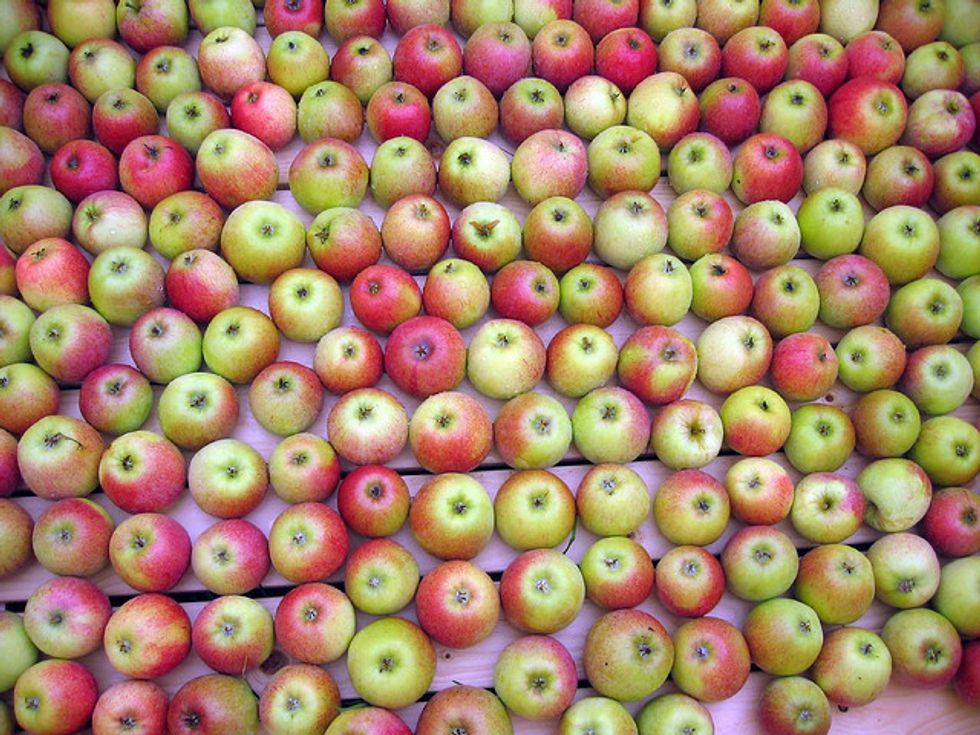 It's been said that an apple a day keeps the doctor away, and for good reason. Apples are low in fat, have fiber and lots of nutrients, and they're a delicious alternative to eating processed sugar and carbohydrates.  As a fruit in our culture, apples and apple products like juices are omnipresent. The good news for apple lovers is that apples are undergoing a surge not only in popularity, but in diversity, and anyone who has grown tired of apples needs to head to a local orchard or  farmer's market and check out the variety now available to us.
In a Q&A with Salon, author of Apples of Uncommon Character: Heirlooms, Modern Classics, and Little-Known Wonders Rowan Jacobsen answers our most gnawing questions about apples. Jacobsen explains how a few varieties like Delicious, Macintosh, and Granny Smith became the standards. He also discusses the effects of climate change on apples, experimentation with new varieties, whether or not we'll be seeing GMO (genetically modified) apples in the future, and where are the best places to kick your taste buds up a notch.
For the DIY crowd, orchards in apple-growing parts of the country like the northeast and northwest have days set aside when you can come and pick your own. Many orchards also sell apple products like juice, cider, applesauce, dried apples, and of course pies; others also provide lessons on the best apple recipes.
Photo: Pål Alvsaker via Flickr