Are Independent Booksellers Replacing Big-Box Retailers?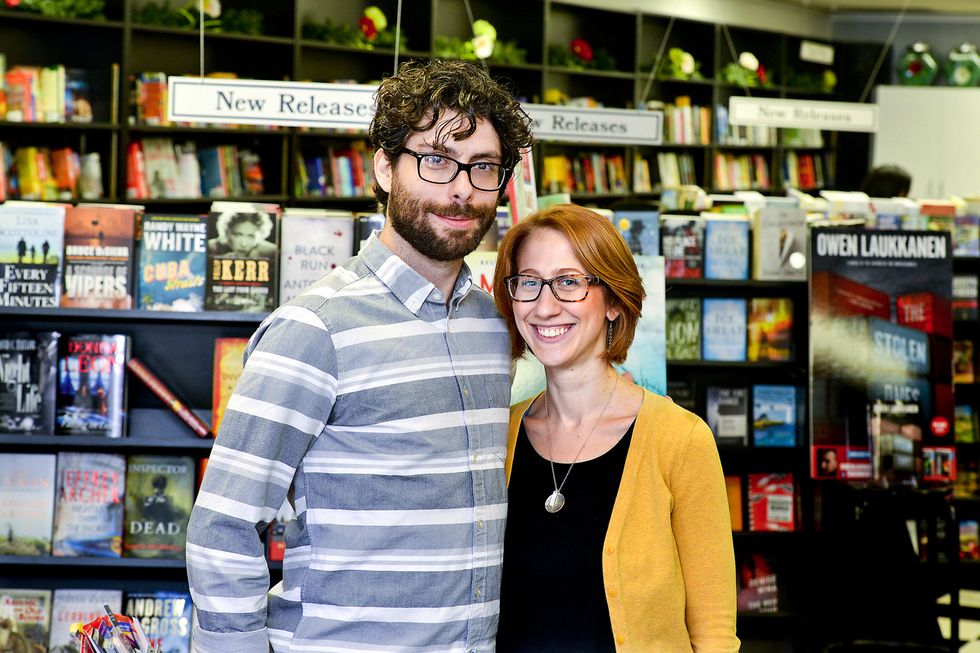 By Deborah M. Todd, Pittsburgh Post-Gazette (TNS)
PITTSBURGH — At the time Dan Iddings opened the doors of Classic Lines Bookstore in Pittsburgh's Squirrel Hill neighborhood last year, his greatest fear was that the technologies that ate up some of his largest competitors would swallow his business whole.
"I had this fear that I would be the Amazon showroom — that people would look at our selection of products, then go buy them on Amazon," he said.
Six months in, Iddings said he has seen his share of comparison shoppers, but they're far outnumbered by customers seeking literary refuge following the 2009 loss of the neighborhood Barnes & Noble bookstore.
"People understand that there's only one way to keep a bookstore in the neighborhood — that's to buy the books," he said.
The digitization of literature and Amazon-ification of book sales that rattled the publishing industry in the mid-2000s has settled into a moment of stability for independent bookstores primed and ready to fill voids left by the 2011 bankruptcy of Borders books and the closings of several Barnes & Noble locations in the area.
Borders — the second largest bookseller in the nation at the time of its demise — pointed to Web-based retail and a shift toward digital downloads as primary causes for its bankruptcy and subsequent liquidation of more than 400 stores. The Michigan company, which outsourced its online sales to Amazon.com in 2001 before suspending that deal in favor of its own website in 2008, also cited a failure to respond quickly to market changes. In October 2011, Barnes & Noble, the nation's largest bookseller, took over Borders' brand name and website in a $13.9 million deal.
In Pittsburgh — where the loss of Borders stores came painfully close to Barnes & Noble closures — independent bookstores that had survived years in the shadows of the giants became bastions of familiarity for bookworms seeking new haunts to call their own.
They also became windows of opportunity for bibliophiles with lifelong dreams of opening their own stores.
Iddings noted that three community bookstores had closed around the time that Barnes & Noble entered Squirrel Hill, but he pointed out that his store and used bookseller Amazing Books have popped up in the neighborhood in the last two years.
Squirrel Hill isn't alone.
The suburb of Sewickley's Penguin Bookshop, which has been a community institution since 1929, was sold to community resident Susan Hans O'Conner last year, and Mystery Lover's Bookshop in the suburb of Oakmont was recently purchased by hometown native Natalie Sacco and her husband, Trevor Thomas.
Sacco, who grew up blocks away from the store, said she heard it was up for sale around Christmas and immediately devised a plan to transplant her family from Cleveland to get into the business of books.
After connecting with owner Laurie Stephens, a deal for an undisclosed figure ("Much less than what it's worth!" interjected Stephens with a chuckle) was struck.
Sacco said not much at the Mystery Lover's Bookshop will change physically.
The checkerboard linoleum floors and the red table and chair set will stay. The emphasis on mystery, live readings by authors and the section carved out for Pittsburgh authors have been grandfathered in.
The biggest changes will come in the form of new graphic novels and titles by small independent publishers, a revamped website, an extended social media presence and possibly a section selling vinyl albums.
And the couple is hoping to double down on offerings such as community events, book clubs and other opportunities to team up with other local small business owners.
Pablo Fierro and Amanda Johnson, members of the group that owns the Big Idea Cooperative Bookstore and Cafe in the Pittsburgh neighborhood of Bloomfield, said capitalizing off of independent bookstores' reputations as community meeting spaces has been one of their store's greatest advantages.
Billed as a space for "multicultural, women-positive, queer-positive, class-conscious, anti-militaristic" literature among other things, Johnson said the space regularly hosts events for groups tied to alternative political movements or fringe causes.
It's that sense of community — the idea that an individual can find his or her people among aisles of mysteries and biographies — that would have been the greatest loss if predictions of the printed book's demise had unfolded the way some predicted, said Thomas.
"You don't really understand until it's gone," he said. "Just like independent record stores, you're not just buying records. You're there to exchange ideas with other people, have conversations. It's those ideas that spark an interest in certain other things and if you don't have a place to exchange those ideas who knows what you've lost."
If a digital takeover of books and the independent bookstore is coming, Iddings said it's far from imminent.
"I don't have to worry about that because I won't be here that long. And I plan to be here a long time," he said with a hearty laugh.
Photo: Robin Rombach via Pittsburgh Post-Gazette/TNS