Are Insurers Prepared For Self-Driving Cars?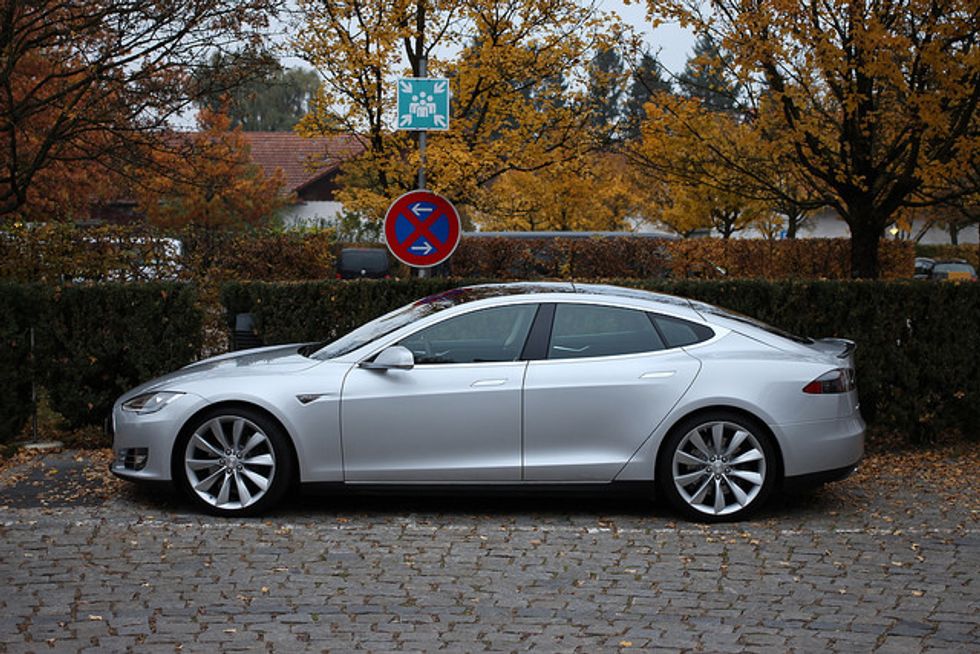 By Greg Gardner, Detroit Free Press (TNS)
DETROIT — Auto insurers are unprepared for the changes self-driving vehicles will create for their business and most don't think the technology will have a significant impact for at least a decade, according to a study released Wednesday by consulting firm KPMG.
The survey asked executives of insurance companies with about $85 billion of auto insurance premiums a series of questions designed to measure their knowledge and opinions of autonomous transportation.
Among the findings: more than four out of five (84 percent) insurance companies don't think driverless vehicles will have a significant impact on their business until 2025.
Google is testing a fleet of 100 autonomous cars around its northern California headquarters. Audi and Delphi Automotive have teamed up on a self-driving car that completed a cross-country trip earlier this year. Tesla Motors is rolling out a software update that will enable its Model S to drive autonomously from San Francisco to Seattle.
Cadillac is planning to introduce an advanced system it calls Super Cruise on a 2017 model that will take over the steering, acceleration and braking in highway driving. Toyota plans to offer crash-avoidance technology in all Toyota and Lexus models by 2017.
"The disruption of autonomous vehicles to the automotive ecosystem will be profound, and the change will happen faster than most in the insurance industry think," said Jerry Albright, a leader of KPMG's actuarial and insurance risk practice. "To remain relevant in the future, insurers must evaluate their exposure and make necessary adjustments to their business models, corporate strategy, and operations."
How quickly consumers will embrace self-driving vehicles and how much they will cost remain unclear for the near future. But most of the technology that enables autonomy was created to improve safety, such as lane-departure alerts, cruise control and collision-avoidance sensors.
Most of the insurance executives did acknowledge they need to learn more about the technology and its impact on insurance underwriting. For example, one possible channel for self-driving cars could be through taxi-like fleets where consumers purchase the service by number of trips or by miles.
So individual consumers may be driving less in their own vehicles, but more in shared transportation networks.
Advocates of self-driving cars say safety will be their primary selling point as the software and sensors that control them are refined.
"The share of the personal auto insurance sector will likely continue to shrink as the potential liability of the software developer and manufacturer increases," said Alex Bell, managing director of KPMG's CIO advisory group. "At the same time, losses covered by product liability policies are likely to increase given that the sophisticated technology that underpins autonomous vehicles will also need to be insured."
Earlier this year, the Insurance Information Institute released a study that acknowledged the likely impact of autonomous vehicles.
"There will still be a need for liability coverage, but over time the coverage could change, as manufacturers and suppliers and possibly even municipalities are called upon to take responsibility for what went wrong," the Insurance Information Institute study stated.
During the transition to wholly autonomous driving, insurers may rely more on telematics devices, known as "black boxes," that monitor driver activity. Some drivers may object to them based on concerns about privacy.
The institute also warned that autonomous vehicle may reduce the number of accidents, but the cost of replacing damaged parts "is likely to increase because of the complexity of the components."
But KPMG says the combination of fewer cars on the road and consumers driving less in their own vehicles will raise expectations of lower premiums.
"Assuming consumers demand lower premiums to reflect fewer accidents, there is the possibility of frenzied competition," said Joe Schneider, director of KPMG corporate finance practice.
Photo: Google is testing Tesla's Model S as an autonomous vehicle. Maurizio Pesce via Flickr