Are Pence And Haley Plotting To Dump Trump?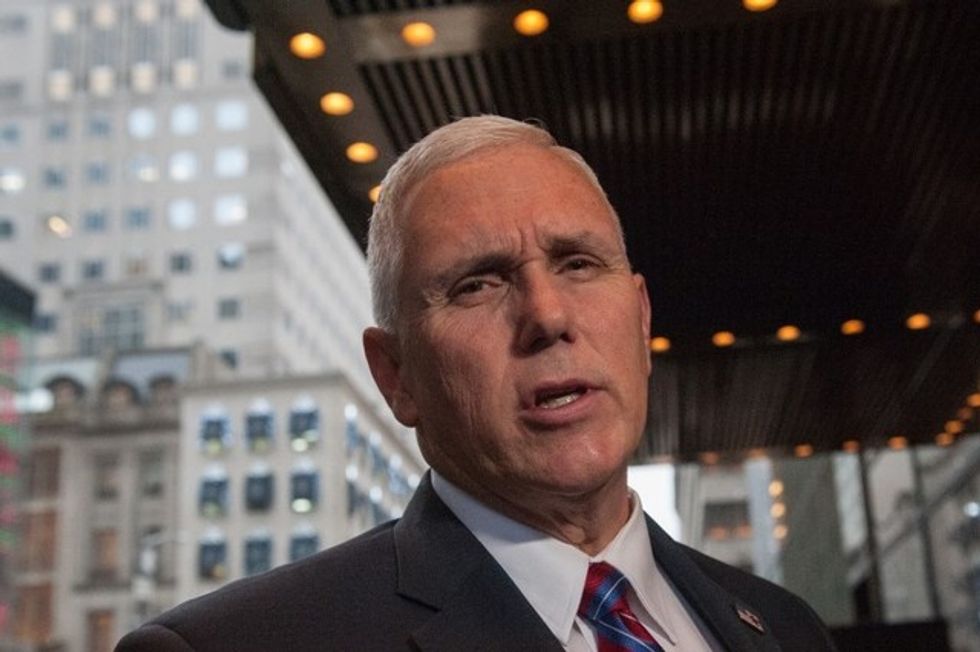 As President Donald Trump has found himself at odds with both Vice President Mike Pence and Ambassador to the United Nationa Nikki Haley, rumors of a potential pairing of the two on a future presidential ticket may be fueling tensions in the White House.
Jordan Fabian, a correspondent for The Hill, wrote Wednesday night: "[Some] say anyone suggesting that Pence, Haley and their subordinates are plotting a political future together are simply trying to cause problems and divide Trump from Haley."
But hints about such a pairing, despite official denials, have been emerging.
On Tuesday, the New York Times reported: "Republicans close to the White House whisper about the prospect of an alliance between Ms. Haley and Vice President Mike Pence, possibly to run as a ticket in 2020."
Challenging a sitting member of your own party is a risky move, but it has happened in the past. If Haley and Pence are considering it, though, it may well be a contingency plan. Were Trump to run into serious legal trouble, resign, or be impeached before the 2020 election, the duo may be prepared to take the GOP's mantle — just in case.
The plan could also work even if Trump makes it through two full terms — the Pence/Haley or Haley/Pence ticket could be coming your way in 2024.
The Times reports, though, that Trump is wary of Haley's ambition. The ambassador publicly feuded with the White House this week over her comments Sunday that new sanctions would be forthcoming against Russia. The administration backed off any such plans, and officials tried to say Haley was "confused."
Trump also was reportedly unhappy with Pence recently when he learned the vice president wanted to hire Jon Lerner, a Haley aide. Lerner had previously campaigned against Trump, which the president finds unacceptable.
Pence and Haley were once seen as two of Trump's most favored allies in his administration. But nothing lasts forever — especially when it comes to jobs and good standing in the Trump administration.
Cody Fenwick is a reporter and editor. Follow him on Twitter @codytfenwick.