Are We Better Off Today Than Four Years Ago? Hell, Yes.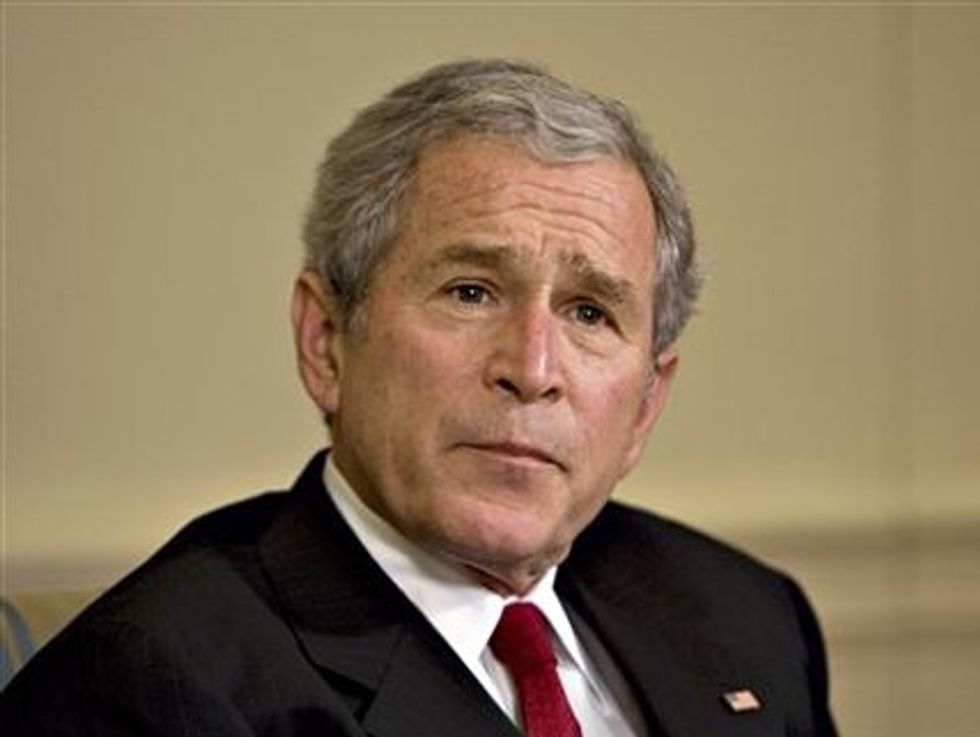 As the Democratic convention opens today in Charlotte, the question posed by Republican counter-programming sounds simple: "Are you better off than you were four years ago?" It isn't the right question and it is intended to swindle voters. But there is still a correct answer, which raises the subject Republicans prefer not to discuss in this election.
"Yes, we're better off — if only because George W. Bush is no longer president."
Four years ago, the U.S. economy was dropping rapidly with no bottom in sight, owing to the irresponsible and incompetent policies pursued by Bush. Most Americans – indeed, many people around the world – were deeply frightened by the financial crisis. We were losing 750,000 jobs a month and seemed to be sinking into a global depression. By February 2009, the Dow Jones Industrial Average had fallen to around 6500.
Today the economy is returning to growth, slowly but steadily. The stimulus and other Obama policies prevented far worse consequences that we might have faced without them, inadequate as they were to improve employment rapidly. Nevertheless, the U.S. economy has gained about four million jobs since Obama assumed office, while the Dow is around 13,000, or roughly double its three-year low.
America and the world still confront serious economic dangers — principally from the fiscal austerity that conservatives have imposed in Europe and would implement here – but we now have at least begun to emerge from the crisis.
To ask whether we are better off today is a misleading question, however. Given the economic conditions that Obama inherited – including a severe recession, a ruined banking system, and a burst housing bubble – there is no truthful economist who would predict that most households would be "better off" after only three years of recovery.
The more honest question is whether we are better off today than we would be if Bush – or Mitt Romney, who has offered his own critique of Obama's actions – had been in power during those years.
Again, the answer is plain. There is absolutely no reason to believe that Bush, a rigid, simplistic right-wing ideologue, would have been adequate to deal with the crisis. Having reluctantly gone along with the Troubled Assets Relief Program to bail out the big banks, would he have implemented any stimulus spending as the recession grew worse in 2009? What would he have done about the failing auto industry?
As for Mitt Romney, we know what he would have done – which is nothing —  because he has told us so. No stimulus and no assistance to the auto industry, which would have meant the loss of millions more jobs and a freefall into depression; more tax cuts and more cuts in public services, which would have also have meant more jobs lost by teachers, firefighters, and cops.
So are we better off today than we might have been? The answer should be obvious. But in comparing Obama and Romney there are different and more pressing questions. Which candidate has showed better judgment – and which candidate would handle a renewed crisis more capably? Those are the issues that the coming campaign must explore.