Arizona's GOP Attorney General Urges Federal Probe Of 'True the Vote'
@next2godwin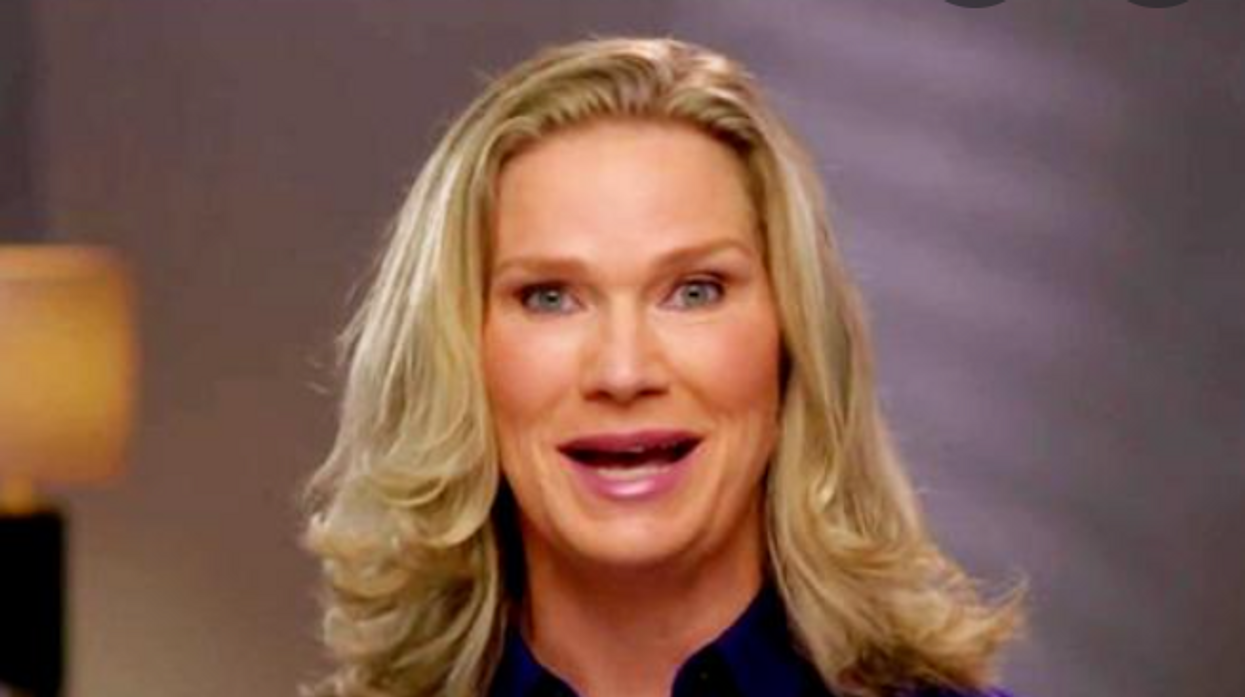 Arizona Attorney General Mark Brnovich, an election-denying Republican, has asked the IRS and FBI to look into the finances of the Texas-based non-profit behind election conspiracy movie 2000 Mules, True the Vote, for allegedly raising money off baseless allegations and outright lies about voter fraud in the 2020 elections.
Brnovich's office had asked True the Vote, led by Catherine Engelbrecht, a longtime election fraud conspiracy theorist, for data about some of its claims in convicted felon Dinesh D'Souza's election-denying film — particularly its unfounded allegations of fraudulent ballots and "stash houses" in Maricopa and Yuma counties — but never heard back from the group, according to the New York Times.
In the right-wing documentary, which multiple experts have thoroughly debunked, True the Vote touted geolocation data that showed hundreds of people around the country, called "mules," coordinating in illegal ballot stuffing for Democratic presidential candidate Joe Biden in 2020.
In a letter, dated Friday and reported on byPolitico and even Fox News, a staffer with the Special Investigations Section of Brnovich's office, Reginald Grigsby, assailed True the Vote for failing to report back to the attorney general's office with information to back its allegations of rampant voter fraud while falsely suggesting it had — saying it had given the state a hard drive — in fundraising communications.
"They indicate they have provided the information to law enforcement agencies; in our case they have not after promising to do so. Another law enforcement agency has also stated they have not provided them the information, informing them they had given the information to us," Grigsby wrote in the letter.
Grigsby urged the federal agencies to look into multiple questionable interactions with the group's leaders, Engelbrecht and Gregg Phillips, a former Texas official and 2000 Mules star, and suggested that an investigation might turn up evidence of financial wrongdoing, Politico noted in its report Friday.
"TTV has raised considerable sums of money alleging they had evidence of widespread voter fraud and their efforts would train the public to protect election integrity at the polls and to help protect all voters' rights," the letter said. "Given TTV's status as a nonprofit organization, it would appear that further review of its financials may be warranted," it added.
Engelbrecht and Phillips had three meetings with representatives of the attorney general's Special Investigations Section — on June 23, 2021, April 5, 2022, and June 1, 2022 — Grigsby noted, during which "Ms. Engelbrecht and Mr. Phillips stated they would provide us with the information to support their allegations."
"Not only is this patently false, TTV acknowledged via correspondence and during a meeting with them that they had not given us the information but that they would," Grigsby wrote.
Top Republicans, including former President Trump, have presented the movie as hard evidence that an overarching Democrat-orchestrated effort to rig the elections in multiple battleground states had cost Trump the victory in 2020.
The former president hosted a screening of 2000 Mules at his Mar-a-Lago resort, and in attendance were a number of big names in the Republican sphere, including Kenosha shooter Kyle Rittenhouse and disgraced conservative provocateur Michael Flynn.
"There's no way they can discount what is in this movie," Republican gubernatorial candidate Kari Lake told Newsmax in May. "It is in black and white."
True the Vote raised $7 million after Trump's defeat, promising to investigate and provide evidence of fraud in Counties in Georgia, Wisconsin, Arizona, and Pennsylvania, but never did, incurring lawsuits and accusations of deceit from Republican-leaning donors.
Despite not turning up any evidence of fraud in the 2020 elections, Engelbrecht has moved on to propagating the possibility of electoral wrongdoing in the upcoming midterm elections.