On Arkansas' Anti-Gay Law, And Other Ridiculous Headlines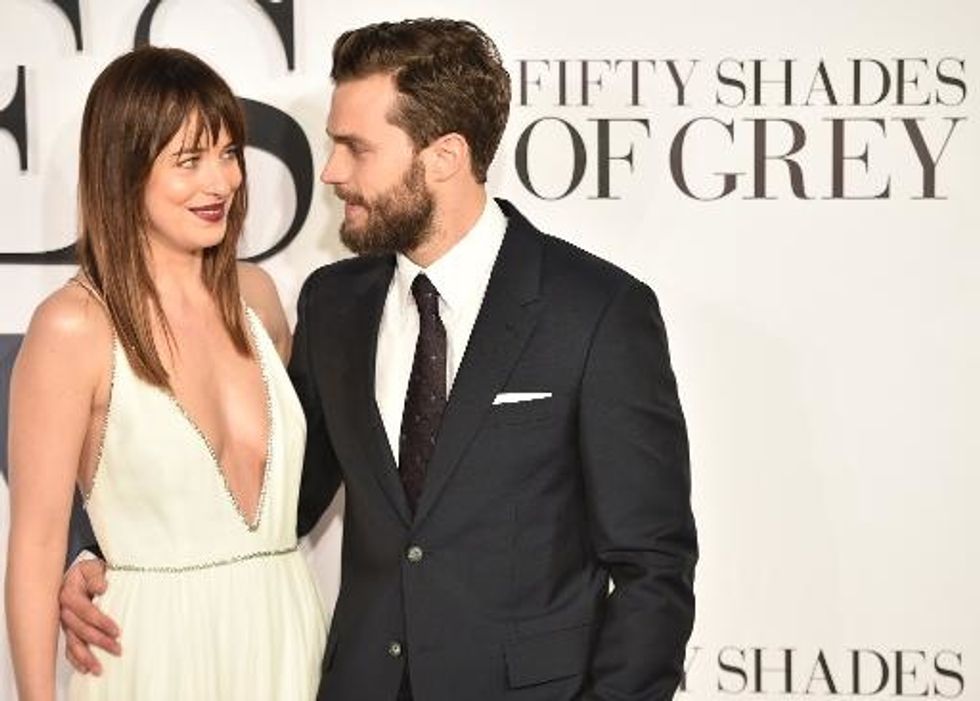 Housebound in an ice storm, the columnist finds himself distracted by online trivia and tempted to yell at the TV:
• Washington Post headline: "Williams undone by his gift for storytelling/Anchor's love of a good yarn played a role in his downfall."
Gee, you think? The bottom line is that there's a little Ted Baxter in every TV news personality. However, when everybody starts laughing, Brian, it's over.
• That said, you can always count on the high-end press for a fancy alibi. According to The New Yorker, many of our strongest memories could in reality be emotionally resonant illusions.
So it may not be strictly factual that I was driven out of the Rolling Stones after my weight topped 240.
"There are no Clydesdales in the Stones, mate," I recall Mick saying.
Maybe it was Herman's Hermits.
• "Who Was on the Business End of Bob Dylan Disses?" USA Today asks. Somebody gave Dylan a lifetime achievement award, and he spent 40 minutes kvetching about rivals real and imagined. Merle Haggard, for example, insists he's always been a big Dylan fan.
In the unlikely event I'm given a lifetime writing prize, I'm going to thank everybody, praise my wife and sit down, not rehash every slanging match I've ever had with an editor and read selections from my hate mail.
But if brutal honesty's the order of the day, I heard a worshipful review of Dylan's new album of Frank Sinatra ballads on NPR. The bad news is that they also played selections, which were uniformly awful — worse if you knew the originals. Dylan's a genius, but Sinatra's gift was of a different order entirely.
If Dylan wasn't so touchy, somebody might have told him.
• Cherchez les femmes. From a New York Times article describing the trial of Dominique Strauss-Kahn, the former IMF president once expected to become president of France:
"Mr. Strauss-Kahn testified during the trial that he was too busy trying to deal with the ailing global economy to join frequent orgies. He said he attended such affairs at most four times a year."
• Meanwhile, here in darkest Arkansas, "Land of Paradox," the two big news items last week were runaway sales for the ludicrous sex epic Fifty Shades of Grey and the state legislature passing a law saying bakery shops can refuse to sell wedding cakes to gay couples because it's in the Bible.
Of course, the Bible also forbids serving barbecued pork ribs, fried shrimp and crawfish. It's OK to sell your daughter into slavery, or to have your surly teenage son stoned to death, but two brides on a wedding cake?
Jehovah will smite you for that.
Is it also forbidden to sell gay people tires, or cut their hair? It's best to take no chances. All homosexuals reading this column are hereby commanded to stop. My salvation could depend upon it.
But one abomination at a time. News accounts described a Perryville legislator who spoke in favor of the gay discrimination bill shaking with emotion as she enumerated each sin encapsulated in the dread acronym LGBT. So I naturally wondered if she was among the enraptured swarm of Arkansas women flocking to the softcore S&M film down in Little Rock.
It wouldn't be a big surprise. One TV station reported that Arkansans bought more advance tickets than every state but one, which, given our small population, is really saying something. Exactly what, I'd rather not stipulate. Only that surveys show Bible Belt residents consume more pornography than other regions, and that Dave Barry's review of Fifty Shades of Grey is the funniest thing he's written.
(I'm free to share these opinions, incidentally, because my wife's idea of must-see cinema involves admirable women stricken with incurable diseases.)
That said, I can't muster outrage at Arkansas' foolish law. To flourish here, a lively sense of humor is a necessity. The law's purely symbolic and will have no practical effect. It exists not to hurt real people, but to appease the martyr complex of bumpkins frightened by too-fast social change they see on TV. Two days after the U.S. Supreme Court declares gay marriage a constitutional right, the panic will subside. Everybody will move on to the next damned thing as if all this had never happened.
• Finally, a correction: I apologize to readers for an erroneous Facebook post claiming to have played right field for the Boston Red Sox during the 70s and 80s under the pseudonym "Dwight Evans." It was never my intention to misappropriate Evans' fine legacy. The truth is that my throwing arm was never strong enough to patrol right field in Fenway Park. I actually played left field under the name "Jim Rice."
I deeply regret any embarrassment my faulty memory has caused Mr. Evans. Out of respect for his family and the entire Red Sox organization, I will have nothing further to say on this matter.
Photo: British actor Jamie Dornan (R) and US actress Dakota Johnson pose for photographers ahead of the UK premiere of Fifty Shades of Grey in central London on February 12, 2015 (AFP/Leon Neal)