Army Names General To Investigate Bergdahl's Disappearance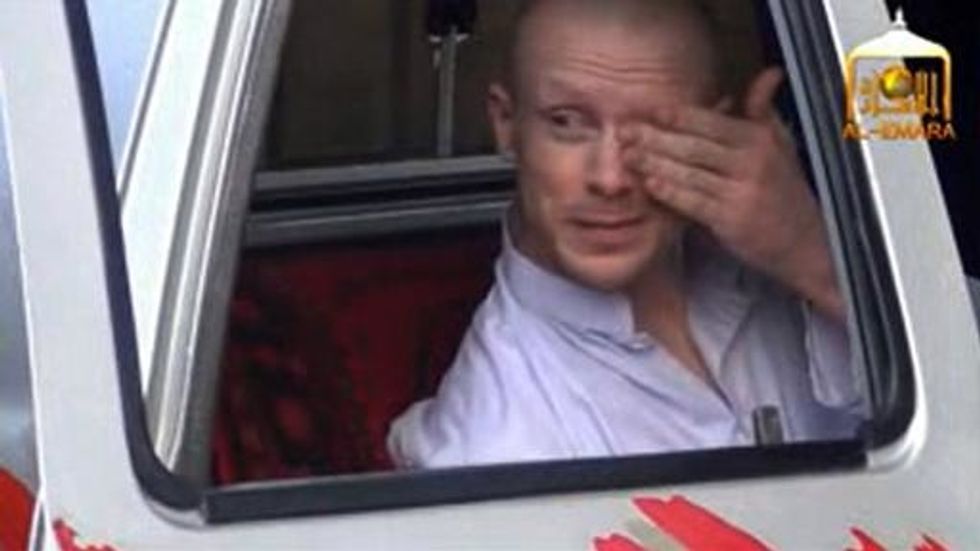 By David S. Cloud, Tribune Washington Bureau
WASHINGTON — The Army said Monday it had named a two-star general to investigate the disappearance and capture of Sergeant Bowe R. Bergdahl in Afghanistan, a possible step toward a formal finding that he left his base without authorization.
Major General Kenneth R. Dahl, who formerly served as deputy commander of U.S. forces in Afghanistan, will investigate the "the facts and circumstances surrounding" Bergdahl's capture in June 2009, when he left a combat base near the Pakistani border and was taken prisoner, eventually falling into Taliban hands.
Bergdahl was exchanged last month for five Taliban prisoners held at the U.S. prison at Guantanamo Bay and is now receiving treatment at Brooke Army Medical Center in San Antonio.
In its statement Monday, the Army said Dahl will not interview Bergdahl until the team of doctors and therapists who are treating him give their permission. "No timeline for completion of the investigation has been set," the statement said.
"The Army's top priority remains Sergeant Bergdahl's health and reintegration," it added.
Pentagon officials said that Dahl's primary task is getting Bergdahl's account of what happened to him during his nearly five years in captivity.
A previous investigation in 2009, which has not been made public, concluded that Bergdahl left his post without permission after growing disenchanted with the Army and the war in Afghanistan, according to officials familiar with the findings. Bergdahl has said in a video released by his captors that he was captured after falling behind on a patrol.
"These types of investigations are not uncommon and serve to establish the facts on the ground following an incident," the Army said in a written statement.
Dahl will have access to the 2009 investigation, the Army said.
The prisoner exchange has prompted sharp criticism of the Obama administration by some Republicans in Congress who contend that the deal violated a U.S. policy against negotiating with terrorists and that the U.S. gave up too much to get Bergdahl back.
But Obama and top Pentagon officials have responded that they believed the deal was their last chance to get a possibly ailing Bergdahl back and that not doing the swap of prisoners would have breached a longstanding practice of getting back members of military who are taken captive.
Dahl is deputy commanding general of 1st Corps at Joint Base Lewis-McChord in Washington state. He served as deputy commanding general of the 10th Mountain Division in southern Afghanistan in 2010-12, and returned in 2012 as a deputy commander of U.S. Forces Afghanistan, according to his Army biography.
Photo via AFP