Arthur Grows Into A Hurricane, Headed Toward Carolinas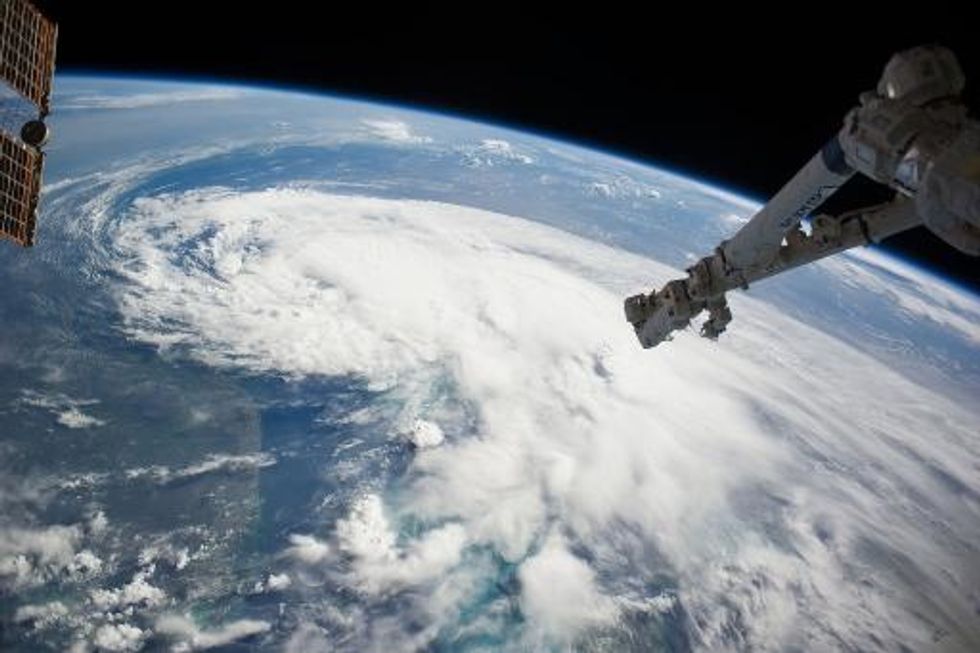 By Jenny Staletovich, The Miami Herald
MIAMI — Arthur became the season's first hurricane early Thursday, headed toward the Carolinas after forming as a meandering tropical depression off the steamy coast of Florida earlier this week.
The storm, with 75 mph winds, struggled to maintain its eye overnight but should continue to intensify as it bears down on the coast, likely moving perilously close to the Outer Banks by Thursday night or early Friday, the National Hurricane Center reported.
Hurricane warnings were issued for much of North Carolina's coast. A hurricane watch also extended just over the state line into South Carolina.
While Arthur barely affected South Florida, bands of rain and thunderstorms lashed the area early in the week. With the most persistent storms trailing Arthur's south side, some thunderstorms may have packed 50 mph wind gusts, the National Weather Service said. The messy weather should clear out Thursday, with normal afternoon storms and showers resuming just in time for the holiday weekend.
Holiday and weekend storms should be primarily inland, said National Weather Service meteorologist Chuck Caracozza.
As the storm, with hurricane winds extending 25 miles from its center and tropical storm winds reaching 90 miles, cruises north into the Carolinas, a combination of storm surge and high tide may trigger coastal flooding. If the surge rides a high tide, flooding in parts of Florida's coast near Fernandina Beach could reach three feet. Isolated spots near Amelia Island may have had more.
In North Carolina, areas could get as much as two to four feet of water, accompanied by damaging waves, forecasters said. Flooding may reach one to three feet in parts of South Carolina and one to two feet in southern Virginia. Rip currents will also follow the storm north.
Fourth of July holiday plans were interrupted for much of North Carolina, where the state's governor placed coastal counties under a state of emergency. A mandatory evacuation was issued for Hatteras Island.
Forecasters are keeping a careful eye on Arthur's track because even a slight turn, coupled with a growing wind field, could expand the range of hurricane winds.
Arthur also picked up speed slightly overnight, increasing to about 9 mph. Moving over colder water faster could keep the storm from gaining strength, hurricane center spokesman Dennis Feltgen said.
"It's a good thing in that it won't be hanging around," he said. "So this thing won't be grinding away along the coastline."
On Friday, west winds carried by a northerly jet stream should drive Arthur away from shore off the coast of New England and up into Canadian waters by Saturday.
AFP Photo
Interested in national news? Sign up for our daily email newsletter!