As Dorian Wreaks Havoc, Fox News Dismisses Climate Science
@CourtneyHagle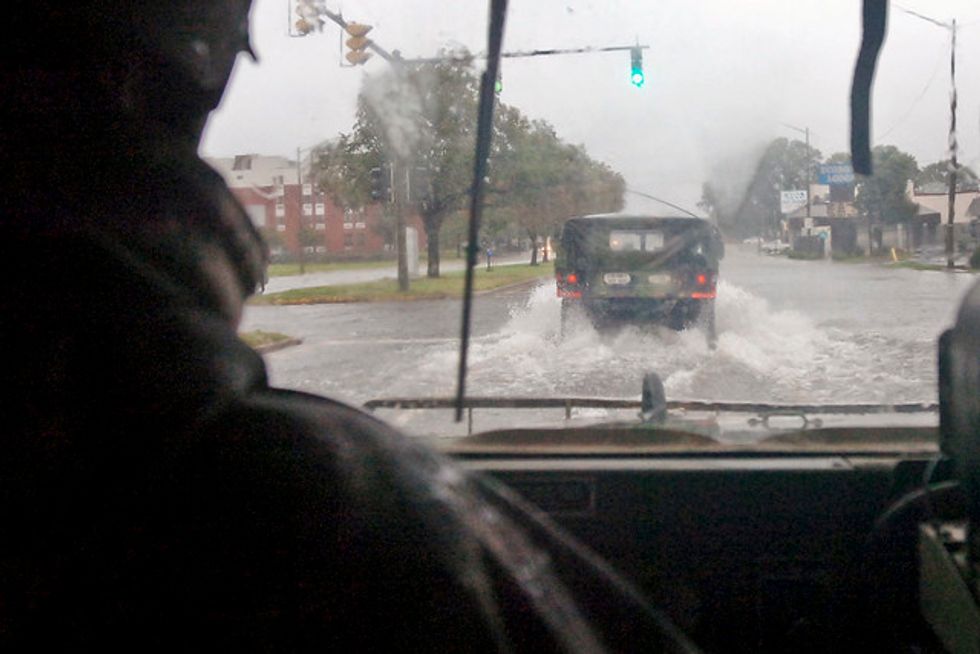 Reprinted with permission from MediaMatters
As Hurricane Dorian swept through the Bahamas and makes its way along the United States coast, Fox News has been quick to cast doubt on the connections between the hurricane — and other recent natural disasters — and climate change.
As Dorian moves along the U.S. coast, it has left devastation in its wake, most notably in the Bahamas. In addition to being a powerful storm, Dorian is unusually slow-moving, ravaging the Bahamas in part because of its 1 mph speed.
The link between Hurricane Dorian's catastrophic impact and climate change is clear — warmer water caused by climate change fuels hurricanes and increases their strength. The Union of Concerned Scientists explained the science of this relationship in three parts: Warmer water gives more fuel to hurricanes; rising seas worsen storm surges; and warmer air holds more water for rainfall. NPR conducted an interview with National Oceanic and Atmospheric Administration atmospheric scientist Jim Kossin, who explained how slow-moving hurricanes like Dorian are linked to climate change. Such storms will also likely increase in intensity in the future due to climate change. In short, scientists widely agree that "the science connecting climate change to hurricanes like Dorian is strong."
Despite this clear consensus, Fox News has tried to shift blame away from human-made climate change and cast doubt on widely accepted science. Instead, Fox has insisted that hurricanes have always existed and therefore, climate change has nothing to do with them; has brought climate deniers on air; and has resorted to a favorite line of attack: berating Rep. Alexandria Ocasio-Cortez (D-NY). This time, the network assailed her for linking climate change to Dorian.
The Fox & Friends co-hosts chided Ocasio-Cortez and Sen. Bernie Sanders (I-VT) for linking Hurricane Dorian to climate change, arguing that "hurricanes have been happening since the beginning of the atmosphere." They also asserted that Sanders and Ocasio-Cortez are "telling everybody who is pumping oil for a living, who is transporting gas for a living, who is working in the natural gas or oil industry" that "you are the problem, you are the nicotine in today's society."
During coverage of Hurricane Dorian on September 3, Fox "news"-side anchor Martha MacCallum hosted climate denier Roy Spencer, who denied the proven links between climate change and hurricanes and claimed that climate change-driven "warming is very slow."