Biden Seizes Our Last Chance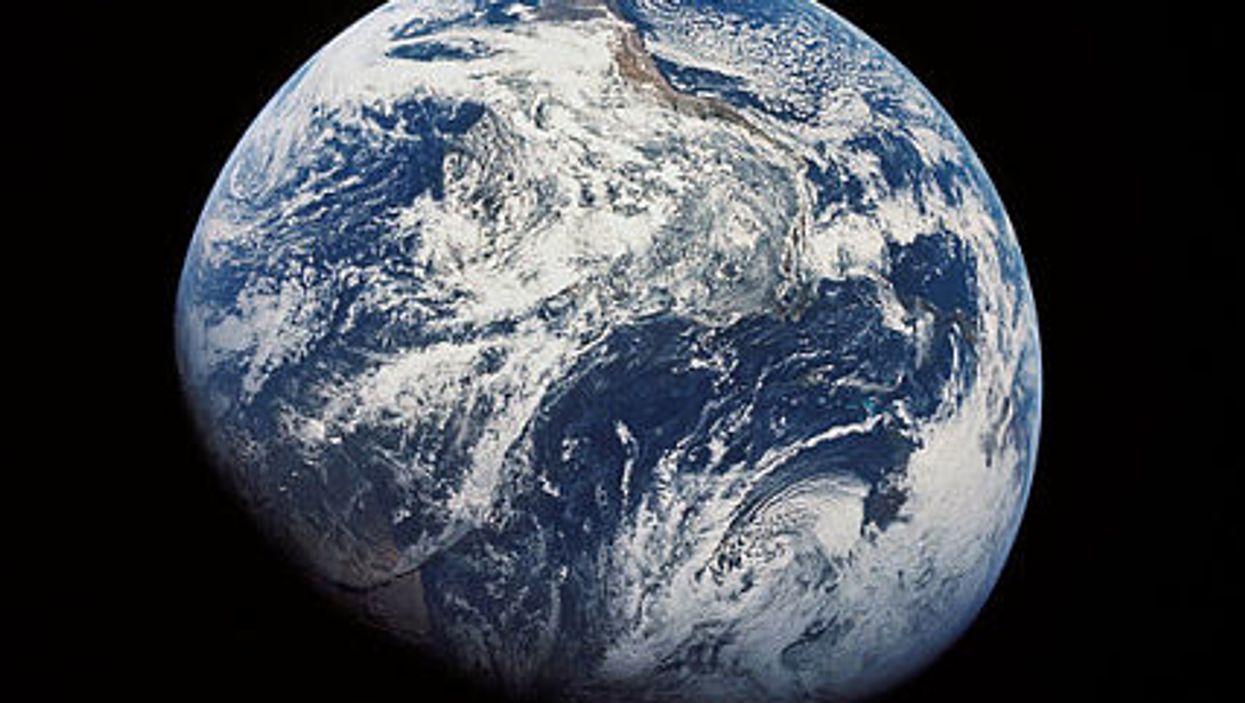 One of the worst failings of political journalism in our time was just illustrated again. When Joe Biden delivered a path-breaking address on climate change, he drew less media coverage than a rumored shakeup in the Trump campaign. Do you care more about the fate of Republican grifters — or the fate of the Earth?
Even reporters who prefer process over substance could find an angle in Biden's speech, because it represented such a clear break with his own past positioning on the climate issue. In a radical departure from his "moderate" stance during the Democratic primaries, the former vice president is proposing a far more intense program, on a faster schedule that will cost a lot more money.
---
Suddenly, he sounds like a leader who actually comprehends the desperate position of our planet after decades of denial and delay.
Government's persistent failure to deal with the climate threat isn't the fault of his Democratic predecessors. Nearly a quarter-century ago, Bill Clinton and his farsighted vice president, Al Gore, negotiated the Kyoto climate agreement that would have set the world on a path toward sustainability — and then watched as that treaty fell to Senate opposition from both parties. A decade later, Barack Obama and Biden tried to advance international cooperation with the Paris climate accord.
Even if those agreements were inadequate to the danger, they represented progress — and were stymied in this country by Republicans at every level. From the oil-soaked Bush and Trump presidencies to the climate deniers in Congress who think snowballs prove science isn't real, Republicans have pretended not to notice the worsening tropical storms, the fiery conflagrations, the agricultural ruin, and all the other terrifying evidence that the crisis is now.
That attitude of moronic nonchalance closely resembles the current Republican approach to the coronavirus. The disastrous consequences of doing nothing useful to cope with the pandemic represent yet another warning to the rest of us. It may be the last warning we get.
So if the planet is to be saved for our children and their children, the Republicans must go, not just Trump and his pack of lobbyists, grifters, and ideologues but their Senate majority and as many of their House members as possible. When someone says this is the most important election in our lifetime, they're downplaying the stakes. This is the most important election in human history.
Now Biden has told us he knows what we are facing — and what he plans to do about it. He may or may not call it the Green New Deal, but that's precisely what it is.
The Democratic candidate's new climate program would invest vast sums in renewable energy and green infrastructure, with the aim of achieving carbon-free power generation within 15 years — a goal he had originally set for 30 years from today. He would accomplish this ambitious objective with major improvements to the U.S. energy grid, accelerated development of electric batteries, clean refrigeration, solar power and, yes, advanced nuclear plants.
Biden would also subsidize the automobile industry's rapid deployment of electric cars and trucks. He would pay for the retrofitting of energy-efficient buildings, both residential and commercial, to cut waste in heating and cooling. And he would rebuild ailing transit and rail systems. He would establish a new Civilian Climate Corps — a bigger version of FDR's Depression-era Civilian Conservation Corps — to ensure that we plant the hundreds of millions of trees needed to absorb atmospheric carbon.
And his plan would redress longstanding inequities that have left poor and minority communities most vulnerable to the ravages of pollution and climate distress, with massive investments in sustainable housing and transit. The massive growth in employment resulting from all of these investments could begin to reduce the economic inequality that has corroded democracy for 40 years.
Supported by a Democratic Congress, this progressive plan offers Americans the chance to realize the opportunity on the flip side of every crisis. It is already infuriating the GOP climate cranks — which is one way to tell that Joe Biden got this right.
To find out more about Joe Conason and read features by other Creators Syndicate writers and cartoonists, visit the Creators Syndicate website at www.creators.com.