AOC Joins Biden Policy Panel In Bid For Party Unity
@alexvhenderson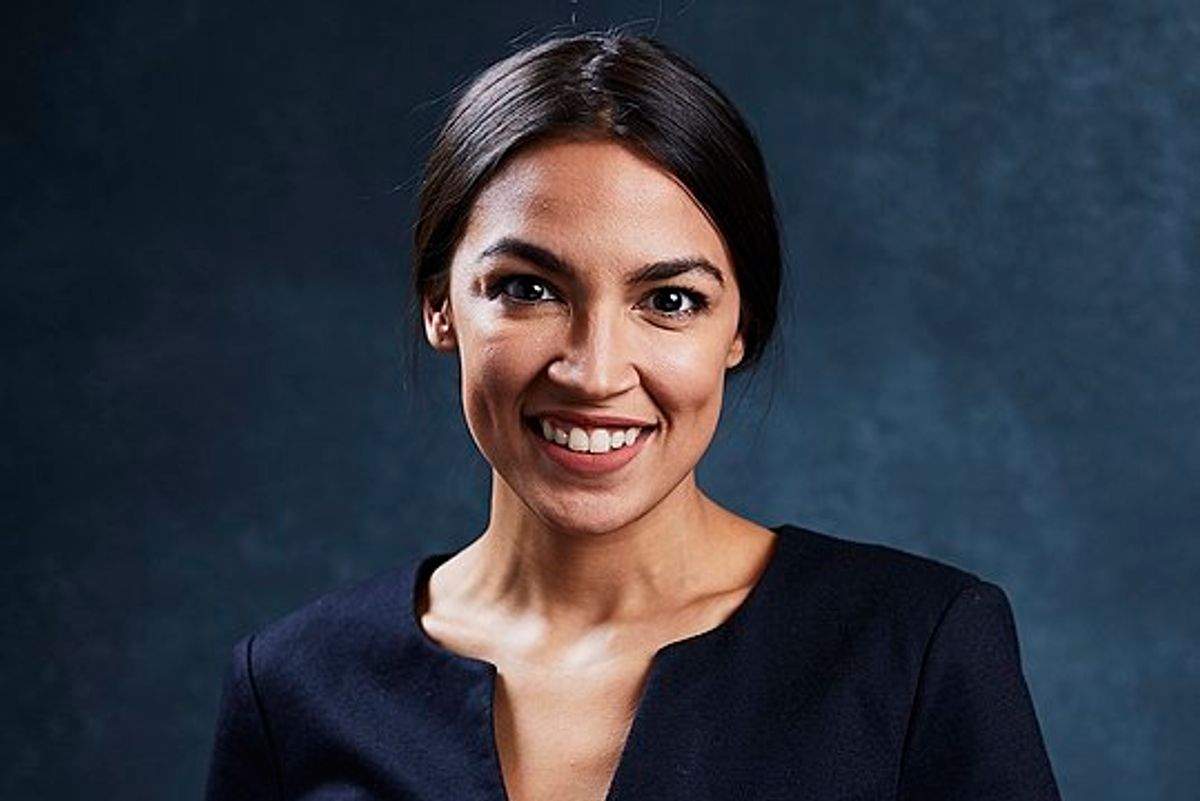 Reprinted with permission from Alternet
Now that former Vice President Joe Biden is the presumptive Democratic presidential nominee, the progressive and centrist wings of his party are coalescing around him, including President Barack Obama, former Secretary of State Hillary Clinton, and Sen. Amy Klobuchar in the center — and Sen. Elizabeth Warren on the left. And Biden, in an obvious effort to reach out to the progressive wing of his party, has asked Rep. Alexandria Ocasio-Cortez of New York City to co-chair a Biden campaign task force on climate change.
According to CNN, the task force's other co-chair will be former U.S. senator and 2004 Democratic presidential nominee John Kerry — who took over as secretary of state in Obama's administration in 2013 after Clinton left that position. The task force will also include Varshini Prakash, who serves as executive director of the Sunrise Movement and has championed Ocasio-Cortez' Green New Deal.
---
In an official statement on Wednesday morning, Biden expressed his willingness to find common ground with more progressive members of his party.
"A united party is key to defeating Donald Trump this November and moving our country forward through an unprecedented crisis," Biden asserted. "As we work toward our shared goal, it is especially critical that we not lose sight of the pressing issues facing Americans."
The 30-year Ocasio-Cortez, who has made climate change one of her top issues, endorsed Sen. Bernie Sanders of Vermont during the Democratic presidential primary and has been one of his strongest allies — and she made it clear, during the primary, that she considered Sanders a better candidate and had some major policy differences with Biden. For example, Ocasio-Cortez favors a government-operated Medicare-for-all program, while Biden is opposed to that and has called for universal health care via an aggressive expansion of the Affordable Care Act of 2010 or Obamacare.
But the congresswoman also stressed that she would support Biden if he received the nomination and had no desire to endorse a third-party presidential candidate.
In an early March appearance on "Late Night With Seth Meyers," Ocasio-Cortez told the host, "I've said throughout this entire process that what is so important is that we ultimately unite behind who that Democratic nominee is. And I think it's a two-way street. I've been concerned by some folks that say if Bernie's the nominee, they won't support him — and the other way around."