As House Prepares To Void 'Emergency,' Trump Pleads For Senate Support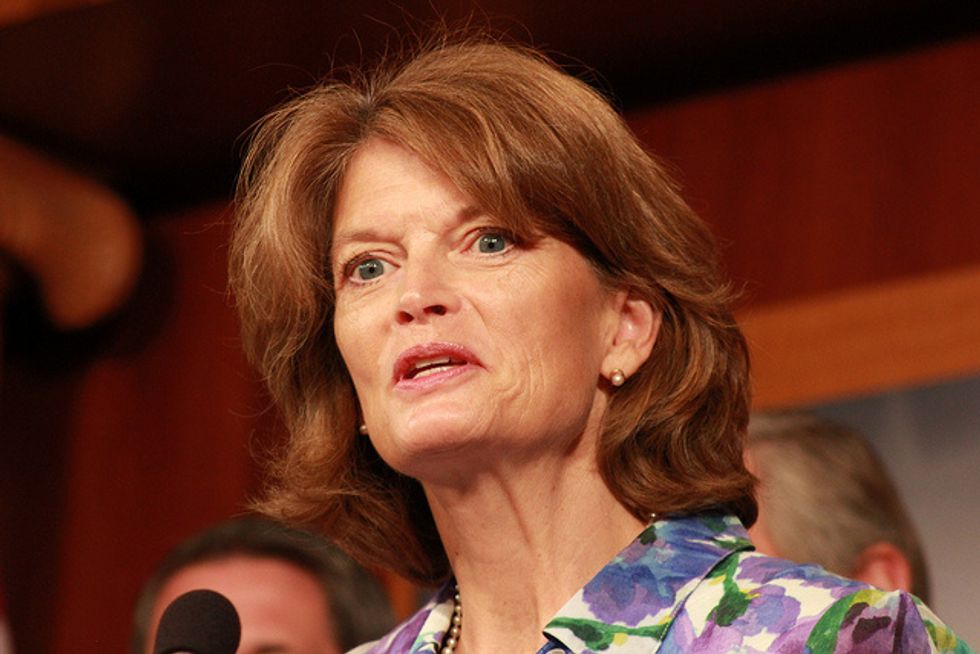 As several GOP senators abandon him, Trump took to Twitter on Monday morning in a humiliating effort to convince Senate Republicans to support his fake national emergency declaration — as the House prepares to vote on Tuesday to void the declaration.
Last Friday, Sen. Lisa Murkowski (R-AK) announced she would support a Democratic-led effort to rebuke Trump's latest effort to pretend the rules don't apply to him. "I want to make sure that the resolution of disapproval is exactly what I think it is, because if it is as I understand it to be, I will likely be supporting the resolution to disapprove of the action," Murkowski told the AP.
She joins Sens. Susan Collins (R-ME) and Marco Rubio (R-FL), who have expressed a desire to reign in Trump's unconstitutional power grab.
Sensing vulnerability, Trump made a desperate plea.
"I hope our great Republican Senators don't get led down the path of weak and ineffective Border Security," Trump said. "Without strong Borders, we don't have a Country — and the voters are on board with us. Be strong and smart, don't fall into the Democrats 'trap' of Open Borders and Crime!"
The lie-riddled pleas come as there is mounting pressure on Republicans to overturn the national emergency declaration. Public polling shows Americans are overwhelming opposed to both a wall along the border and Trump's fake national emergency declaration.
Trump's efforts "will undermine U.S. national security and foreign policy interests," a group of 58 former security officials, including high-ranking officials in both Democratic and Republican administrations, recently wrote. Further, a group of almost two dozen former Republican members of Congress sent an open letter to current GOP lawmakers pleading with them to support the resolution to revoke the national emergency.
Trump only declared a national emergency — to steal funding meant for other priorities — after Congress repeatedly, and pointedly, rejected his funding request for $5.7 billion to build a wall along the U.S.-Mexico border.
On Tuesday, the House will vote on a measure to overturn Trump's fake national emergency. The measure is expected to pass, at which point the Senate will be forced to hold a vote on it.
In addition to those mentioned above, several other Republicans expressed concerns about Trump's power grab. The AP noted there are at least 11 Republican senators to keep an eye on in the coming weeks, more than enough to create a majority in the Senate rejecting Trump's declaration.
Trump is desperate to keep his caucus in line so he won't face an embarrassing rebuke from Congress.
In the end, Republicans in the Senate will have a very simple choice: Succumb to Trump's intimidation tactics, or hold true to their oath to uphold the Constitution.
Published with permission of The American Independent.
IMAGE: Photo of Senator Lisa Murkoswki (R-AK) by Lingjing Bao, July 26, 2012
Talk Radio News