As The GOP Civil War Goes Public, The Tea Party Has Never Been Less Popular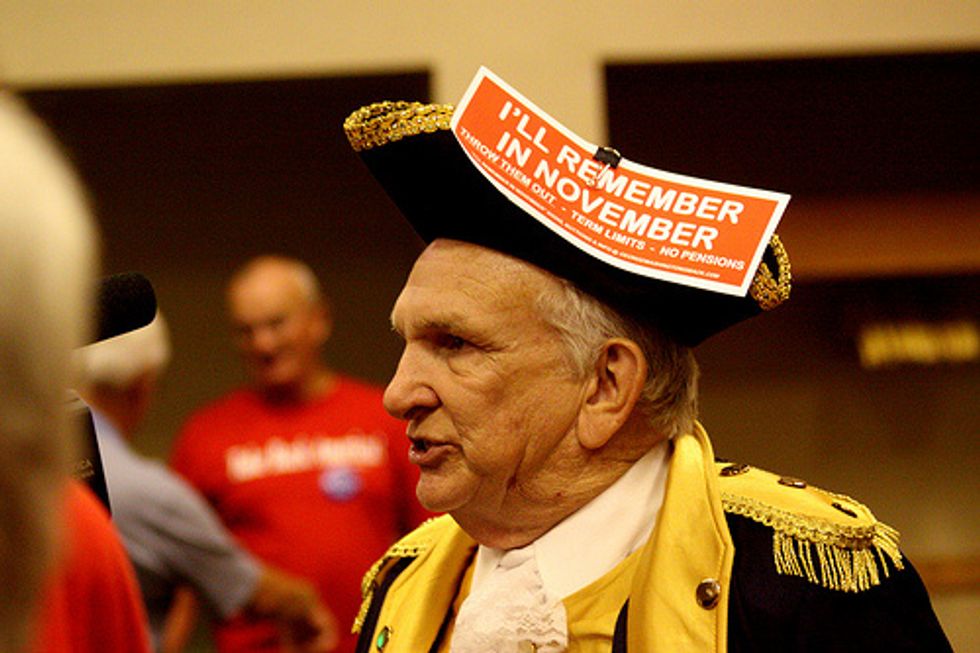 House Speaker John Boehner (R-OH) went out of his way to criticize outside groups often identified with the Tea Party movement twice this week. Still, the budget deal Rep. Paul Ryan (R-WI) negotiated easily passed the House with a vast majority of Republicans supporting the compromise.
Now that the Speaker has proven he can crush the 60 or so members of the "suicide caucus" and joined Senate Minority Leader Mitch McConnell (R-KY) in publicly airing his grievances with groups that fundraise off opposing the Republican "establishment," there's a realization among conservatives that the Tea Party-backed strategy that led to the government shutdown in October may have ended up marginalizing the movement.
That won't stop those in the anti-tax movement that sprung up as President Obama took office and cut taxes for 98 percent of Americans from vowing to fight back against the Speaker for "showing his true colors" and declaring "war" on them.
And while the group remains popular with the base, its favorability with the general public has never been lower, according to a new survey from Gallup.
The final Democracy Corps battleground survey of 2013 shows that the overly partisan nature of the Republican opposition to President Obama leaves dozens of Republicans vulnerable in 2014.
The "destroy Obamacare at all costs" Tea Party strategy remains popular with the GOP base and as a fundraising tool. But the fact that the GOP leaders are willing to confront these groups publicly shows they know it it's a loser come election time.
Photo: Gage Skidmore via Flickr