At Hearing, DHS Chief Admits White Supremacist Terror 'Is A Problem'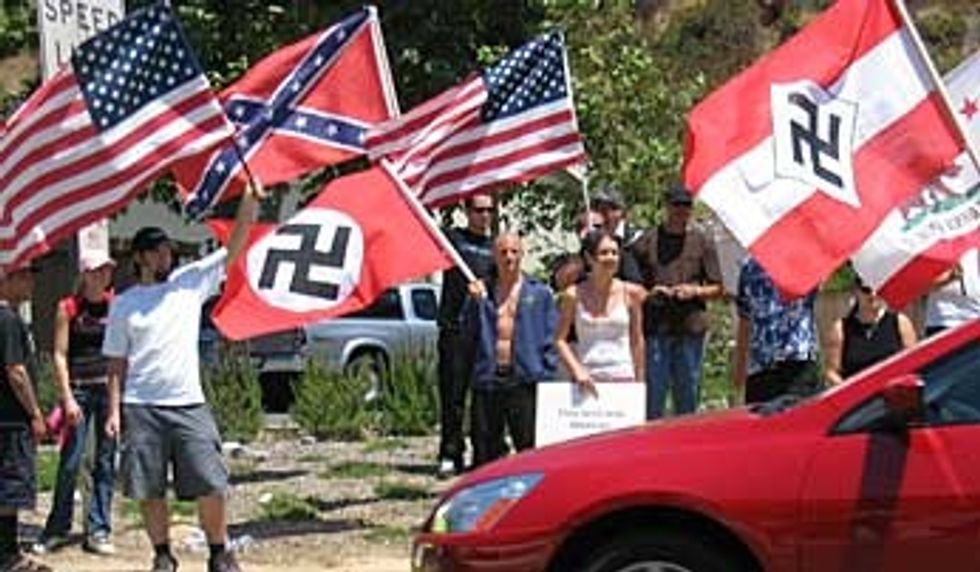 On Thursday, Acting Homeland Security Secretary Kevin McAleenan confirmed white supremacists are an "increasingly concerning threat," during a hearing of the House Homeland Security Committee, contradicting Trump's yearslong attempts to minimize the problem.
"The president doesn't see this as a threat," Rep. Emanuel Cleaver (D-MO) said as he asked for McAleenan's assessment.
McAleenan responded, "I am concerned about white supremacist extremists and the growing attacks, especially that we've seen on houses of worship. I absolutely agree it's a problem and we need to work to address it."
The statement is in stark contrast to Trump's habitually soft position on white supremacists, which makes sense in light of his habit of agreeing with them.
After the mass shooting in Christchurch, New Zealand, Trump argued that white supremacists are not a big concern.
They are "a small group of people that have very, very serious problems," Trump said in March.
In reality, there were about 150 arrests for domestic terrorism in 2017 and about 120 in 2018. CNN reported on Thursday that an FBI official told them "the FBI is on course to match or exceed those numbers this fiscal year." There are currently 1,000 ongoing FBI investigations into homegrown violent extremism.
But under the Trump administration, the Department of Justice has been working to hide how white supremacist crimes are reported and investigated, and Homeland Security has shut downunits dedicated to fighting domestic terrorists.
At the same time, Trump has used the presidency to promote white supremacists, and he has repeated their rhetoric and conspiracies about an "invasion" of Latino migrants to the United States.
McAleenan testimony shows once again how disconnected from reality Trump is. That is a danger for every American.
Published with permission of The American Independent.