AT&T Confirms 'Consulting' Payments To Trump Lawyer Cohen In 2017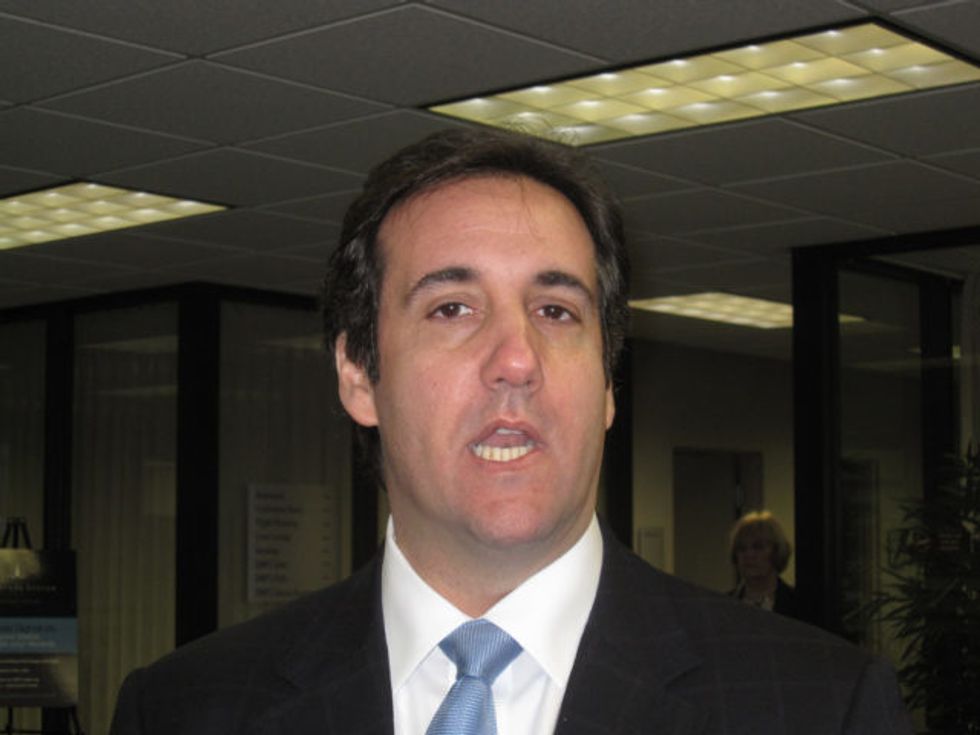 AT&T confirmed Tuesday night that was paying Michael Cohen, an attorney for President Donald Trump, through his shell company Essential Consultants LLC, a claim first made in an explosive report from lawyer Michael Avenatti.Avenatti, who represents adult film star Stephanie Clifford, also known as Stormy Daniels, in her lawsuit against Cohen and the president, posted the report on Twitter, which also alleges that Cohen received $500,000 from a Russian oligarch shortly after the 2016 election. AT&T's statement confirms the veracity of the report in part, which has also been supported by reporting from the 
Daily Beast
.
"Essential Consulting was one of several firms we engaged in early 2017 to provide insights into understanding the new administration," the company said. "They did no legal or lobbying work for us, and the contract ended in December 2017."
But as many observers pointed out, the payment raises troubling questions about pay-for-play. AT&T's business was highly relevant to decisions Trump made during his first year in office, including his administration's moves on net neutrality and its actions against a proposed merger between AT&T and Time Warner.
Cody Fenwick is a reporter and editor. Follow him on Twitter @codytfenwick.