Attack In Lebanon Reflects ISIS' Resolve To Disrupt Wide Region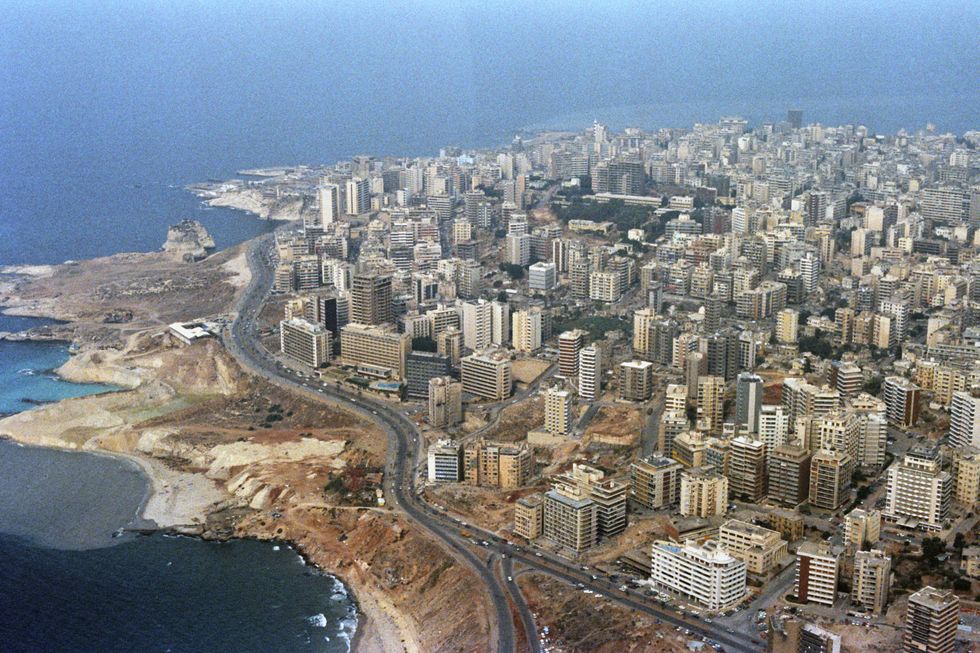 By Mitchell Prothero, McClatchy Foreign Staff
IRBIL, Iraq — The Islamic State of Iraq and Syria apparently expanded its operations to Lebanon on Friday, narrowly failing to assassinate a top Shiite Muslim security official with a suicide car bomb just hours after a series of government raids captured at least 20 suspected militants described as being members of ISIS in a central Beirut hotel.
Maj. Gen. Abbas Ibrahim, the director of the powerful General Security Directorate, had passed a checkpoint in the Beqaa Valley on the highway linking Beirut and Damascus on Friday morning when a suicide car bomb exploded, killing at least two people and wounding dozens, but left his convoy unscathed.
Lebanon went on high alert last week after ISIS, which has been occasionally fighting the Lebanon-based Shiite radical group Hezbollah in Syria, took over a large swath of northern Iraq as part of its declared goal to turn the entire Levant region, which includes Syria, Lebanon, Iraq, and Jordan, into an Islamic caliphate. ISIS presently controls much of eastern Syria and western and northern Iraq, and has been pressing a conventional military offensive backed by disenfranchised Sunni tribes on Baghdad.
In Iraq, the nation's top Shiite cleric during a sermon on Friday urged Iraqis to unite to expel militants from the country and called for the formation of a new government.
Grand Ayatollah Ali al-Sistani said a new government would help avoid "past mistakes," a thinly veiled critique of Nouri al-Maliki, a Shiite politician who has served as Iraq's prime minister since 2006.
The cleric described ISIS as a "plague" on the region.
Friday's deadly car bombing came just hours after a series of raids by Lebanese security forces on a central Beirut hotel led to the arrest of 22 people and saw armed men chasing suspects through the streets of one of the capital's most cosmopolitan central districts. Earlier, the government announced that it had uncovered a plot to assassinate both Ibrahim and Parliament Speaker Nabih Berri, both prominent Shiite Muslim political figures and close allies of Hezbollah.
It was not precisely clear if the attack was directly aimed at Ibrahim in that spot, as some local security officials claimed, but he had been named a target by ISIS in the past because of his high-profile involvement in both cracking down on Syrian rebels along the Lebanese border as well as in negotiating the release of Lebanese hostages held in Syria.
Maj. Gen. Ibrahim Basbous of the Internal Security Forces told reporters on the scene that it seemed the car was meant to explode in Beirut and might have doubled back to hit Ibrahim's convoy in an incredible coincidence.
"The car was headed from the Beqaa to Beirut. ISF patrols chased it, compelling its driver to return to the Beqaa," Basbous said, according to local media reports.
Lebanon had been the victim of a dozen suicide bombings spanning from last summer until February by groups including al-Qaida and ISIS in revenge for Hezbollah's strong support for the Syrian regime, a move that angered large swaths of Lebanon's Sunni population, which mostly has supported the rebels.
A series of arrests and military operations by both the government inside Lebanon and by Hezbollah along the Syrian-Lebanese border appeared to end the attacks. But fear that ISIS would reconstitute a militant network appeared to come true on Friday.
"This is why we're fighting in Syria," a Hezbollah commander said by instant messaging from Beirut; he asked to speak anonymously because the group does not allow members to speak to the press. "These Takfiris have shown they want to take over the entire region and have an agenda to fight Iran and destroy the Shiite government in Iraq. We know they will come for Lebanon again and are ready to fight them every day."
Prothero is a McClatchy special correspondent.
Photo via WikiCommons
Interested in world news? Sign up for our daily newsletter!