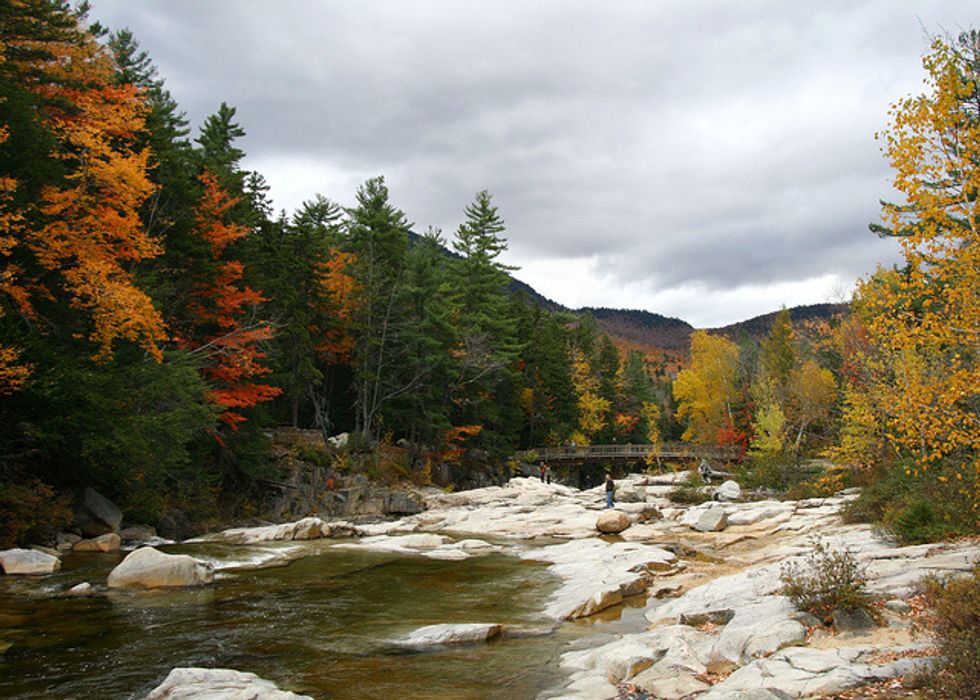 Fall is almost here and in some parts of the country the leaves are starting to change color.  Many people think it happens because the weather starts to turn chilly, but that's only part of the story. You probably remember from your science classes that leaves are green because of the chemical pigment chlorophyll. When the weather starts to cool, the veins in the leaves close and eventually the amount of chlorophyll is reduced. The different colors of each trees leaves are the result of other pigments within.
It's just a chemical reaction, but it sure does make for some pretty scenery.
Travel & Leisure has a mighty pretty round up of some of the country's best fall-foliage drives with advice on where to stop for the best views, attractions along the way, and of course places to stay should you want to make a weekend of it.
Remember to check out the local tourism offices for information on peak foliage color weeks as that varies from state to state, and the further north you travel, the earlier the colors peak.