Baltimore Cop Not Guilty Of Most Serious Charge In Death Of Freddie Gray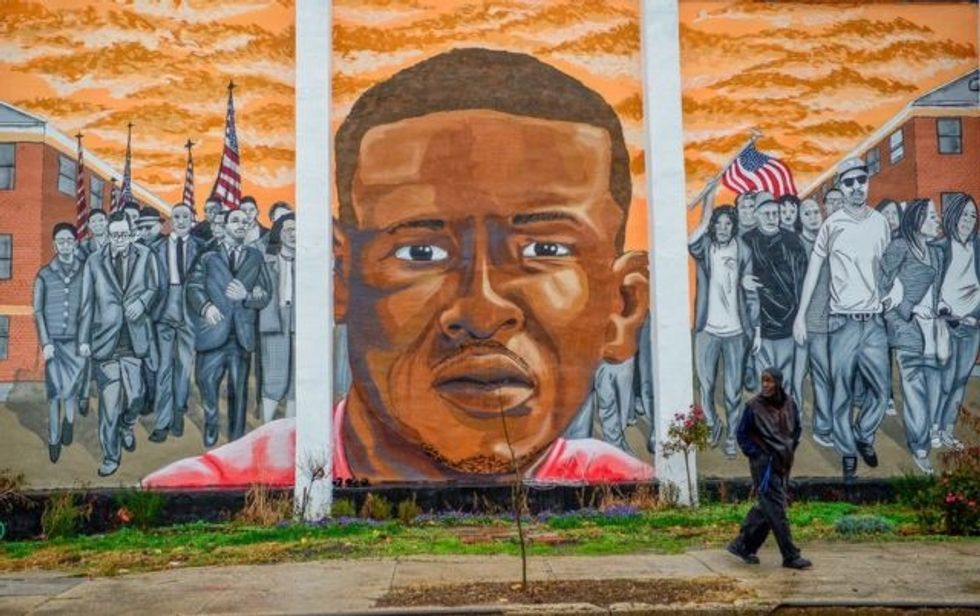 Baltimore police officer Caesar Goodson Jr was found not guilty on Thursday of second-degree depraved heart murder in the death of black detainee Freddie Gray, the most serious criminal charge he faced.
Judge Barry Williams handed down the verdict in Baltimore City Circuit Court. Goodson, 46, was the driver of a police transport van in which Gray broke his neck in April 2015. His death triggered rioting and protests in the majority black city.
The judge has not yet ruled on the less serious counts Goodson faced, including three counts of manslaughter, reckless endangerment, second-degree assault and misconduct in office.
Prosecutors contended Goodson gave Gray a "rough ride," failed to ensure his safety and should have called for a medic.
Goodson's defense team argued that Gray caused his own injuries by falling inside the transport van. Goodson also lacked the training to recognize that Gray was hurt, they said.
Goodson, who is also black, faced the most serious charges among the six officers charged in Gray's death, making his the marquee case for prosecutors. They failed to secure a conviction in two earlier trials of officers.
Goodson waived a jury trial, leaving it to Williams to decide his fate.
(Writing by Ian Simpson and Scott Malone)
A man, who declined to offer his name, walks past a mural of Freddie Gray in the Sandtown-Winchester neighborhood of Baltimore, December 17, 2015.  REUTERS/Bryan Woolston