Banged Up Manning Preps For Chiefs
@AFP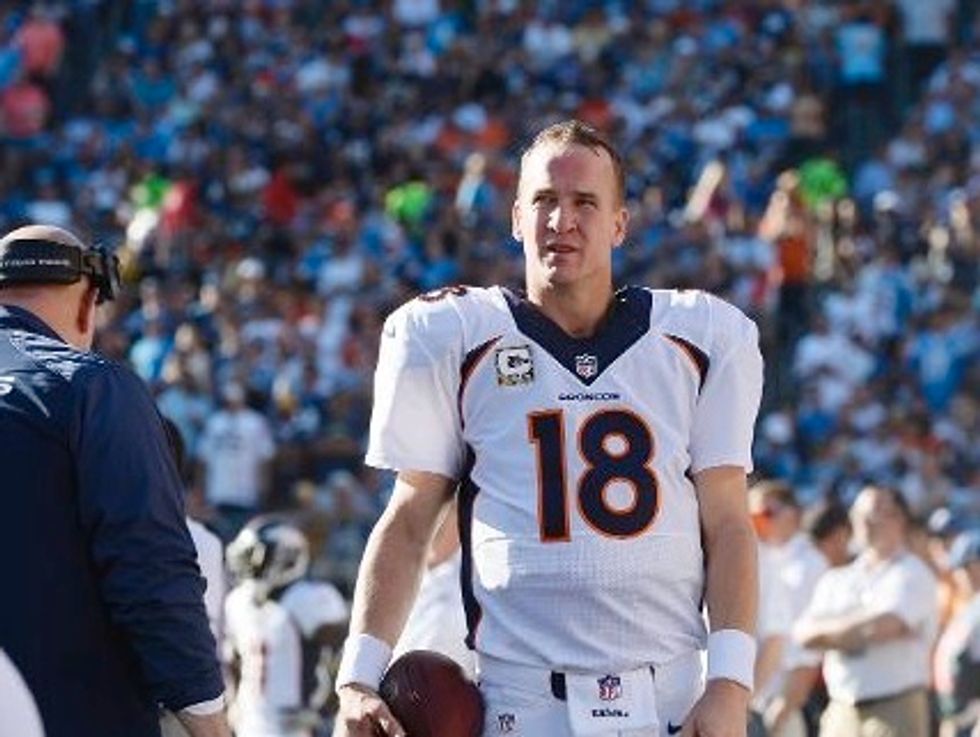 Denver (AFP) – Banged up Denver quarterback Peyton Manning didn't practice, but said he will be ready Sunday when the Broncos host the unbeaten Kansas City Chiefs in a marquee NFL matchup.
"I was able to go to the walk-through but spent the rest of the time getting some treatment and was a part of all the meetings to get a head start on the mental aspect of things heading into this weekend," Manning said on Wednesday.
The four-time NFL Most Valuable Player has the Broncos off to an 8-1 start heading into a matchup against the 9-0 Chiefs.
Manning has completed 71 percent of his passes for 3,249 yards with 33 touchdowns and six interceptions so far this season.
He was roughed up in last Sunday's 28-20 victory over San Diego and an MRI exam showed he had aggravated a high right ankle sprain suffered earlier in the season.
Interim head coach Jack Del Rio, standing in for John Fox as Fox recovers from heart surgery, reiterated Wednesday what he has said all week — that Manning will play against the Chiefs.
"No doubt," Del Rio said. "He participated a little bit at walk-through today but he'll be ready to roll on Sunday."
AFP Photo/Kevork Djansezian