Bank Of America Q3 Profit Tops Estimates
@AFP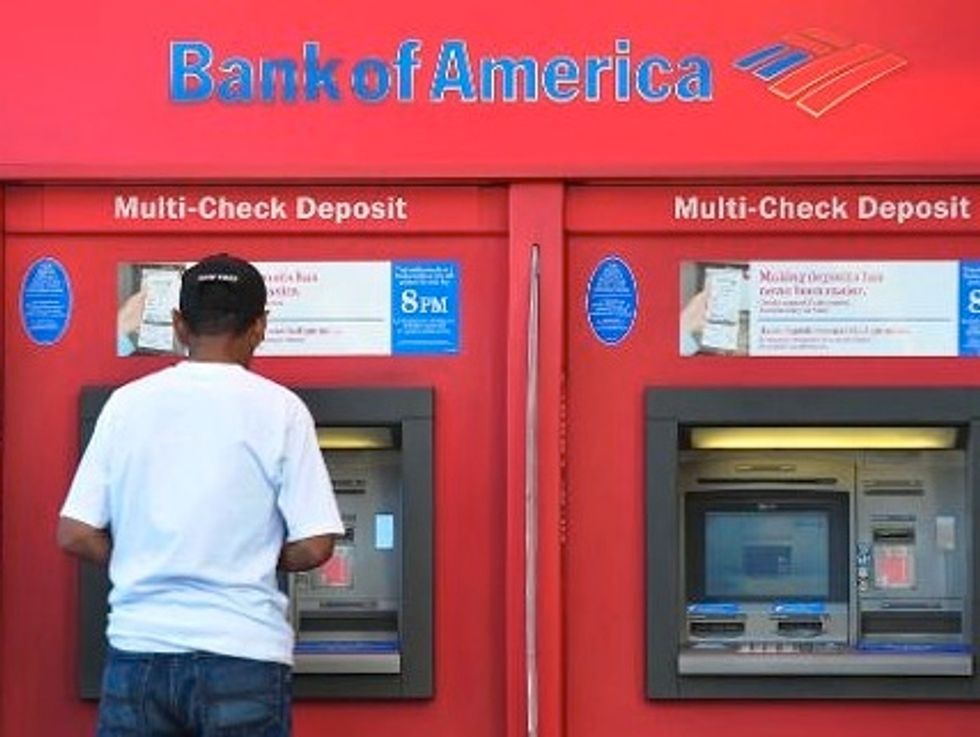 New York City (AFP) – Bank of America posted a third-quarter profit Wednesday that topped estimates, saying provisions for credit losses were sharply lower than a year ago.
Net income was $2.5 billion in the July-September period, up from $340 million in the 2012 third quarter.
Net income attributable to shareholders was $2.2 billion, compared with a loss of $33 million in the year-ago quarter.
The Charlotte, North Carolina-based bank said it had earnings of 20 cents per share, beating the average analyst estimate of 18 cents.
Revenue rose 5.4 percent from the 2012 third quarter, to $21.5 billion, missing analyst estimates.
The bank made a provision for credit losses of $296 million, sharply below the $1.8 billion of a year ago.
"This quarter, we saw good loan growth, improved credit quality and record deposit balances. Our customers and clients continue to do more business with us," chief executive Brian Moynihan said in a statement.
"The economy and business climate will improve even more quickly as conditions normalize, and we are well positioned to benefit from that."
The bank has undertaken a restructuring to streamline operations and reduce costs. It has trimmed about 10 percent of its workforce over the year, to roughly 250,000 employees.
Shares in Bank of America were up 0.1 percent at $14.26 in pre-market trade.
AFP Photo/Frederic J. Brown