Bannon: If States Elect MAGA Officials, Democrats 'Can't Win' Future Elections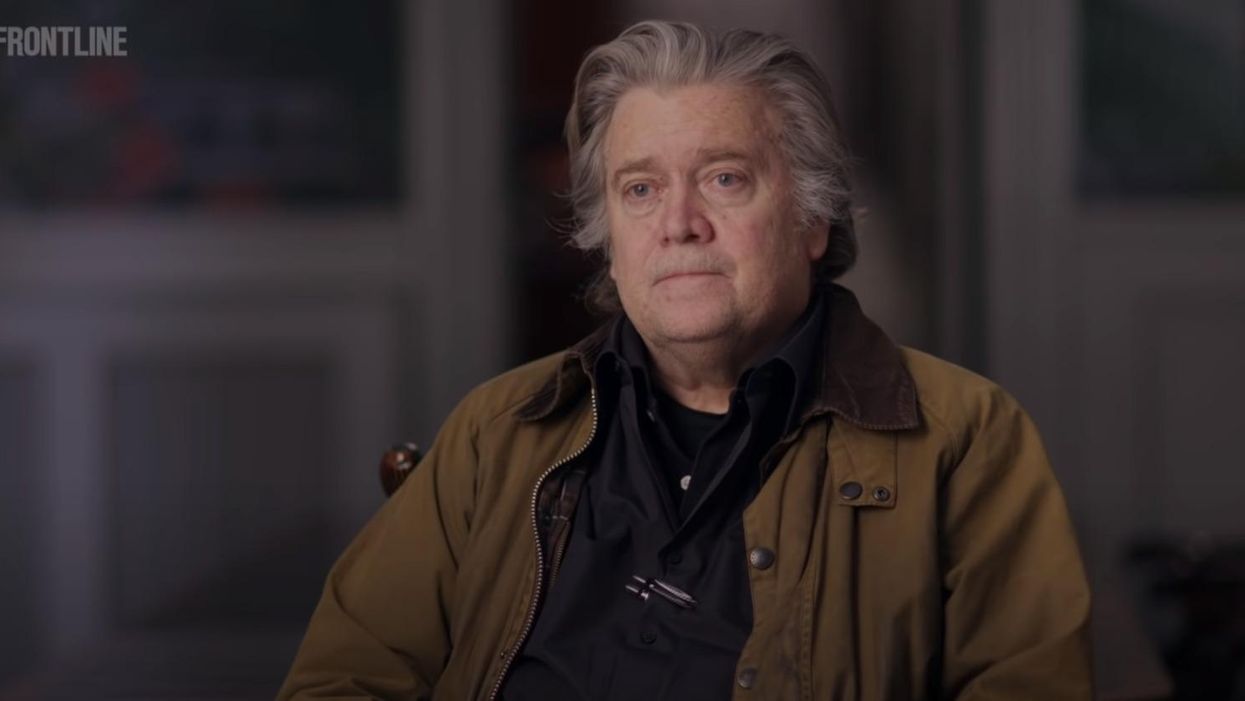 Youtube Screenshot
Nevada Republican secretary of state nominee Jim Marchant and podcaster and former Trump aide Steve Bannon agreed that Democrats won't win future elections if a pro-Trump slate of secretary of state candidates is elected. Marchant told Bannon that Democrats are spending a lot of money on those races "because they know that they can't win if we're successful," while Bannon replied: "The game's over."
Marchant is an election denier who has been propped up by ideologically similar right-wing media figures. He is the leader of a QAnon-aligned coalition of candidates for secretary of state, the top election officer in each state. While appearing on right-wing outlets, Marchant has claimed that Democrats and Republicans have "installed anybody they want'' in Nevada elections since 2008 and that a "deep state cabal" controls elections.
Marchant appeared on the November 1 edition of Bannon's War Room: Pandemic, where he is a frequent guest. Bannon is a leading 2020 election denier who has attempted to disrupt the midterm elections as well.
During the program, Marchant was prompted by Bannon to talk about his coalition. He stated:
JIM MARCHANT: The coalition was set up to counter and reverse what George Soros and Harry Reid did back in 2004. And that's what we're doing. We started it last year, May 1 was our inaugural meeting, and we've had a lot of success. We've created a lot of momentum, and we've got some great candidates that are part of our coalition. And if we get elected, they know exactly what's in for them — you know, their power. They're going to be out of power. And that's exactly what they know. And that's why they are so afraid of what we're doing. And, you know, my opponent knows that. And, you know, every opponent, the Democratic Party knows that. George Soros knows that. That's why they're dumping in all the money that they have, not only in my race, but [Mark] Finchem in Arizona, Kristina [Karamo] in Michigan. Everywhere we have a candidate with our coalition, they're just dumping a massive amount of money because they know that they can't win if we're successful.
STEVE BANNON (HOST): The game's over. They actually kind of imply it in the article. I mean, actually, the Democrats are kind of saying that. That's where, out to the donors, saying if these madmen win, the game's up.
Marchant and Bannon's remarks echo those made by Republican gubernatorial nominee Tim Michels in Wisconsin, who recently said: "Republicans will never lose another election in Wisconsin after I'm elected governor."
On October 8, Marchant also said: "If we get all of our secretaries of state elected around the country like this, we take our country back."
Reprinted with permission from Media Matters.