Why Bannon's Billionaire Patrons Really Dumped Him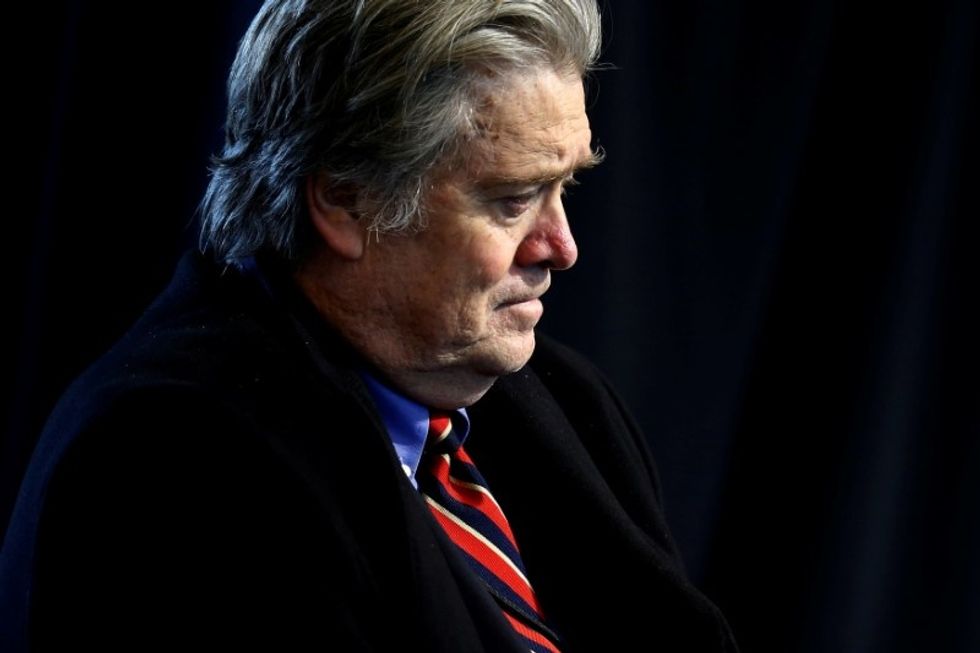 Reprinted with permission from AlterNet.
On Thursday, Rebekah Mercer, the reclusive daughter of right-wing billionaire Robert Mercer, issued her first-ever public statement, in which she attempted to distance herself from former White House strategist, current Breitbart chair and future pariah Steve Bannon. "I support President Trump and the platform upon which he was elected," the statement read. "My family and I have not communicated with Steve Bannon in many months and have provided no financial support to his political agenda, nor do we support his recent actions and statements."
As Buzzfeed reporters Tarini Parti and Joseph Bernstein noted, the statement "left a lot to the imagination about when and where her family stopped being a benefactor to Bannon's efforts."
Now we have something approaching an answer.
According to Jane Mayer, who chronicled the Mercers' grip on right-wing politics in her book "Dark Money," the Republican donors actually severed ties with Bannon months ago over his proposal to create a top income-tax rate of 44 percent for Americans earning more than $5 million annually—a proposal that would have directly impacted the Mercer family.
Source: Mercer split w/Bannon began long before Wolff book. Real cause? Mercers vs. Bannon's proposed tax hike on millionaires.

— Jane Mayer (@JaneMayerNYer) January 5, 2018
Relations between Bannon and the Mercers weren't always contentious. Shortly after his ouster from the White House in August, Bannon huddled with Robert Mercer for five days at the Mercers' estate on Long Island, where the two plotted election strategy for 2017 and beyond. (Bannon ultimately lent his support to Roy Moore, who defeated fellow Republican Luther Strange only to lose his Senate seat to Democrat Doug Jones.) Mercer has since donated $350,000 to Kelli Ward in Arizona and $50,000 to Chris McDaniel in Mississippi, two far-right candidates Bannon has groomed for Senate runs.
Indeed, the Mercers have been one of Breitbart's most generous patrons, underwriting its star blogger Milo Yiannopoulos' short-lived entertainment venture, Milo Inc., and even providing Bannon's personal security detail. Robert Mercer ultimately pulled his financing for Yiannopoulos and sold his shares in the far-right news outlet, but Rebekah remains a part-owner.
"Of the many mischaracterizations made of me by the press, the most repugnant to me, have been the intimations that I am a white supremacist or a member of some other noxious group," Robert Mercer wrote at the time. "A society founded on the basis of the individual freedom that flourishes under a limited federal government has no place for discrimination….Discrimination on the basis of race, ethnicity, gender, creed, or anything of that sort is abhorrent to me. But more than that, it is ignorant."
His daughter's statement reads no less hollow.
Jacob Sugarman is a managing editor at AlterNet.