Barr Threatens To Cancel House Judiciary Testimony On Report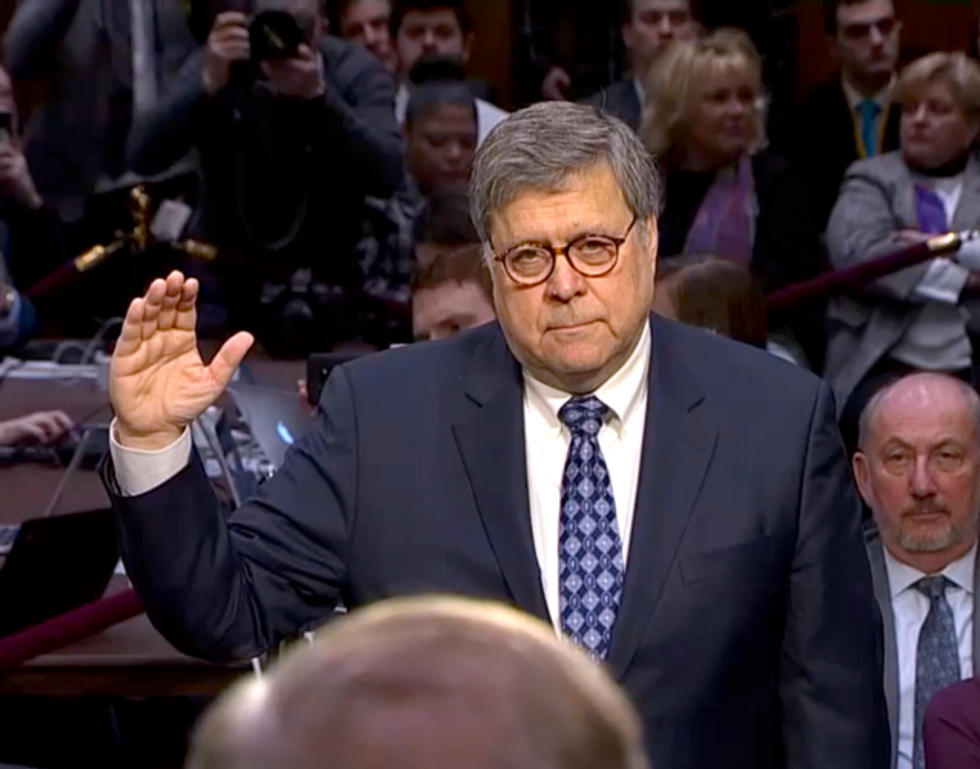 Attorney General William Barr is scheduled to testify before the House and Senate Judiciary committees in the coming week — but says he may not show up for the hearing unless the House committee accedes to his demands. Specifically, Barr has said he doesn't want to answer questions from the committee's staff attorneys in addition to the committee members.
Rep. Jerrold Nadler (D-NY), the House Judiciary chair, proposed the change in approach to ensure that Barr actually answers vital questions about the Mueller Report and the possibility raised by the special counsel that President Trump may have committed impeachable offenses. Barr has balked at that plan, presumably because he fears skilled interrogation by well-prepared lawyers, rather than a group of politicians (including Republican members who will help him to evade and filibuster).
Not only has Barr vigorously objected to Nadler's plan for questioning by committee attorneys, but he also rejected the committee's request for a closed session after his public testimony to discuss redacted sections of the Mueller Report. As of Sunday afternoon, the attorney general had threatened not to testify at all.
"The witness is not going to tell the committee how to conduct its hearing, period," Nadler told CNN, adding that if Barr fails to testify, there will be consequences: "We will have to subpoena him, and we will have to use whatever means we can to enforce the subpoena."
Evidently Barr is willing to go to court to prevent House members from seeing the redacted sections of the report. More surprising is Barr's apparent unwillingness to answer questions from expert attorneys about the report's conclusions. That scarcely seems appropriate behavior for the nation's chief law enforcement officer.