Barr Trashes Cannon Ruling As His Feud With Trump Erupts Again
@next2godwin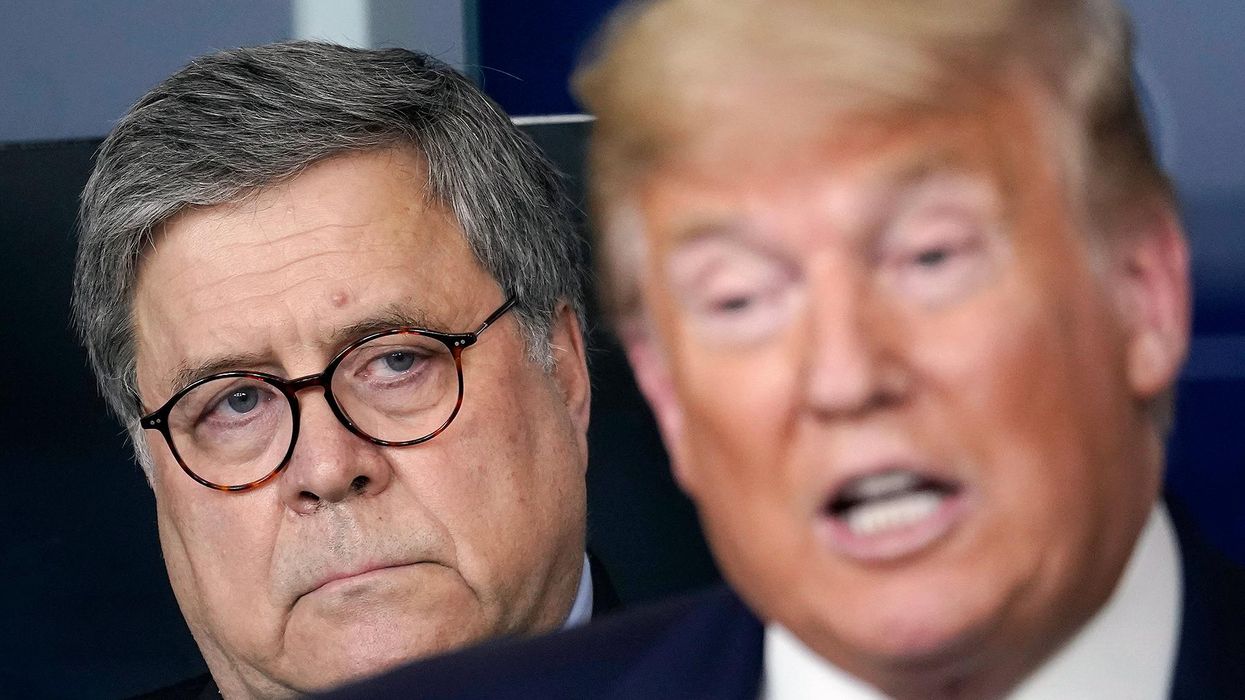 Former Attorney General William Barr called a Trump-appointed judge's ruling in favor of the former president in the politically-charged classified documents case "wrong" and "deeply flawed" and urged the government to appeal it.
Appearing on Fox News, Barr derided Florida federal judge Aileen M. Cannon's sweeping decision to grant former President Trump's request to appoint an independent arbiter, called a special master, to review the more than 11,000 documents seized by the FBI from Mar-a-Lago.
"The opinion, I think, was wrong, and I think the government should appeal it," Barr told Fox News host Martha MacCallum.
\u201cBill Barr on Fox News on Judge Cannon's special master ruling: "The opinion I think was wrong, and I think the government should appeal it."\u201d

— Aaron Rupar (@Aaron Rupar) 1662493343
He also argued that the ruling, cheered by avid Trump supporters as a significant victory, might delay but won't shield the former president from persecution.

"It's deeply flawed in a number of ways. I don't think the appointment of a special master is going to hold up, but even if it does, I don't see it fundamentally changing the trajectory" of the case, Barr said.
"The fundamental dynamics of the case are set," he added. "The government has very strong evidence of what it really needs to determine whether charges are appropriate, which is: government documents were taken; classified information was taken and not handled appropriately; and they are looking into, and there's some evidence to suggest, that they were deceived. None of that really relates to the content of documents."
Barr, who Trump once called "one of the most respected jurists in the country," slammed Cannon for "dodg[ing]" the question at issue: whether Trump's executive privilege claim can overcome President Biden's decision to waive such a privilege.
Responding to Barr's earlier comments calling the special master request a "crock of shit," Trump called Barr a "weak and pathetic RINO," a derogatory term that means "Republican in name only."
"Bill Barr had 'no guts,' and got 'no glory.' He was a weak and pathetic RINO, who was so afraid of being Impeached that he became a captive to the Radical Left Democrats," Trump wrote on his embattled social media platform, Truth Social, last Friday.
"Barr never fought the way he should have for Election Integrity, and so much else. He started off OK as A.G., but faded fast - Didn't have courage or stamina. People like that will never Make America Great Again!" Trump added.
Barr dismissed the former president's name-calling as "silly" on Monday. "A RINO for him is anyone who disagrees with him that the election was stolen … As someone who handed out Barry Goldwater literature when I was 14 years old on the Upper West Side, it's a little silly," Barr said.
\u201cFormer Trump Attorney General Bill Barr on Trump attacking him as a \u201cRINO\u201d:\n\n\u201cA RINO for him is anyone who disagrees with him that the election was stolen \u2026 As someone who handed out Barry Goldwater literature when I was 14 years old on the Upper West Side, it\u2019s a little silly.\u201d\u201d

— The Recount (@The Recount) 1662493338
At issue is the Monday ruling by Cannon, who Trump appointed to the federal bench in 2020, acceding to Trump's legal team's demand for a special master to review the seized documents — a decision she claimed kept up "the appearance of fairness and integrity under the extraordinary circumstances presented."
The special master's role, Cannon said, would be to "review the seized property" — some of which the FBI said were marked "classified," "secret," and "top secret" — "manage assertions of privilege and make recommendations thereon, and evaluate claims for return of property."
Extraordinarily, Cannon, who had ordered the unsealing of an inventory list of seized items from Mar-a-Lago, ordered the Justice Department to halt its review of the records "pending completion of the special master's review or further Court order."
Legal experts have excoriated Cannon's ruling for myriad reasons, including her decision to halt the Justice Department's investigation while allowing the National Archives' probe to continue and authorizing the special master to sift for documents protected not just by attorney-client privilege but also by "executive privilege."
Executive privilege is a legal doctrine that authorizes U.S. presidents and their staff to refuse disclosures that impair national security or the executive branch. Critics have also called out the extremely bizarre decision of Trump, the former president, to claim executive privilege against the current executive arm in a bid to escape legal reckoning.
Cannon gave the Justice Department and Trump's legal team until Friday to draw a list of potential special masters. Any appeal filed by the department will be heard by the court of appeals, which Trump-appointed judges heavily dominate.