Behind Fascist 'Warrior' Facade, Patriot Front Is Just Another Grift
@DavidNeiwert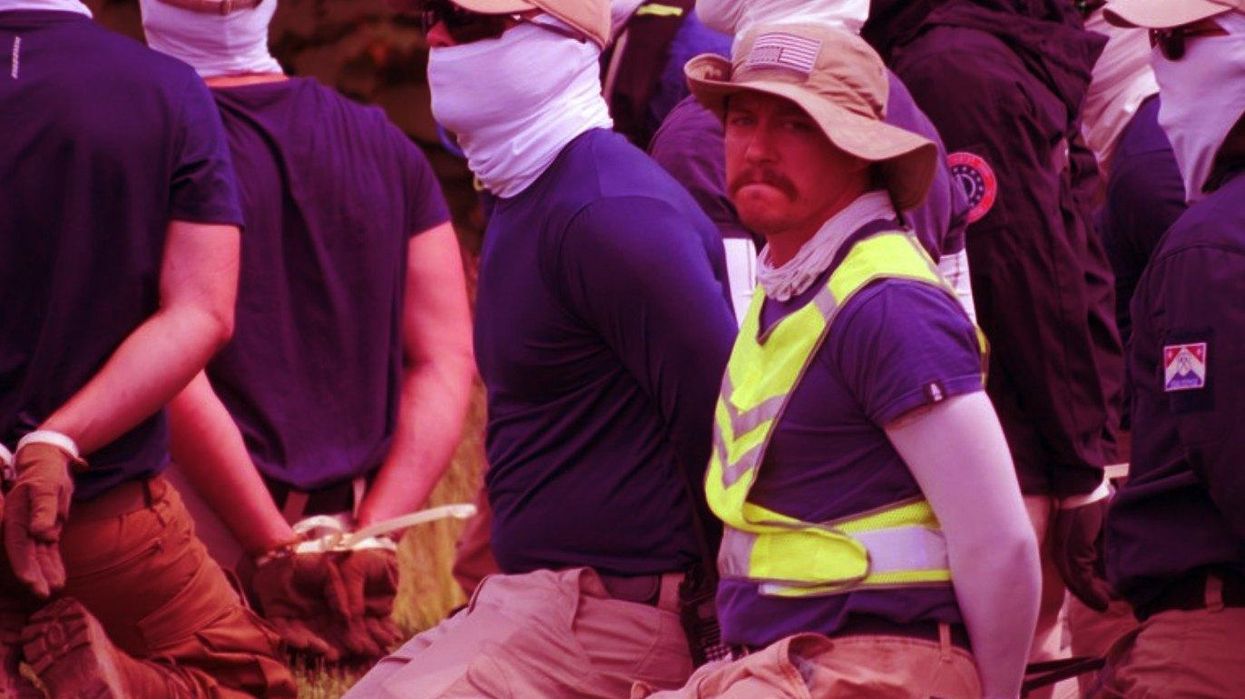 Screenshot
One of the constants of the world of right-wing extremists is that their leaders all find ways to turn their authoritarian activism into a moneymaking operation that wrings funds out of their gullible followers. Even if these leaders buy their own bullshit—and most of them do—they also are assiduous in creating revenue streams generated from the eager suckers who lap it up.
Take Patriot Front, the neofascist marching gang that recently drew national headlines for being busted outside a Pride event in Coeur d'Alene, Idaho, for example. A recent examination of the organization's operations by Mackenzie Ryan of The Guardian found that Patriot Front's ability to spread its brand of hate politics by operating as a "white nationalist pyramid scheme" that recruits angry young men with a vision of creating a "warrior elite," the reality of which is remarkably buffoonish.
"No other white supremacist group operating in the US today is able to match Patriot Front's ability to produce media, ability to mobilize across the country, and ability to finance," Anti-Defamation League researcher Morgan Moon told Ryan. "That's what makes them a particular concern."
Reprinted with permission from Daily Kos.