Bernie Gaining In New Hampshire — But Not Yet Nationally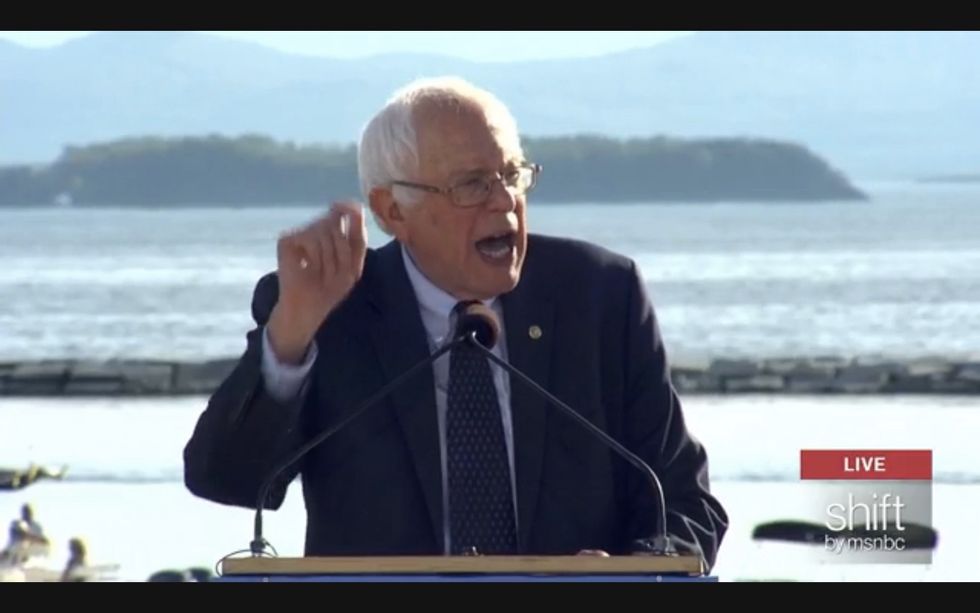 Senator Bernie Sanders (I-VT) is making a splash in his campaign for the Democratic presidential nomination, with the self-declared democratic socialist attracting big crowds in his insurgent populist campaign — but it hasn't quite spread to national support just yet.
At the national level, his numbers aren't even close.
In the new NBC/Wall Street Journal poll released this week, Hillary Clinton has an astonishing lead of 60 points over Sanders: Clinton 75 percent, Sanders 15 percent, Jim Webb 4 percent, Martin O'Malley 2 percent, and Lincoln Chafee at less than 1 percent.
This contrasts with last week's Suffolk University poll of the key early primary state of New Hampshire, where Clinton led Sanders by only 10 points, 41 percent to 31 percent.
But give the man credit for plugging away elsewhere — attracting a crowd of almost 5,000 people in Denver, where he said that his campaign was "creating a political movement of millions of people who stand up and loudly and proudly proclaim that this nation and our government belongs to of all of us and not just a handful of billionaires."
It remains to be seen if his slow-and-steady campaign rollout — aided by thousands of energized supporters — can build national momentum.