Bernie Sanders Announces Nationwide Pre-Inauguration Protest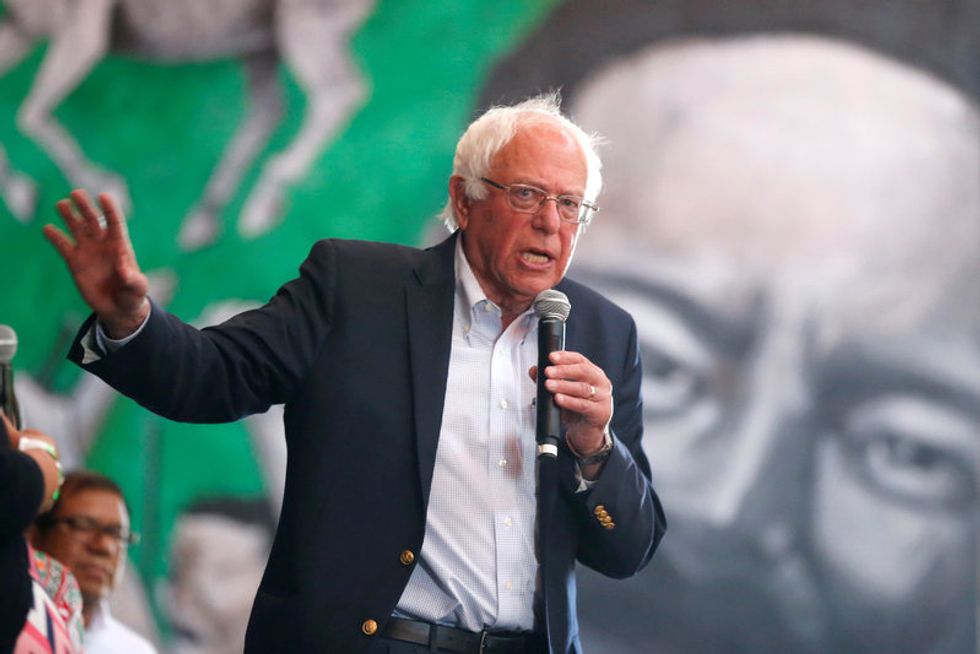 Reprinted with permission from AlterNet.
One week before Donald Trump takes office, Sen. Bernie Sanders (I-VT) and his allies will be protesting the Republicans' new agenda nationwide.
"On January 15, for the first time in the modern history of the Democratic Party, Democrats are going to be organizing rallies all across this country in opposition to the Republican budget, which calls for throwing 30 million people off of health care, taking their insurance away… privatizing Medicare, making massive cuts in Medicaid, and at the same time giving tax breaks to the wealthy," Sanders told MSNBC's Rachel Maddow in a January 3 interview.
Sanders, a strong advocate of universal health care on the campaign trail, blasted Republicans for their persistence in attempting to repeal the Affordable Care Act without offering any specific alternatives. Sanders also praised new Senate Minority leader Chuck Schumer as well as Rep. Keith Ellison (D-MN) for spearheading leadership in the Democratic Party.
"What I think Chuck understands and what Democrats increasingly understand is you can't just go to fundraisers with wealthy people, you gotta get out in the real world, you gotta mobilize people, you gotta educate people, you gotta listen to people and that is the transformation they need," Sanders said. "Which, by the way, is why I am strongly supporting Keith Ellison to be the new chair of the DNC."
Sanders endorsed Rep. Keith Ellison for permanent chairman of the Democratic National Committee two days after the presidential election. Ellison is a progressive lawyer who made history 10 years ago when he became the first Muslim to be elected to the U.S. Congress. He remains one of just two Muslims in the House.
Sanders has been appointed by Chuck Schumer to be the new leader of outreach for the Senate Democrats. During the January 15 Day of Resistance, the Vermont senator is encouraging legislators to rally their constituents in their home districts, as opposed to marching on Washington.
"We're asking U.S. senators, members of the House, labor unions, environmental groups, senior groups, ordinary people to come together and tell the Republican Party that their priorities are absolutely backwards," Sanders explained.
Sanders will participate in a CNN town hall in anticipation of the event on January 9.
Watch:
Alexandra Rosenmann is an AlterNet associate editor. Follow her @alexpreditor.
IMAGE: U.S. Democratic presidential candidate Bernie Sanders speaks at a campaign rally at Casa del Mexicano in Los Angeles, California, U.S. June 4, 2016. REUTERS/Lucy Nicholson